The Loop
Q&A With A Beverage Cart Girl: Waldorf Astoria G.C., Orlando
I know. I have failed you. And I'm sorry. I realize it's not a failure of BP proportions, but I haven't posted a quick conversation with a BCG in a few weeks.
You and I both know a good round of golf is determined by a specific number. And it's not your final score, and it has very little to do with how much you win or lose--it's all about the number of times you see the beverage cart girl. And may the Lord help management if it's a beverage cart boy. I'm all for equal employment opportunities, but a beverage cart boy is about as exciting as a tap-in triple. Even if I'm playing in Arizona in August, if I was approached by a beverage cart boy, I'd protest by drinking peanut butter.
Here's the latest quick conversation (and a little local knowledge) with a beverage cart girl: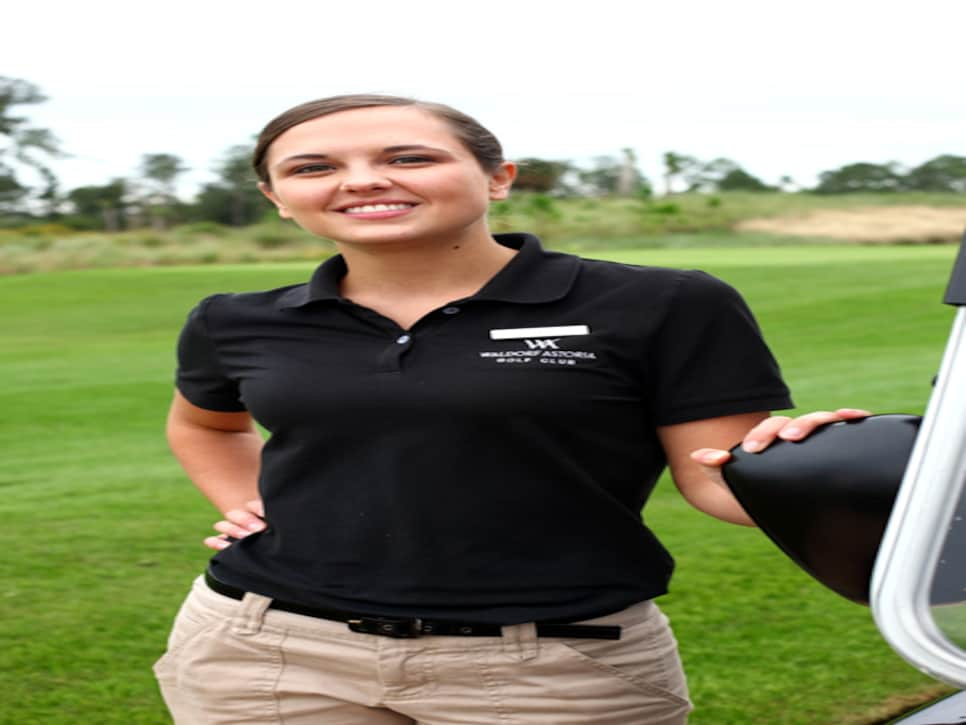 How long have you been in Orlando? I've been here for a few months. I just finished school at UNT.
UNT? University of North Texas.
Doesn't that have a reputation for being a pretty big party school? Yes. What are you trying to imply?
What was your major? Hospitality Management.
How did you end up in Orlando? I'd worked with Hilton in Dallas, and I'm chasing new Hilton properties.
You're not chasing a guy in Orlando? I might be.
Do you like being a beverage cart girl? I do. I've waited tables and worked as a bartender. Being a beverage cart girl is like doing both, but on wheels. And it's fun because golfers are always in good moods.
A beverage cart girl could do donuts on the greens and most golfers would still be happy to see them. Have you ever had any marriage proposals out here? A few, but of course it's always after they've had a few too many.
What's your biggest day of tips? It's not a lot, because I haven't been doing this for very long--I'd say $250.
Do you play golf? I can make contact on a good day.
What's your favorite restaurant in the Orlando area? I finally found one I like -- Cafe Tu Tu Tango. I love the "Bang Bang" Shrimp.
Is there a good spot for a beer after the round? Other than the deck of the clubhouse? I like Miller's Ale House.
Beer of choice? Sam Adams.
__[A playing partner interrupts]: "Kaci, my back is killing me. How much would it cost to have you give me a massage right here on the tee box?" __More than you could afford. [Laughs.] I'm just kidding. Sort of.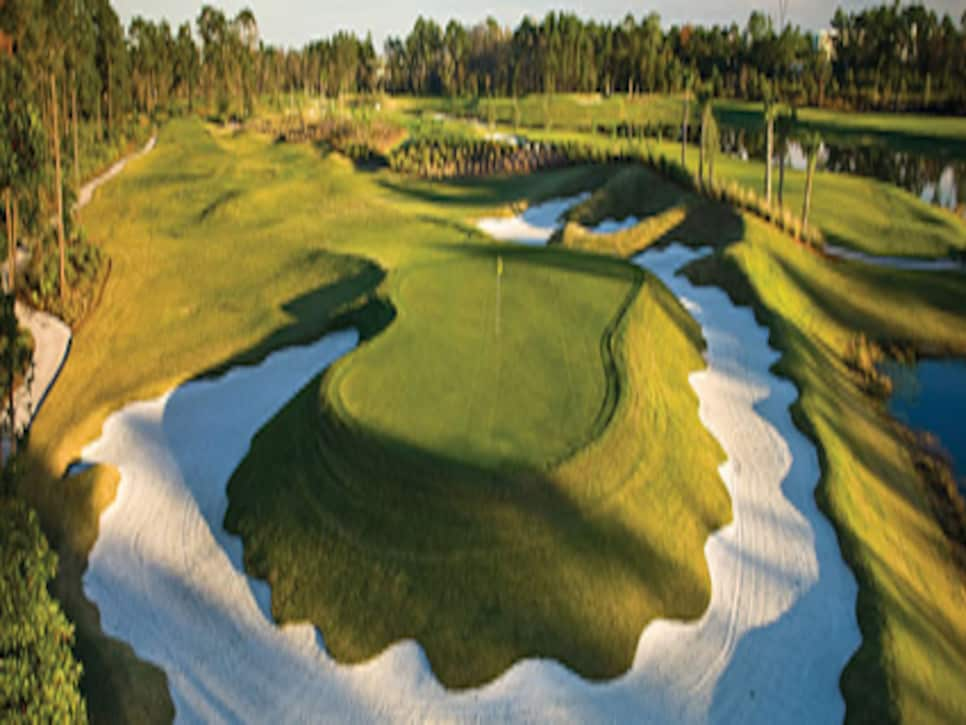 Through Sept. 30, hotel guests can play twilight golf (after 3 p.m.) for $45 all week; $55 for outside guests.