The Loop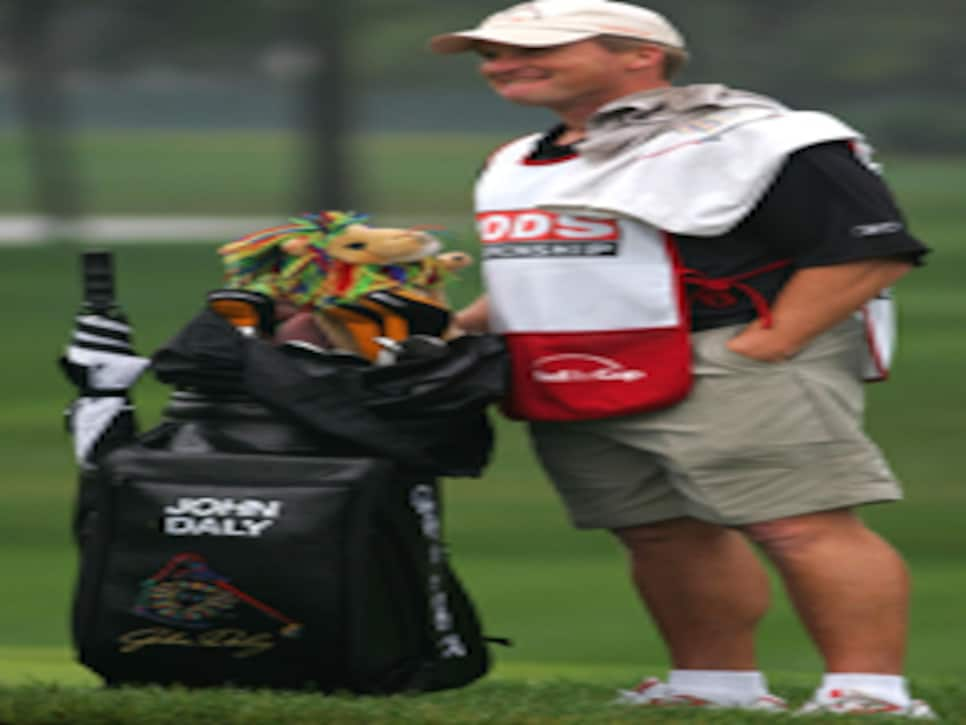 Gruden was gracious with his time and he's clearly passionate about fairways and greens. "To this day, some of the best times I have are on a golf course with my friends," says Gruden, "teeing it up."
I've always liked Gruden. As an analyst, he's a huge upgrade over Tony Combover, who's made a living out of interrupting--I just didn't need it when I was trying to watch a game. As for Gruden's coaching ability, I thought he stepped into a good situation in Tampa Bay, in the wake of Tony Dungy, but he took advantage of it and coached the Bucs to a Super Bowl win in 2002. I'd argue Gruden's style and energy level is better suited for the college ranks; I'm shocked he didn't get (or take) the job as the new Notre Dame coach. But what the heck do I know. Gruden's father, Jim Gruden, was an assistant coach at Notre Dame (1978-80) when Joe Montana was there. Maybe Gruden is smart enough to know the Golden Domers are too strict with their academic policies to compete in the current arena of college football. Which, by the way, is an embarrassment. Iowa ended their season on Nov. 21 and then didn't play in the Orange Bowl until Jan. 5. Really? That's over six weeks in between games. Isn't that the extent of the NHL off-season?
Anyway, I digress. Gruden was a great interview because he can tell a story. I didn't ask him about Notre Dame, but he did indicate he's coming back to coaching this spring. "I'm going to coach my 12-year old son's flag football team."
He told me about a trip to Iraq with a few other coaches. Apparently Jeff Fisher can saw logs. "We thought there was a wounded animal in the room one night," says Gruden.Â
He played a round with Trump and he got a new set of irons out of the deal. "He was hitting the dog out of the ball and I asked, 'What are those things?' He had TaylorMade Burner irons, and of course he had gold plates on those things. About a week later he sent me a set of those irons, so that's what I'm using."Â
Gruden says he didn't get the gold plates, but he did clear up the controversy (I guess that's what you'd call it) over looping for John Daly in 2008.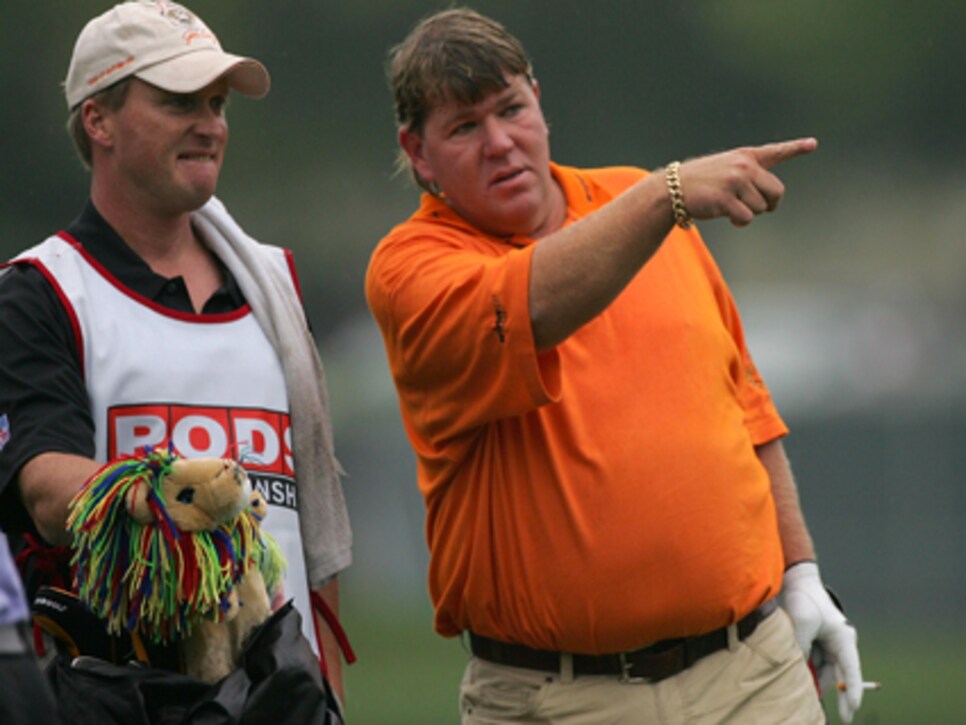 I hear Butch Harmon referenced you caddying for John as one of the reasons why he quit as John's swing coach.I don't really get involved in other people's business. John lives half the time down in Tampa. That's where the girl he dates lives and he comes down to see her. When he comes down, we go out and play golf at Old Memorial. I'm pulling for him. I want him to come back. As an ex-coach, I'm trying to help motivate him, assist him in getting his confidence back, getting his approach back to being a champion again, and being a competitor every weekend. I feel bad it got taken the way it did. John has had his moments where people have questioned his decision making; I just want to be there for him as a friend and try to help push him to where he can go as a golfer and as a person because he's a hell of a guy. Butch Harmon takes it the way he takes it, that's not the way I feel about John Daly. Not only is he a hell of a guy, he's a great talent.