The Loop
Q&A: Catching up with Tiffany, tips from The Beverage Cart Girl
I tweeted that I'm the Delusional Cell Phone Sandbagger who Schmoozes with the Cart Girl. I also tweeted that almost every successful buddies trip has at least one of each, and then some. A buddies trip is like a salad: The more color, the better.
One might argue that part of the slideshow's popularity can be attributed to Tiffany, who posed as the hot beverage cart girl.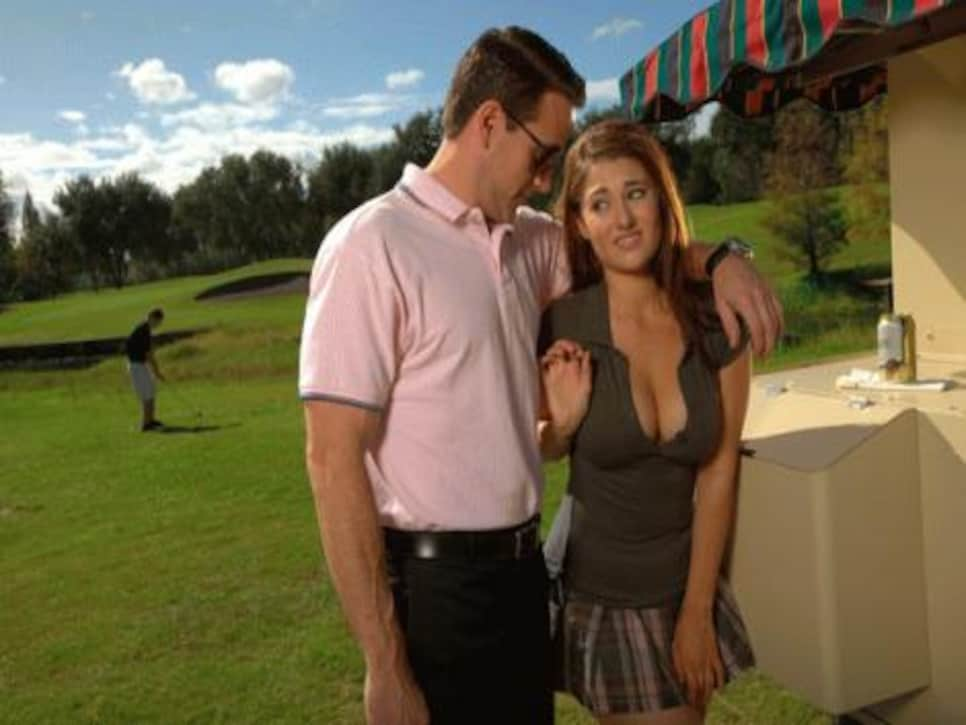 Because I love you, I was able to get my hands on a few extra photos and a behind-the-scenes video of the shoot:
Then I called Tiffany for a quick Q&A. (It's my job. It's what I do.)
Tiffanyl, 24, is from Orlando, Fla.
How did you become the beverage cart girl for this shoot of The 18 Most Annoying Golf Partners?
Me and Cy, the photographer, had worked together before on a shoot and he called me up and said, "I'm doing this thing for Golf Digest; you get to be the hot cart girl." And I said, "That sounds fun. Sign me up." Cy's a blast to work with.
Have you ever been a beverage cart girl?
Yes. I also played golf in middle school, so not only have I done the beverage cart girl thing, I've actually been on the golf course. So I had some good experience.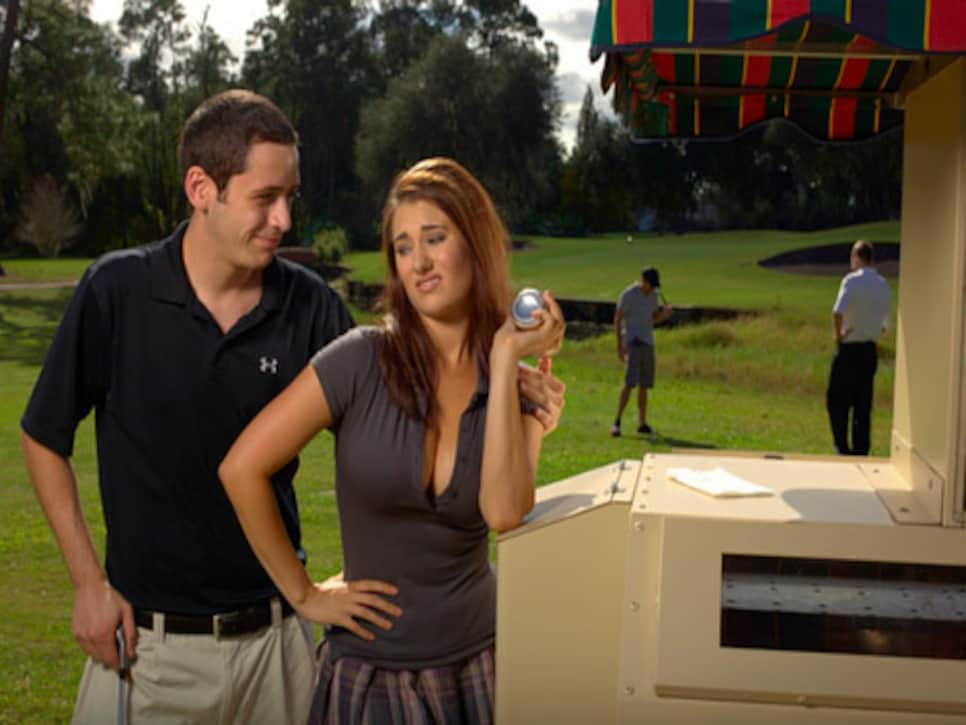 You played golf in middle school?
Yes, I was on the middle school golf team. It was fun. I did it with a few of my girlfriends. We signed up together for whatever reason. I actually did pretty well.
Do you remember a low score?
I won't remember that, but I do remember I made some pars and birdies. I wasn't horrible. I like the driving range. I've been a few times since middle school. I have fun with it. I see how far I can hit it and let out some stress if I need to.
As a beverage cart girl, have you been subject to marriage proposals?
I think there was probably one in there. I get a lot of vacation offers. And other requests.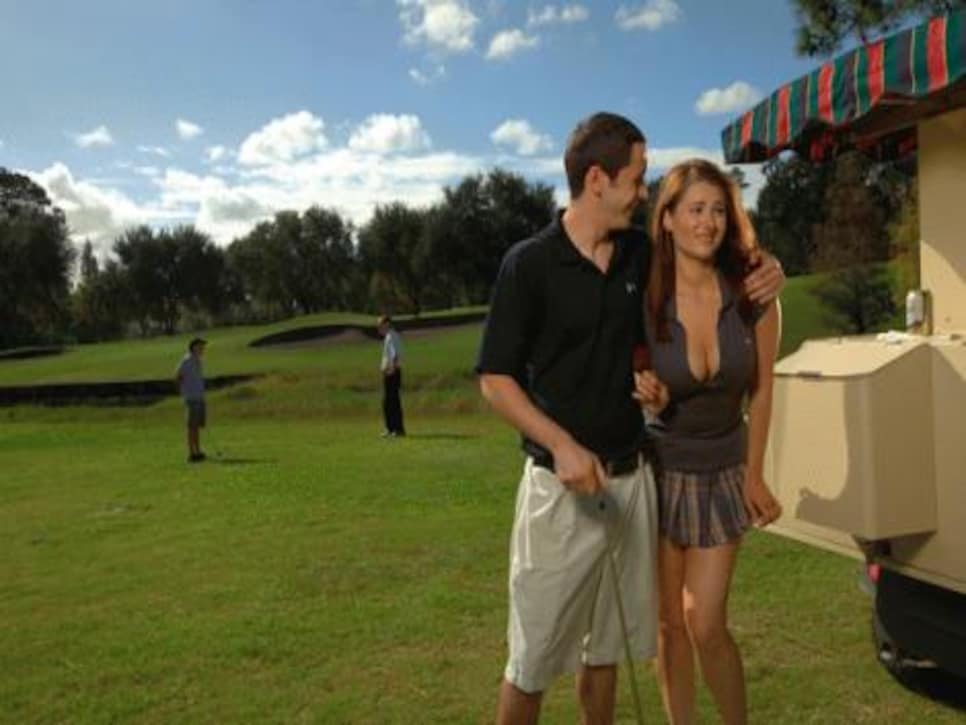 Other requests? As in, guys are dogs?
For the most part guys are better than people give them credit for. It's all in good fun, and most of the time, it's harmless.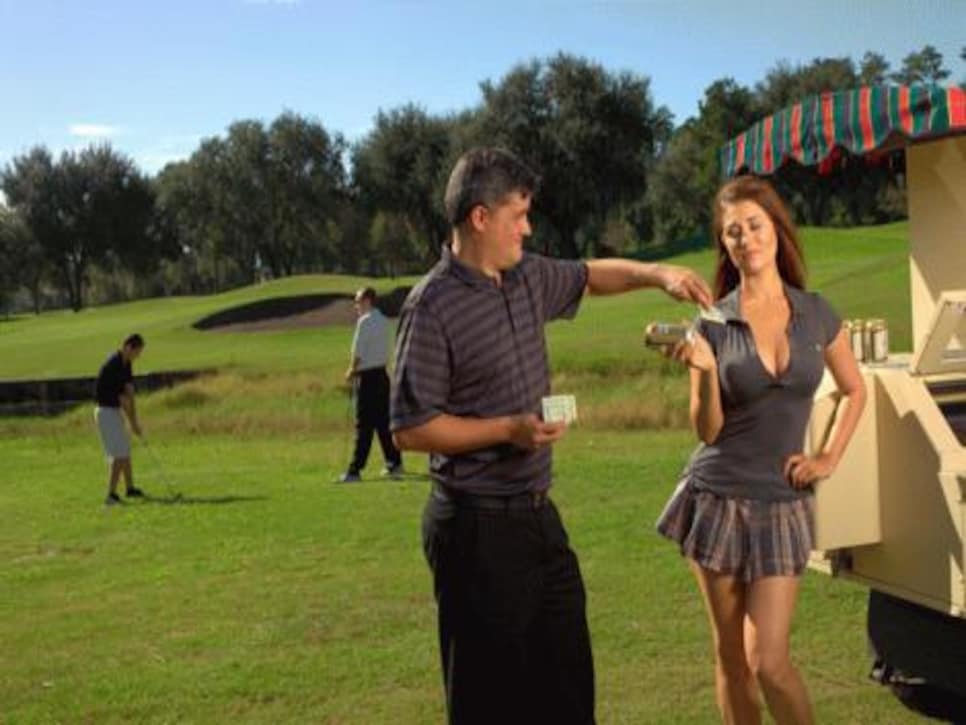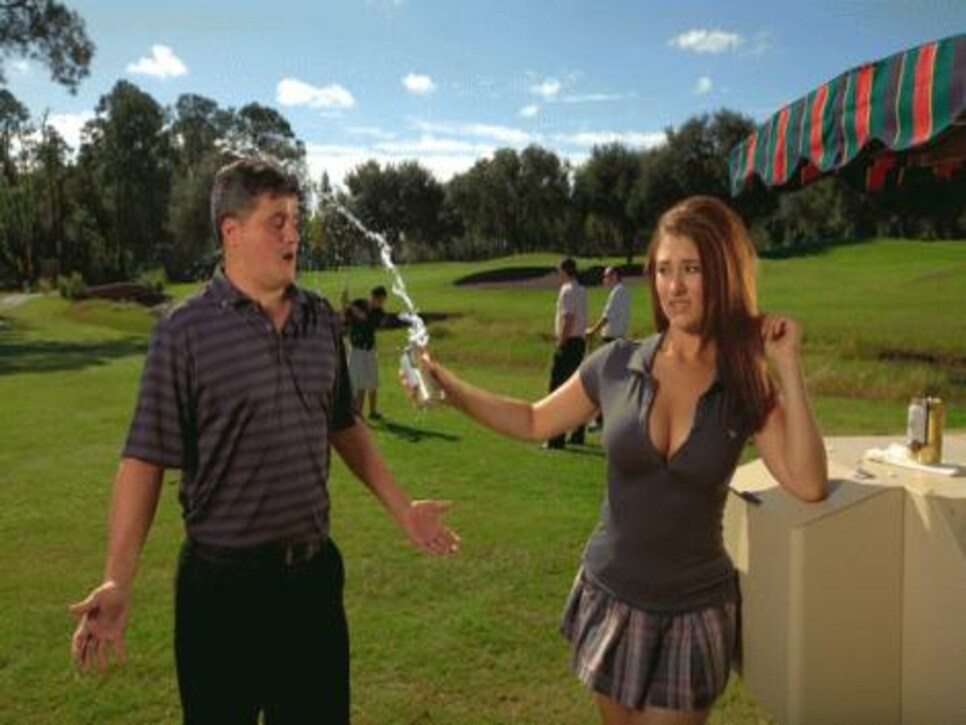 Can you give the readers some tips on how a guy might flirt with a beverage cart girl and potentially walk away with a phone number?
The first thing is to keep in mind that a beverage cart girl sees it all, hears it all. We go into it thinking: We're going to get hit on. So be different. Be very polite and friendly. Don't start in with the pick-up lines or flirting right away. If you're friendly and polite you'll still be memorable and fun, but save the flirting for later. If you do it right off that bat, that's when we start rolling our eyes. If you're charming and yourself, and we get the sense that you're out there having fun, then later on, if you're interested, come up on the side, and don't use a line. Just say, "Hey, I enjoyed talking to you. I'm sure you get told this all the time, but you seem interesting, would you like to hang out?" Something like that. Be subtle.
People are going to want to know, are you single?
Yes, you can say I'm single.
Hey listen, I enjoyed talking to you. I'm sure you get this all the time, but you seem interesting, would you like to hang out?