Equipment
PXG unveils its Darkness Operator limited-edition putter (at $700)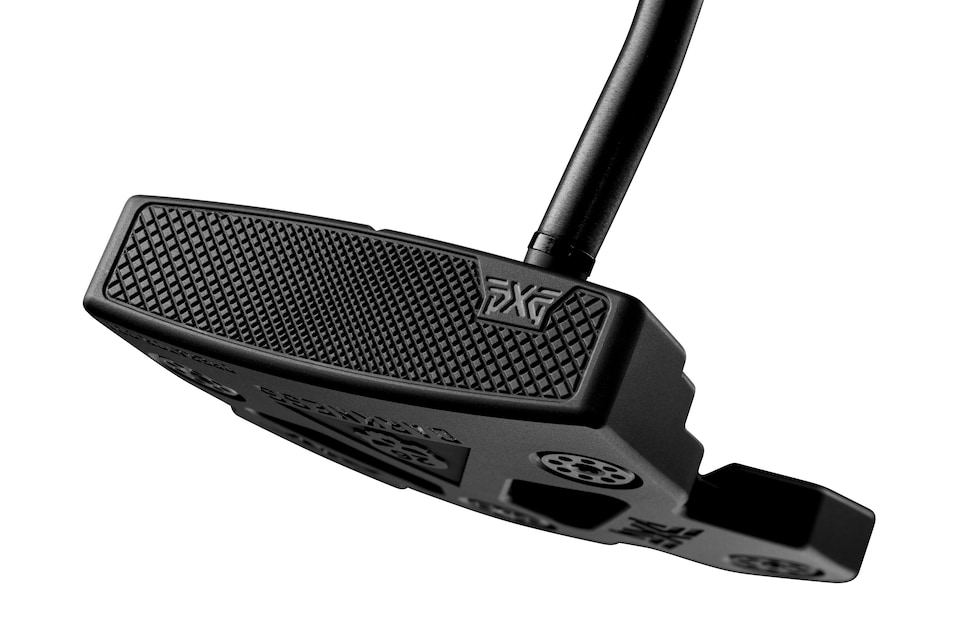 PXG continues its tradition of introducing a limited-edition product on what it calls "Darkness Friday" with its new Darkness Operator putter. The putters will sell for $700. As for availability, in typical PXG unpredictable fashion, the company says they will be "available until they aren't."
Unlike last year's unveil of the Darkness Bat Attack, the Operator is not in PXG's regular product line. A heel-shafted mallet milled from 6061 aluminum, the Darkness Operator has five 10-gram weights in the sole that bring the head weight to 375 grams. A weight kit (with four 20-gram weights and four five-gram weights) allows golfers to adjust the weight from 355 grams to 415 grams. The weights are designed not just to allow for personal preference, but to alter the closure rate of the head to offset a push or pull tendency. Too mitigate a pull, put two of the heavier 20-gram weights in the toe area and the two of the lighter five-gram weights in the heel ports. For a push, put the weights in the opposite position.
While the adjustable weights are a nice bonus, the face design merits attention as well. The face boasts a new variable-sized pyramid pattern where the size of the pyramids varies with more density in the center and less on the perimeter to produce more consistent distance control across the face.
The limited edition offering includes a milled Darkness skull insignia and the number 26, representing the 26th Marine Corps Regiment that company founder Bob Parsons served with during the Vietnam War. Each of the limited edition putters (which feature a SuperStroke Darkness grip) will be numbered 1 through 1,000.