PXG's Battle Ready putters push new frontiers in consistency through forgiveness and fitting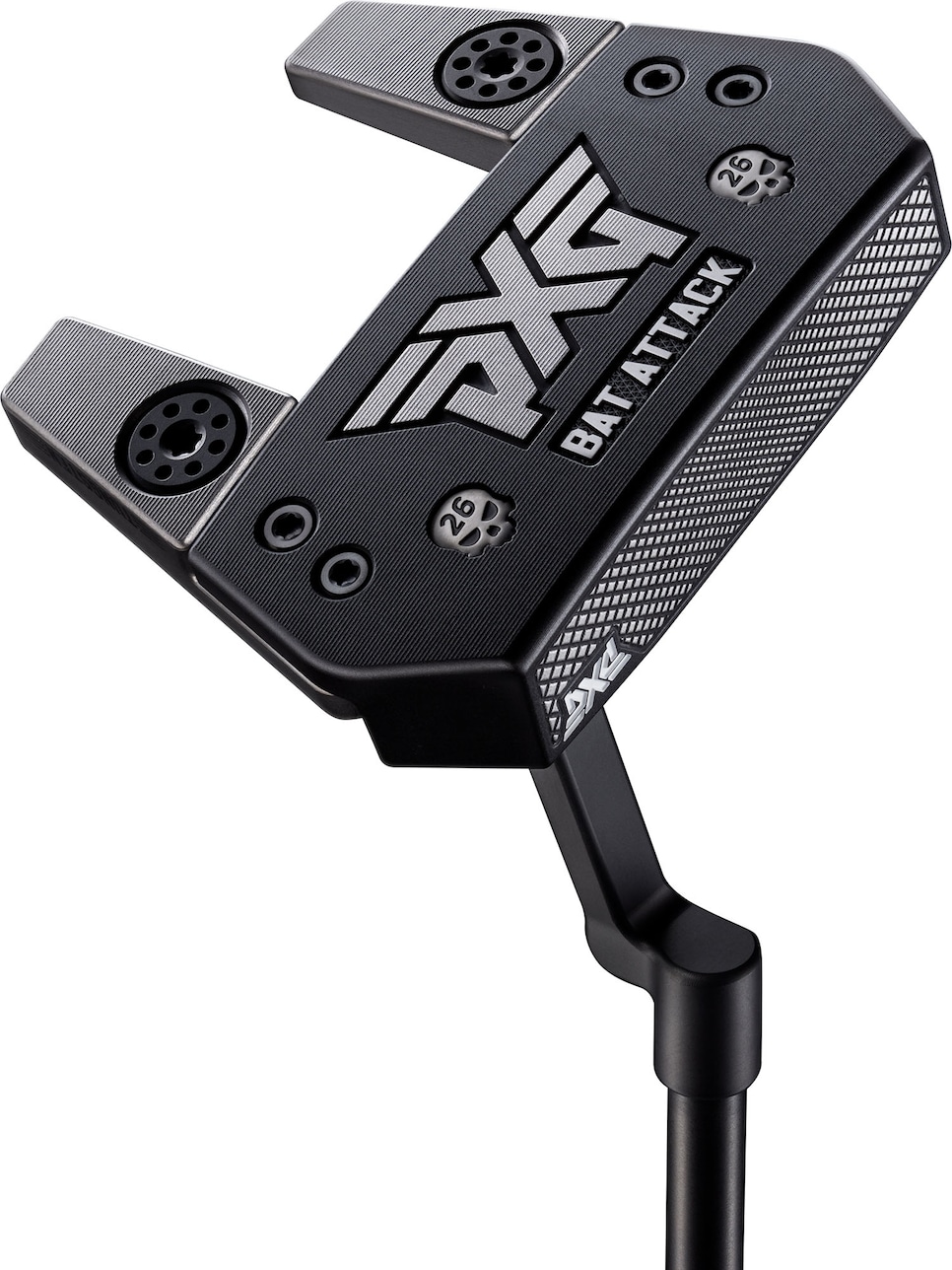 WHAT YOU NEED TO KNOW: PXG's Battle Ready lineup of putters merge the ideas of forgiveness and fitting to improve consistency on the greens. The forgiveness comes from heads that add heavy tungsten weighting to the perimeter for more stability in the stroke and at impact. The fitting element is fundamental to the line, which features four hosel options available for any head to better match a player's stroke type and visual preference.
Price: Eight models, including the recently released Mustang (blade) and Bat Attack (mallet), $525, with current special pricing of $285.
THE DEEP DIVE: Despite the roars and fist pumps when someone rolls in a 40-footer, putting is really about more boring stuff, specifically, consistency. Can one particular head make your aim more true and allow you to deliver the face more squarely time after time? Can a certain putter produce mis-hits that roll like center hits? Is there a simple way to find such a magic wand?
PXG's solution toward consistency starts with two key aspects of its new Battle Ready Collection: better forgiveness and better fitting. The Battle Ready putters, which just added two new models with the Mustang blade and Bat Attack mallet, features tungsten weighting at the back perimeter of each model. The goal is to push the center of gravity farther back and boost the moment of inertia (stability on off-center hits).
"By creating more distance between the shaft axis and the center of gravity, you increase the stability in how that putter face is delivered," said Brad Schweigert, PXG's chief product officer. Schweigert said the new mallets in the Battle Ready use the heavy tungsten rear weighting combined with lighter aerospace grade aluminum bodies to push the center of gravity "pretty far back relative to previous mallets." Specifically, he pointed to a CG distance of 1.55 inches back from the face as optimal in mallets, while noting that the Battle Ready blade models also use tungsten to push the CG deeper than typical similar-shaped heads.
Adding to the "forgiveness" aspect is the face pattern where rows of pyramids vary in density so off-center hits and center hits have a similar energy transfer. Schweigert even sees more consistent results from center hits compared to a smooth-faced putter in terms of ball speed, initial launch, skid distance and spin rates.
"In our testing, I think it all goes back to the dimple pattern on a golf ball," he said. "When you have a flat face putter and hit a ball that's dimpled you see a different part of the ball each time so it's not consistent. But with our pattern, you get a more consistent interaction between the ball and the face of the putter."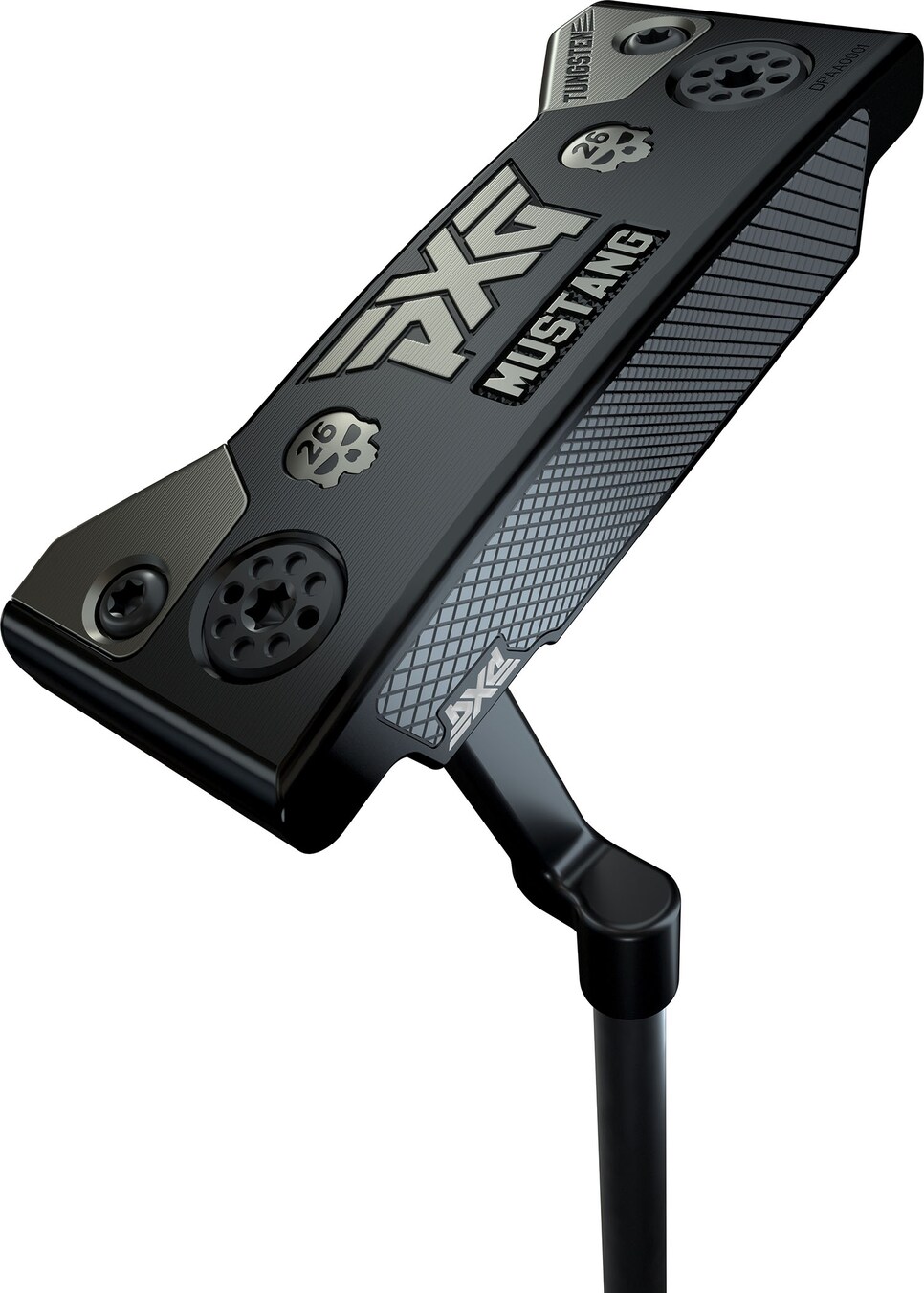 Perhaps the biggest key to consistency in the Battle Ready Collection is PXG's commitment to putter fitting. Each head in the lineup can be fit to one of four hosel options in the fitting system, which features not only adjustable hosels but sole weights to match up swingweight with player preferences. (The heads feature as many as four sole weights, and they can even be distributed unevenly to change how easily a particular head might want to rotate closed or open on the stroke.)
The four hosels include a heel-shafted option, a plumber's neck, a double bend and an armlock option. Schweigert says having the hosel choice is a combination of science and emotion. For instance, a heel-shafted hosel works best with strokes that have more rotation in them, but they also work best because that's what a player who rotates the putter face in the stroke wants to look at. With a heel-shafted hosel setup, the head's center of gravity is farther away from the shaft, so there's more built-in resistance to opening and closing the face in the stroke.
"With their stroke they can kind of feel the head a little bit better as they're rotating the head," Schweigert said. "The other thing is that aesthetically if you have more rotation in your stroke, that position just matches your eye better. It just feels a little weird to try to rotate the club when you have a shaft axis that goes through the center of the club, for example. It's like trying to close a door by the middle of the door rather than the hinges."
The models introduced in the line include the Mustang blade, which features tungsten heel and toe weighting with a notched back; and three perimeter-weighted, high-MOI mallets: Blackjack, One and Done and Bat Attack. Price is $525, although all are being offered currently at a special price of $285.