Equipment
PXG's new GEN4 irons: Here's everything you need to know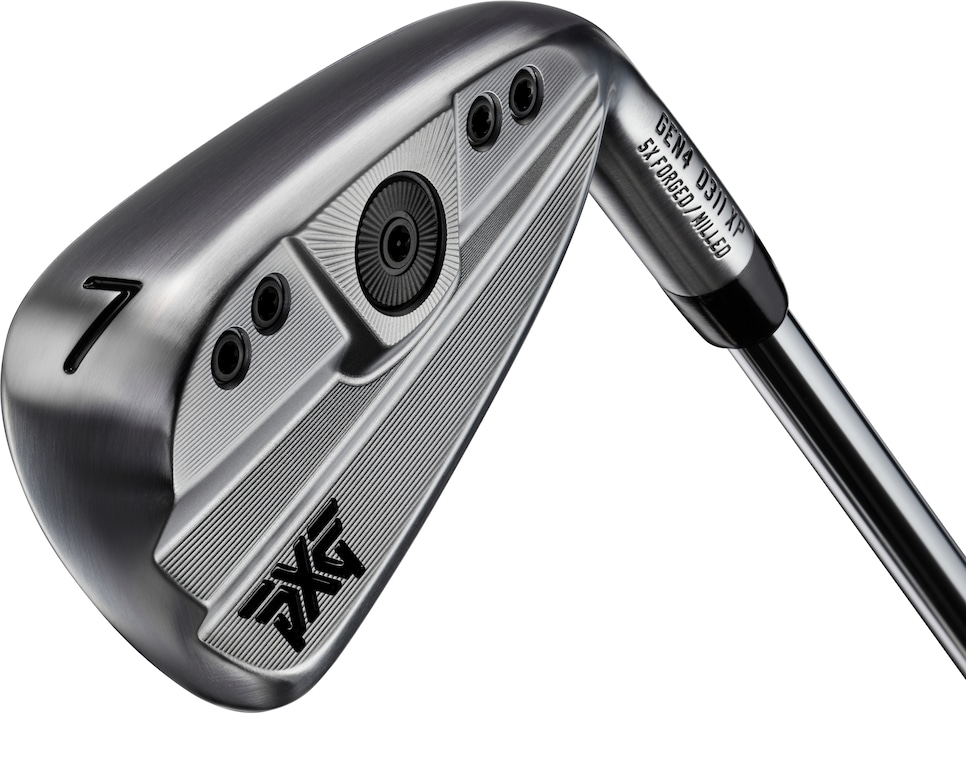 WHAT YOU NEED TO KNOW: For a company that provocatively uses "sexy" alongside "science" in its promotional material, Parsons Xtreme Golf (PXG) Chief Product Officer Brad Schweigert will admit that scientists and golf equipment designers getting hot and bothered over the latest advancement in polymers is decidedly not juicy stuff. "It may not be the sexiest, but there's a lot of meat to it," Schweigert was saying recently at PXG headquarters in Scottsdale. "It's our biggest story." PXG is set to make its GEN4 irons available to the public, and between a new kind of proprietary polymer being injected inside the clubs and a weight-fitting system the company is touting as a first of its kind, PXG contends it has a set that is unique in golf. "This is one more validation of our brand," said PXG founder Bob Parsons. PXG is offering three sets it says are optimized for different types of players: the 0311 Ts for low-handicappers, the 0311 Ps that offer a blend of distance and workability, and the 011 XPs that have a larger head and more offset to provide the most forgiveness.
PRICE: Each iron is $349 (available for pre-order March 9th).
THE DEEP DIVE: Parsons likes to joke (though there is a bit of truth in it) that he gives his club designers about three weeks to relish the introduction of new editions to the market before he starts asking, "What's next? If they tell me they don't know how to make it better, I say, 'You better start incorporating some wild ideas, pal.'" For PXG's GEN4 irons, Schweigert was way ahead of him.
In the midst of putting the finishing touches on the GEN3 irons that were released in early 2020, Schweigert already had begun working with an outside thermal plastics R&D firm. For the GEN3s, PXG came up with the DualCOR system that used soft and hard polymer cores in the hollow irons. The trouble with DualCOR was twofold, however. Inserting the material into clubs was a difficult manufacturing process, and Schweigert felt that DualCOR still didn't have enough spring effect. Then the R&D firm and PXG developed what they believe to be the best combination of factors yet. They're calling the new proprietary material XCOR, and Schweigert said it works in conjunction with PXG's very thin steel face to increase the energy transfer for higher COR and ball speed. XCOR is also fully injectable, simplifying the club making. "We've tried to develop the perfect material for this application," Schweigert said, "and in the end we got the biggest gains [from one generation to the next] we've ever had with COR. I don't want to say the [COR] number, but we're very close to what the max is allowed to be."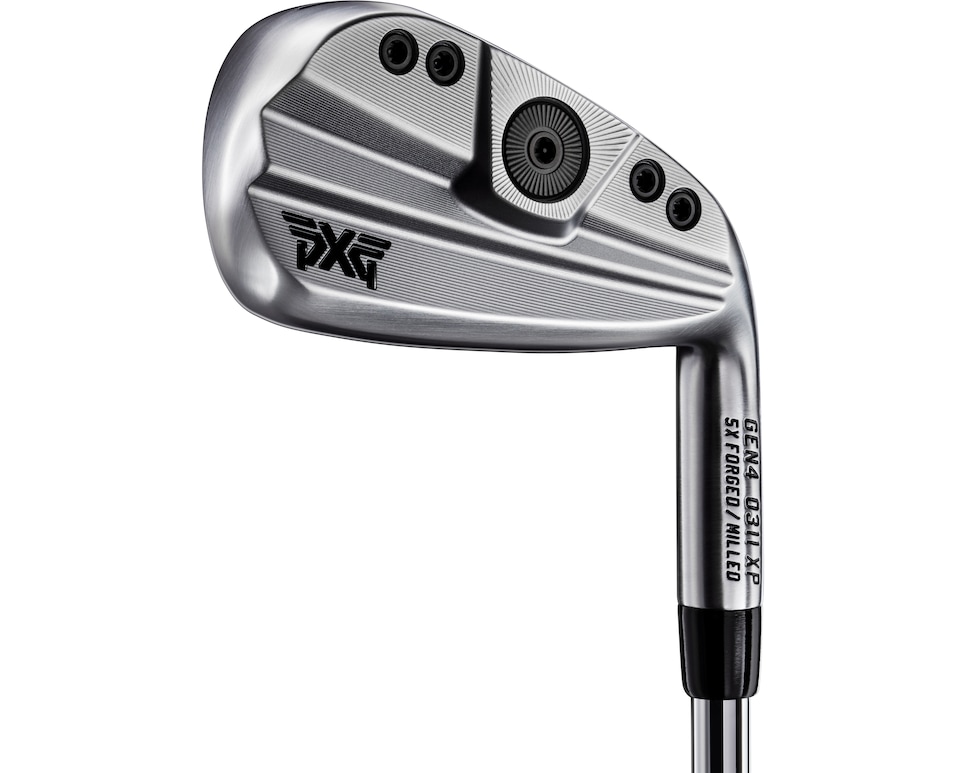 That might have been a strong enough selling point for a new iteration, but PXG doubled down by also creating a new weight system that can alter head weight and swing weight. For the first time, PXG clubs have a weight in the lower center portion of the club that can be adjusted during the fitting process. PXG's clubfitters can make the head much heavier or lighter, and golfers can experience what works best for them. (After the fitting, the weights are tamper- proof to avoid tinkering golfers messing up their sets.) "What is clear is that there isn't one-size-fits-all," Schweigert said. "Sompe people benefit from going heavier; some benefit from going lighter. A lot of people are good where they're at, and that's why standards are the way they are. That' the center of the bell curve. But that doesn't mean that everybody is on that."
For his own game, Schweigert said that going heavier helped him. Mike Nicolette, a former PGA Tour player who is PXG's senor designer, went lighter. What works best will often depend on swing speed. "I'm just not as strong [as Schweigert]," Nicolette said. "I'm getting older. I'm starting to lose that strength equation. You go a little lighter and you can move the club a little faster." All circumstances being equal, Schweigert said, it's probably best to go with a heavier clubhead.
As with previous iterations, PXG offers three sets. The 0311 T (Tour) have the smallest heads, minimal offset and carry the most workability. The 0311 P (Players) have a midsized head with moderate offset for a blend of distance and workability. The 0311 XP (Xtreme Performance) have the largest face and most offset, and are for higher-handicappers who are looking for max distance and forgiveness.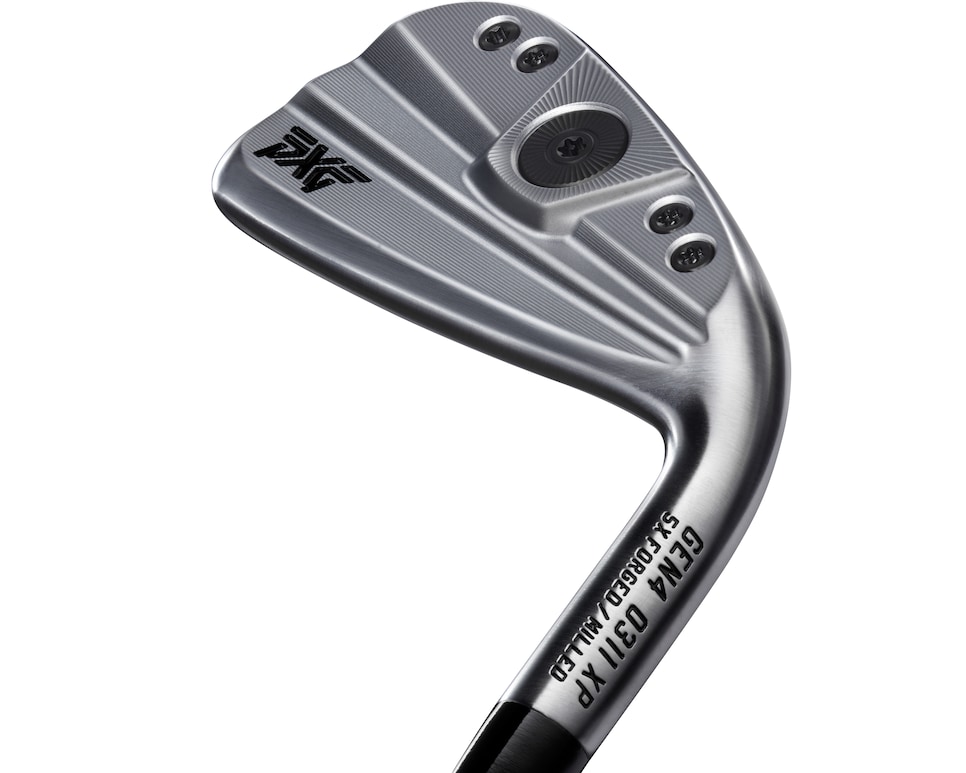 PXG began helping XP players on distance by making the GEN3s' loft 2 degrees stronger than standard, and the GEN4s are the same configuration. A 7-iron, for example, is 28 degrees, while the pitching wedge is 42 degrees. Comparitively, the Ps are two degrees weaker (30 and 44 degrees, respectively), and the Ts are less lofted still—32 degrees for a 7-iron and 46 for a wedge. Interestingly, Schweigert said that in testing the XPs had the highest peak height, with the result being soft landings on the green. The XP shafts are also a half-inch longer than the Ts and Ps.
Find the right club for your game with our new Hot List interactive: