New Equipment
PXG expands Battle Ready putter lineup with Brandon model, a traditional blade with beefed up stability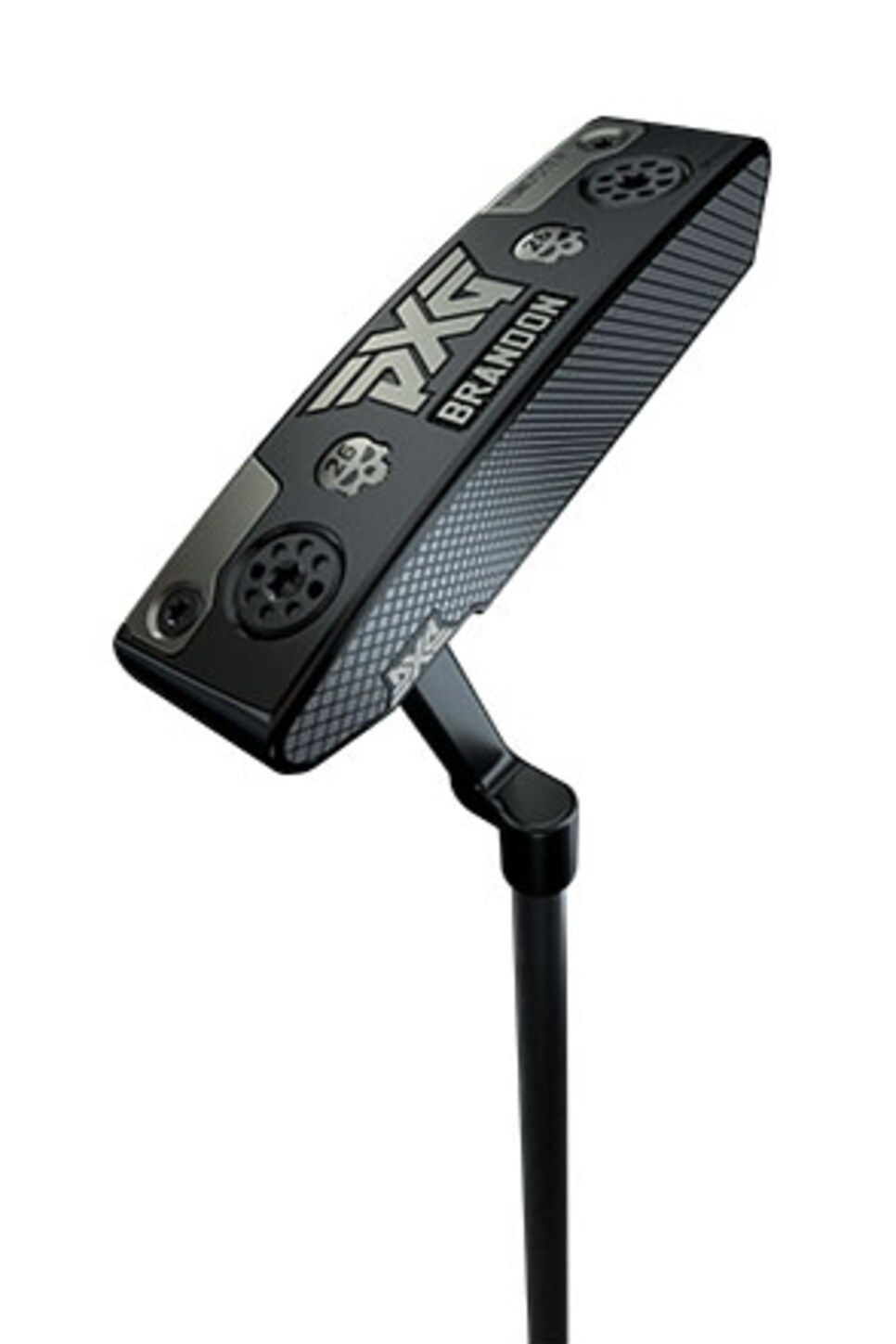 WHAT YOU NEED TO KNOW: PXG adds the Brandon, a classic heel-toe weighted blade to its Battle Ready lineup of putters, introduced earlier this year. The Brandon is made of a milled stainless steel body with tungsten weighting in the rear heel and toe of the sole to boost stability. Like the others in the series, it will offer four hosel options and two sole adjustable sole weights to fit various stroke and visual preferences.
THE DEEP DIVE: The Battle Ready putters from PXG emphasized fitting and forgiveness upon the introduction eariler this year. That latter element isn't always the first thought in blades, but the newest addition to the lineup, the heel-toe weighted blade known as the Brandon, incorporates the same multi-material design as the others putters to push the center of gravity farther back than is typically seen in blade style designs. The tungsten weights in the rear heel and toe portion of the sole are designed to improve the stability of the head on off-center strikes, as well as the stability of the head during the stroke.
The main body of the Brandon is milled from stainless steel, a departure from most of the other putters in the Battle Ready, whose larger shapes mix aluminum with tungsten.
"By creating more distance between the shaft axis and the center of gravity, you increase the stability in how that putter face is delivered," said Brad Schweigert, PXG's chief product officer.
The forgiveness on the Battle Ready lineup includes the pyramid-studded face treatment. The pyramids are more concentrated in spacing at the center and get larger and more spread out toward the heel and toe. The idea is to normalize the energy transfer across the face for more consistent distance and direction regardless of impact location.
Like the other models, the Brandon will benefit from the Battle Ready's fitting system, which features four hosel options and adjustable sole weights that allow the head weight to range from 325 grams to a 405-gram head that's ideal for the armlock-style hosel. The other hosel options are the most common plumber's neck, a double bend to create a more face-balanced putter and a heel-shafted neck for strokes that have more natural face rotation.
The Brandon is one of five models released so far in the Battle Ready collection. It retails for $525, but is available now on PXG.com for $395.