Equipment
PXG 0311X offers a wider-soled, driving iron option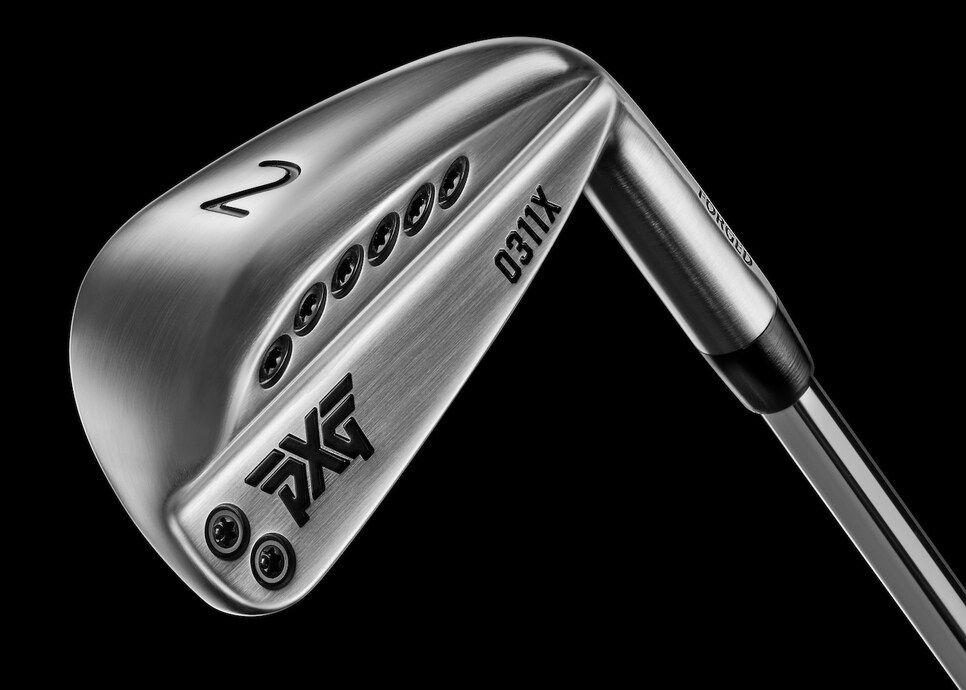 The PXG 0311X is the latest offering from a company whose big-ticket irons and woods cater to one of golf's most exclusive segments, but this new offering may cater to an even smaller subset of the golfing universe: Those who can hit 1-irons.
PXG, whose iron sets run near the $3,000 mark and whose drivers start at $850, adds the 0311X driving iron to the company's iron matrix for, as company founder Bob Parsons says in the product release, players looking for a long iron that "keeps the ball low and sends it far." Designed for a more penetrating flight than hybrids and fairway woods of a corresponding loft, the 0311X is available in five lofts that run from 24 degrees (5-iron) all the way down to 15 degrees (1-iron).
The PXG 0311X is a larger, wide-soled version of the company's trademark blade-looking, hollow-iron design. Just like the 0311, 0311T and 0311XF irons, the PXG 0311X features a thin, high-strength HT 1770 steel face insert surrounded by a steel body. The PXG 0311X uses 8620 steel (the same steel used in the company's milled wedges), while the other irons feature S25C.
Like the 0311 irons, the thin face is supported by a layer of thermoplastic elastomer injected into the hollow iron's internal cavity. Because of the larger size and wider sole, there is 46 percent more TPE in the PXG 0311X than the corresponding 0311 iron. Arranged low on the back of the 0311 irons are the familiar screw weights seen on all of PXG's clubs. There are eight on the 2- through 5-iron and seven on the 1-iron.
Designed not as an extension of the company's iron line but rather as clubs that can be added to a player's current setup as replacements for long irons, the PXG 0311X features less offset than the 0311 irons (.120 inches less), but features a sole that is .150 inches wider than the 0311.
According to the company, several of PXG's tour staff have put the 0311X in play, including Ryan Moore, James Hahn, Billy Horschel and Charl Schwartzel, although none are playing the 15-degree 1-iron.
The PXG 0311X will sell for $350 per club in the chrome finish and $450 per club in the company's Xtreme Dark finish.