Equipment
PXG 0311 GEN5 drivers, fairway woods, hybrids: What you need to know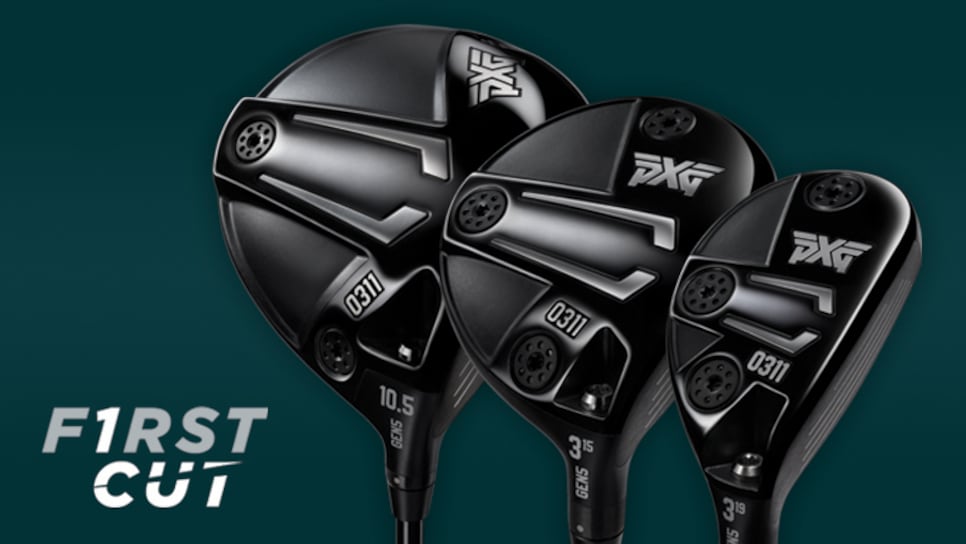 WHAT YOU NEED TO KNOW: PXG launches its 0311 and 0311 XF GEN5 drivers, fairway woods and hybrids with an emphasis on boosting performance on off-center hits through an increased moment of inertia. That extra stability is fueled by an extra-stiff, weight-saving, full-sized carbon composite crown, and by newly configured movable sole weights that are now placed wider apart.
PRICE: 0311, 0311 XF drivers: $500; 0311, 0311 XF fairway woods, hybrids: $380.
THE DEEP DIVE: It's probably too simplistic to suggest that modern club design can be summed up with the phrase "Addition by subtraction." But it has a genuine application in the area of metalwoods where efforts are increasingly about taking material away so that it can be added in another spot to make performance better.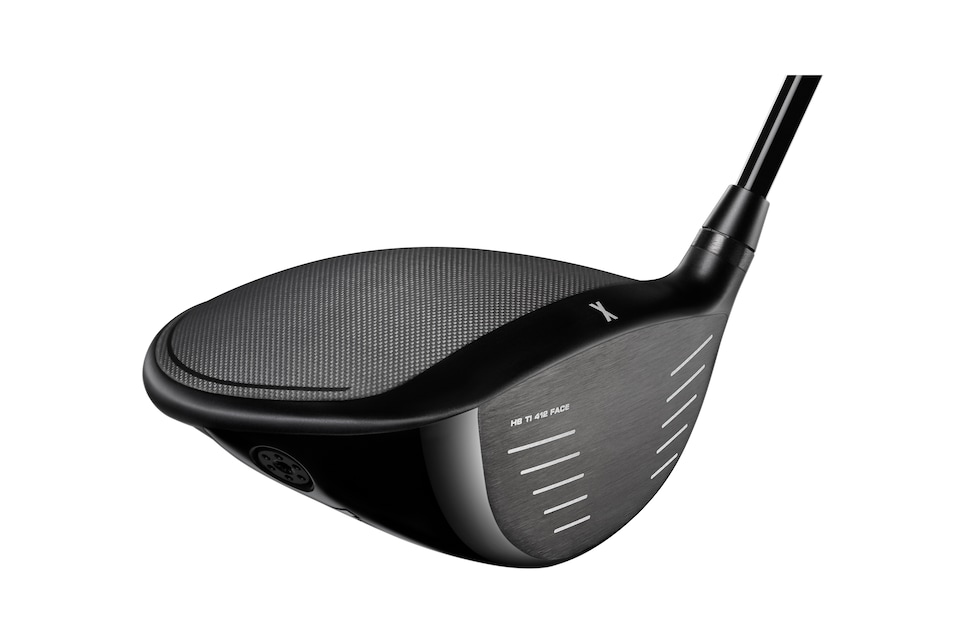 Take the case of PXG's new 0311 GEN5 drivers, fairway woods and hybrids. Each uses a lighter and larger all-carbon composite crown to save weight versus the previous crown. While it again uses the unique aluminum vapor coated fiber for extra strength in its carbon crown that was seen in the GEN4 metalwoods, this latest version gets rid of the titanium crown sections that framed a carbon composite pie piece. The full carbon composite crown saves more weight compared to its predecessor for what the company is calling a dramatic shift in moment of inertia, or stability on off-center hits. According to Brad Schweigert, PXG's chief product officer, the taller-faced 0311 GEN5 driver shows a 25 percent improvement in MOI compared to the 0811 X GEN4 and the larger and deeper front-to-back 0311 XF driver shows a 22 percent gain in MOI versus the 0811 XF GEN4.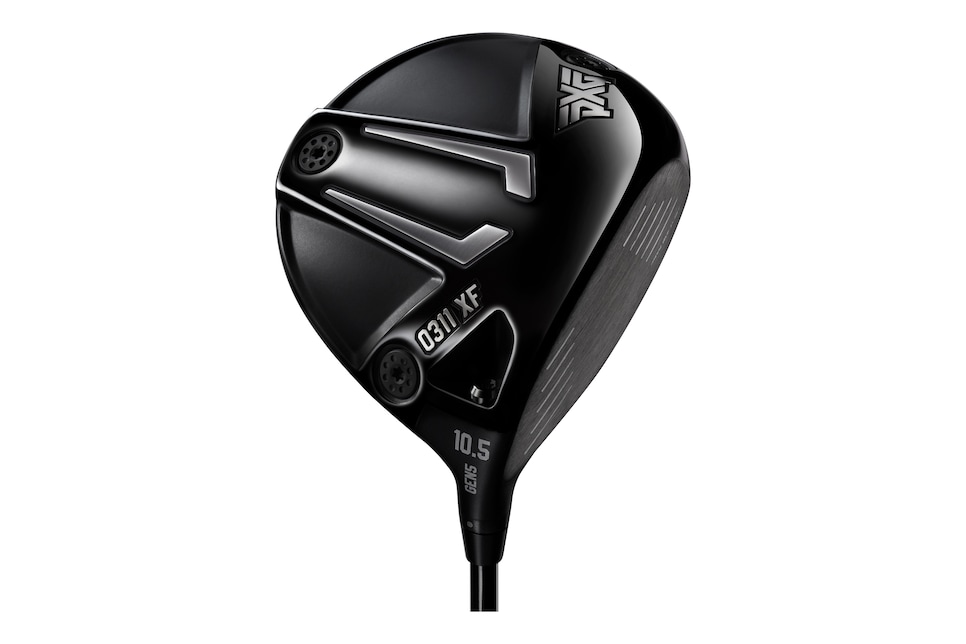 "Remember, we had the titanium sections to add stiffness to the crown," Schweigert said. "But now we are able to go with an all-carbon crown because we're using higher modulus materials while keeping the lower mass benefits."
Another big key to that gain in stability is how the sole weights are repositioned. Gone is the weight port centered in the sole. It is now in the extreme center perimeter. But even more important is how the heel and toe weight ports are spread further apart, nearly on the outer skirt on either side. There are two benefits to that change, Schweigert said.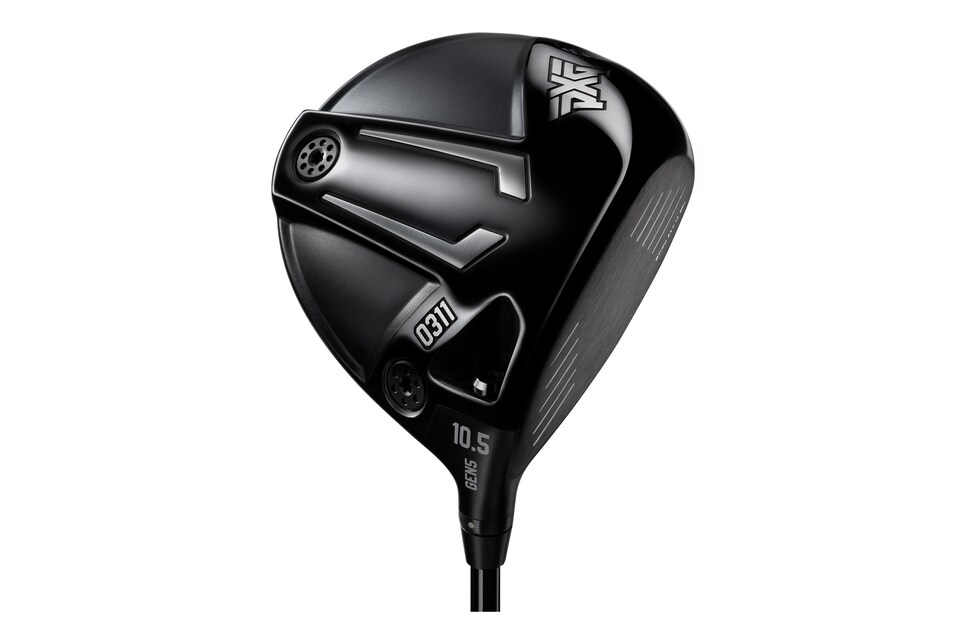 "It really helps to boost MOI and it allows us to create a larger area so we can really dial in the way the club naturally rotates for different swing characteristics," he said. "All the weights are pretty much positioned the same distance from the CG. We see very little changes in MOI no matter where you put the weights."
The new structure also improves sound and feel, Schweigert said. So much so, it allowed the removal of the internal honeycomb thermoplastic elastomer pad that had been used as a vibration and sound damper in several PXG metalwoods over the years. That saved another 4-6 grams per head that can be redistributed for a higher forgiveness on off-center hits.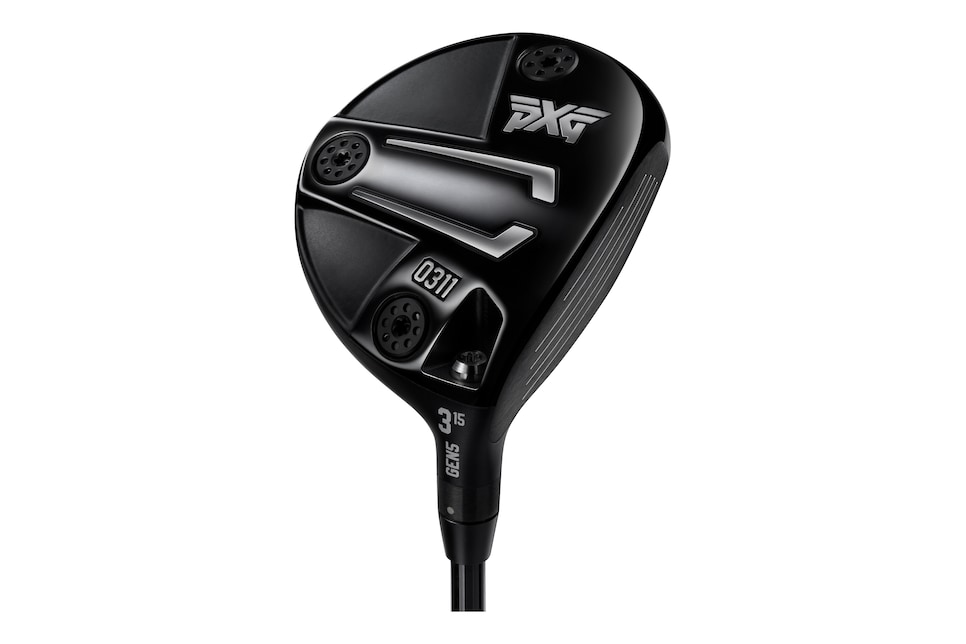 The standard setup includes two 7.5-gram weights (rear and heel side) and a 2.5-gram weight (toe), but weights range all the way up to 20 grams in 2.5-grams increments and are often customized to the player during a fitting. Schweigert said splitting the two heavy weights in front produces high MOI with a lower, more forward center of gravity and a flatter trajectory. With a heavy weight in back and the lighter weights up front, the head has similar stability but a higher launch through more dynamic loft at impact.
The drivers feature a new variable thickness face design with the Ti412 titanium alloy face, which is designed to be stronger, more flexible and lighter than standard ti alloys. That alloy first debuted in the GEN4 and 0211 drivers. Schweigert said the new face design also uses robotic polishing to so that the peak flexibility stays right in the center of the face. Past designs would have to design the center a little slower because off-center spikes in the spring-like effect would risk the driver being ruled non-conforming.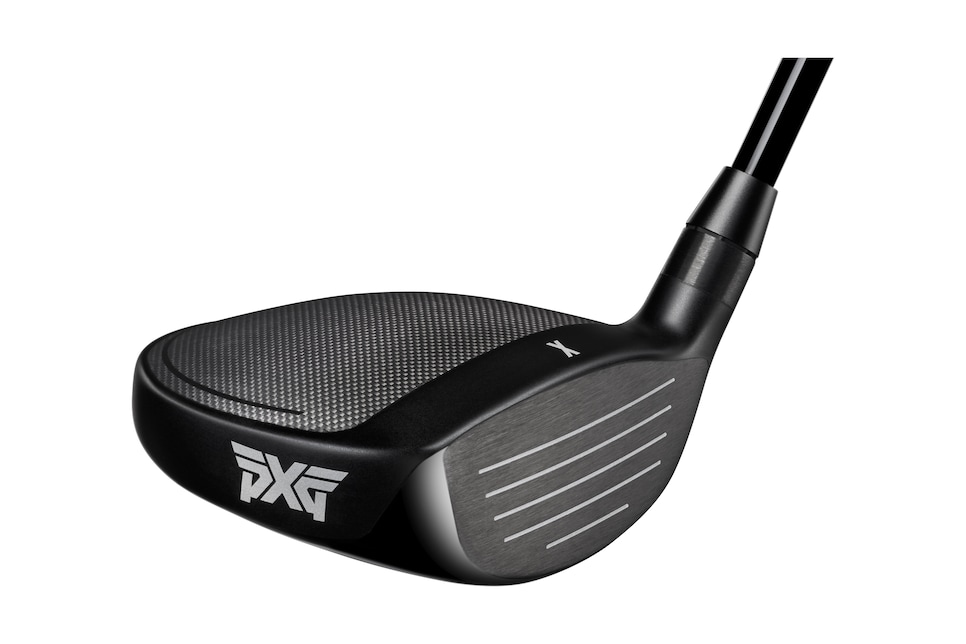 Those same kinds of benefits are seen in the 0311 and 0311 XF GEN5 fairway woods and hybrids. Each features the same composite crown structure and three widely spaced sole weights. The lightweight crown's benefits are even greater because on the fairway woods and hybrids the carbon composite crown is replacing steel as opposed to the much lighter titanium.
The fairway woods and hybrids, which get their speed from a high-strength maraging HT1770 steel alloy face insert, show significant gains in MOI through a new higher sidewalls shape first seen in PXG's 0211Z super game improvement set and the 0317 GEN4 hybrids. A squared-off face shape expands the face area, as well.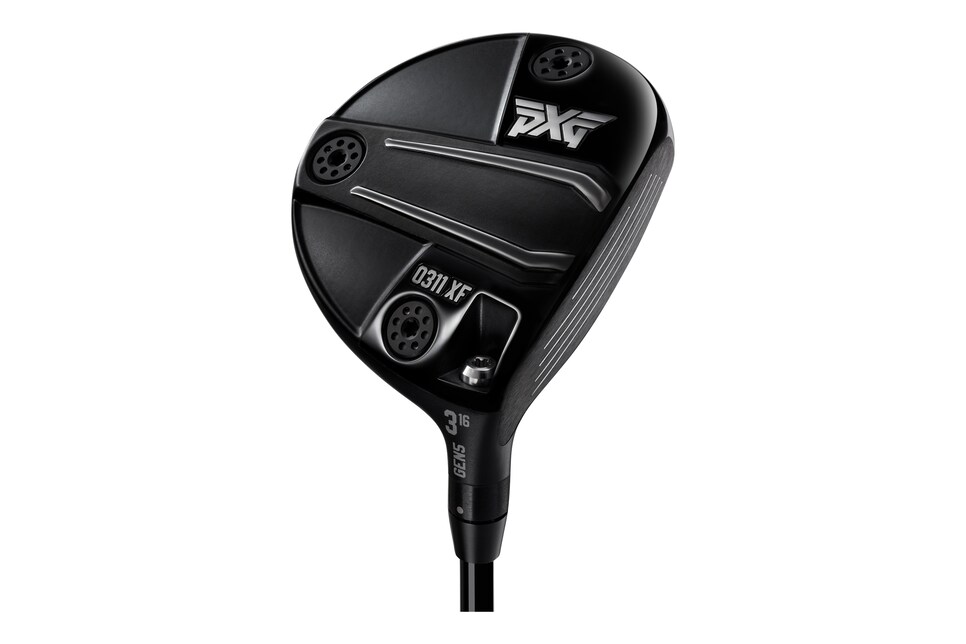 "From the top down it still looks very traditional with a nice shape to it," Schweigert said. "But getting that mass really extended and really extending it to the perimeter really boosts the MOI. It also made the body so much stronger that we could get much thinner in the face to get faster ball speeds."
According to Schweigert, the 0311 GEN5 fairway woods features a 34 percent higher MOI vs. the 0341 X GEN4, while the wider-faced 0311 XF GEN5 measures with a 37 percent higher MOI compared to 0341 XF GEN4. Schweigert said the MOI gains in the hybrids are smaller but still meaningful at 7 and 11 percent, respectively.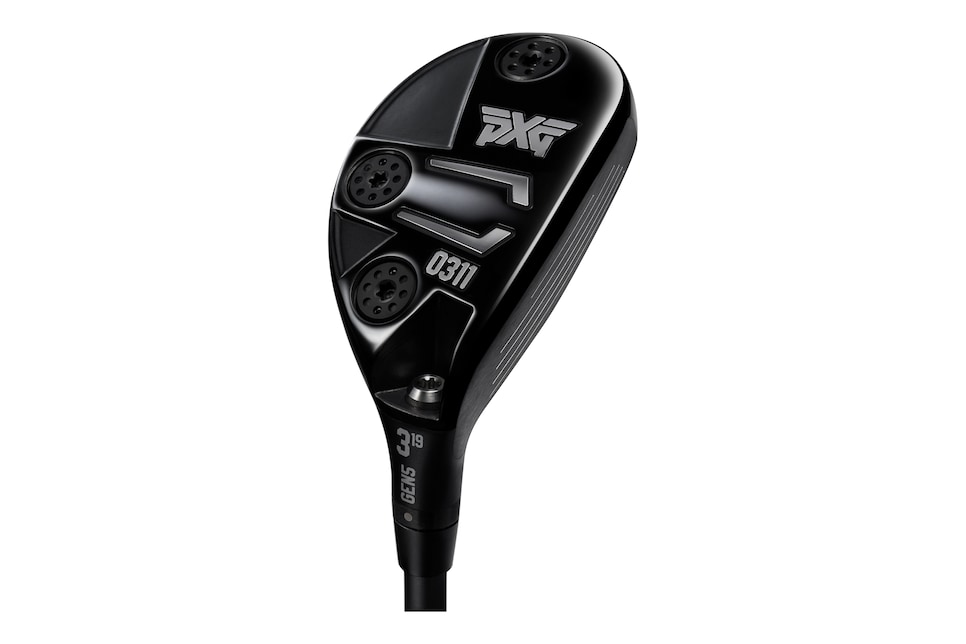 Both XF fairway wood and hybrid versions benefit from sole rails designed to lower the CG and aid turf interaction.
Like the drivers, the fairway woods and hybrids feature three movable sole weights as well as an adjustable hosel that offers six settings to change loft by +/- 1.5 degrees.
Generally, the 0311 versions of the GEN5 woods feature a taller face with a balanced mix of distance and forgiveness, while the 0311 XF versions feature a shallower face and more forgiveness on heel-toe mishits. The 0311 XF versions will offer higher lofts, as well. Both GEN5 drivers offer three lofts (0311: 7.5, 9, 10.5 degrees; 0311 XF: 9, 10.5, 12). There are four lofts on the GEN5 fairway woods (0311: 13, 15, 18, 21 degrees; 0311 XF: 16, 17, 19, 22). On the GEN5 hybrids there are four lofts for the 0311 (17, 19, 22, 25 degrees) and five lofts for the 0311 XF (19, 22, 25, 28, 31).