Putting
1 foolproof drill that will instantly improve your putting tempo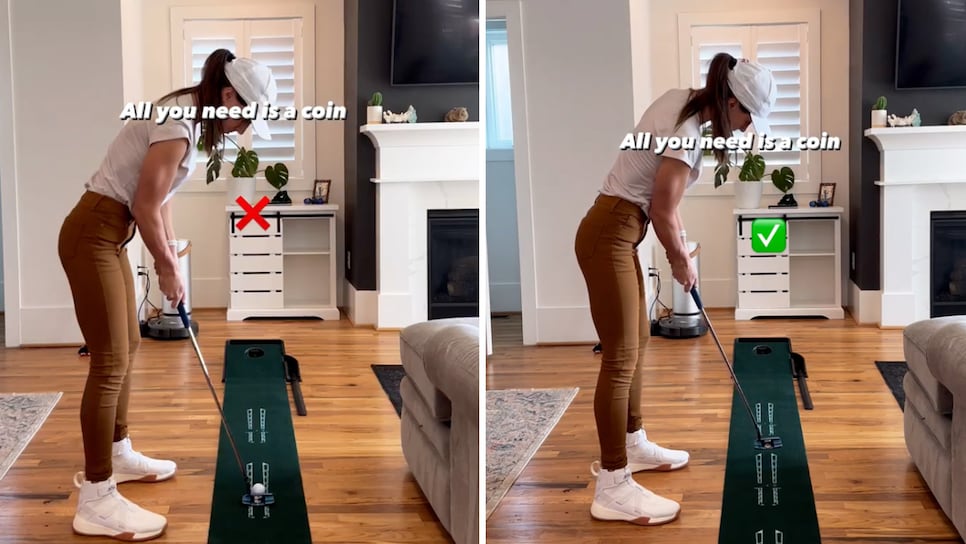 One of the biggest issues that amateurs run into on the green is tempo—or lack thereof. Often, I see golfers that take the club back quickly and decelerate on their follow through. Resulting in inconsistencies with their speed and distance. Not only is this frustrating, but it can also make it more difficult to get a feel for the greens.
To check if your tempo is in good shape, try out the coin drill, demonstrated below by Erica Stoner, one of Golf Digest's Best Young Teachers. All you need is a quarter, your putter and a target to putt to that's ten feet away.
Place a coin on the back of your putter to judge your tempo. As you make your normal putting stroke, notice if the coin stays on your putterhead, or if it falls off—and when it falls off. If the coin falls off on the way back, you're using too much speed in your takeaway. If the coin falls off in your through stroke, you're accelerating too much through the ball.
Once you've got your tempo down, the coin will stay on the back of your putter and your speed and distance control will improve.