The Loop
Putting Jason Day's four-win season in perspective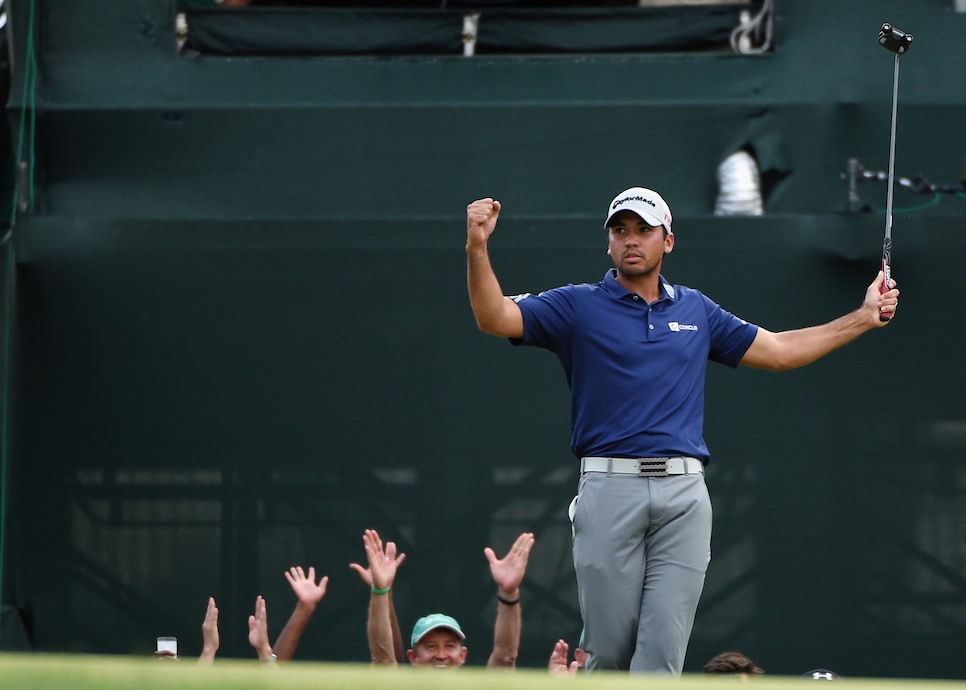 Jason Day picked the wrong year to win four PGA Tour titles, including a major. Despite all his triumphs, the Aussie has just a slim chance of winning player of the year (Thanks, Jordan Spieth). His brilliant campaign also probably won't get the proper amount of appreciation it deserves (Again, thanks, Jordan Spieth).
With his six-shot romp at the Barclays, Day reached a rare level of success on the PGA Tour. In the past 20 years, Day is just the seventh player to win four times in one season, joining Tiger Woods, Phil Mickelson, David Duval, Rory McIlroy, Vijay Singh and Spieth. And Day is just the sixth to pull off the trick with a major during that span. This day and age, winning four times in a career on the PGA Tour is tough (Former World No. 2 Henrik Stenson has four career wins, for instance), let alone doing it in one year.
Of course, more people may have pulled off the feat if it weren't for Woods, who has won at least four times in a season a record 12 times. But think about some of the names who have never won four times in a season: Greg Norman, Ernie Els, Nick Faldo, Padraig Harrington, Mark O'Meara, Jim Furyk, Davis Love III and Fred Couples.
The list of five-time winners in a single PGA Tour season gets even more exclusive. That leaves just Tiger and Vijay in this era and Jack Nicklaus, Tom Watson, and Nick Price as the only others in the past 40 years. Day and Spieth both have a chance to join that group with three more playoff events left in the 2014-15 season.
Back to Mickelson, he's the only player in the past two decades to have four wins and a major in one season (2005) and not win the PGA Tour's Player of the Year Award. (Duval is the only other player in that span to not win POY with four regular tour titles in a season). Woods won six times in 2005, including the Masters and British Open, to keep Mickelson from putting a POY on his resume.
It appears Day is headed to the same fate as Phil since he'd have to do something crazy to overcome Spieth with his Masters and U.S. Open titles among his four overall wins (plus two other top-five finishes in majors). But a six-shot win at the first FedEx Cup Playoff event is a nice start.