The Loop
Putter fitting: Ping opening a new frontier?
We've extolled the virtues of the launch monitor and how it has expedited the fitting process, dialing in differences that when combined with the eye of a trained fitter will lead you to the right combination of head, loft and shaft in your driver in minutes.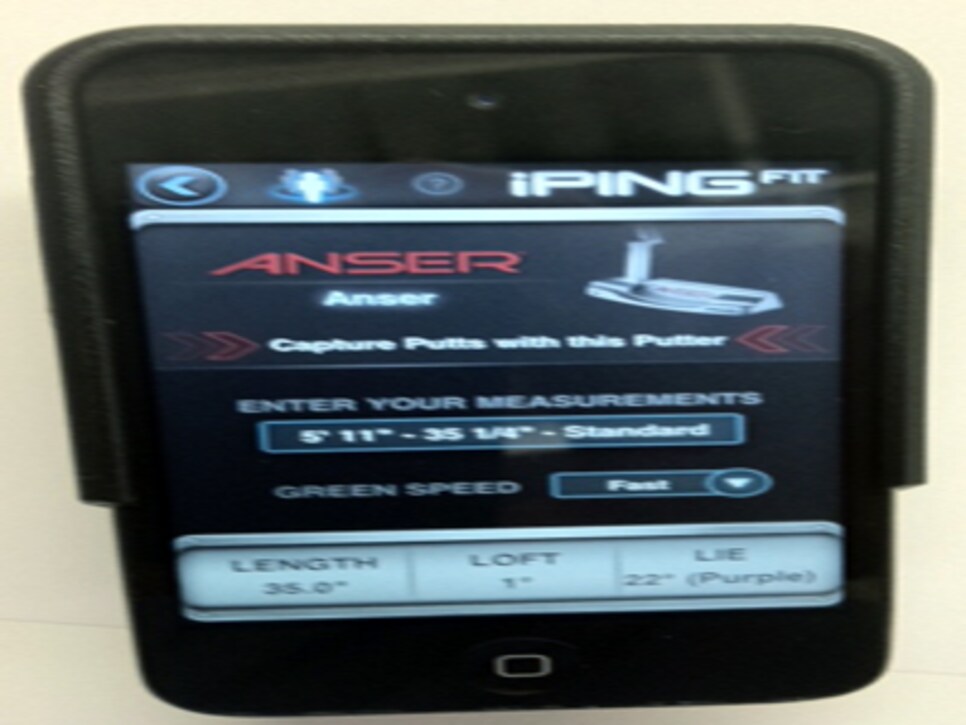 We've lauded the development of shaft analysis tools, most notably Mizuno's highly popular Shaft Optimizer, that in just a handful of swings can pinpoint the ideal iron shafts for your particular swing.
The next frontier just might be putter fitting, and Ping is making an effort to make one of the most overlooked aspects of club fitting easier and as handy as your iPhone.
After five putts, the device analyzes your stroke to determine how it matches with one of three typical paths (strong arc, slight arc or straight), recommends one of Ping's seven new Anser Milled styles and even will determine proper lie angle, length and loft when you input some basic information (height and wrist-to-floor measurement).
While not a completely independent tool (it's not going to recommend an Odyssey putter, for example), the iPing Fit app gives us a taste of how accessible fitting could become. Right now, launch monitors are probably 10 times more prevalent than putter fitting labs. The iPing Fit app might be a big step toward shifting that ratio.