The Loop
Putter fitting? Lexi Thompson shows why you need to pay attention to it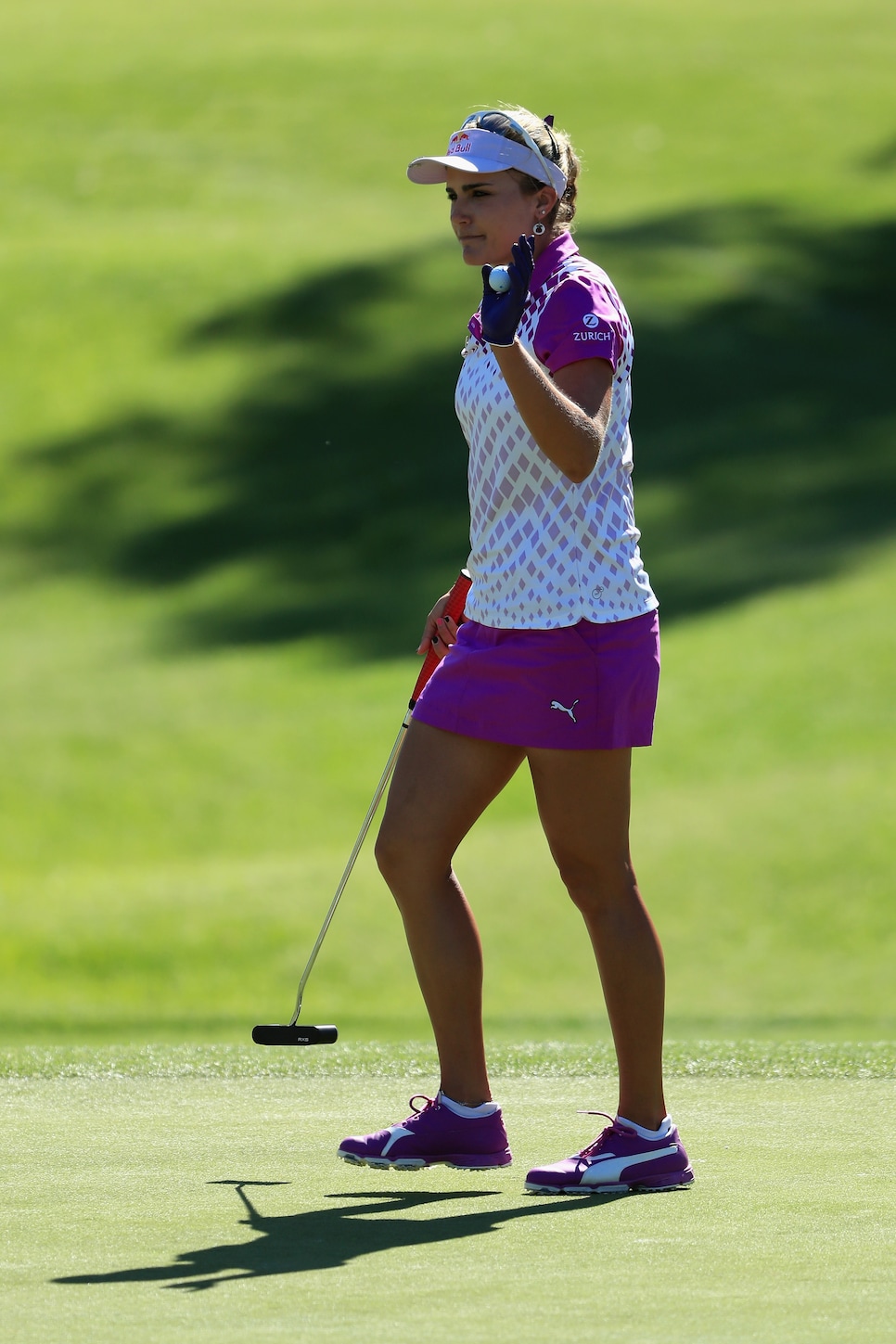 Last week Russell Knox brought attention to Cure putters when he put the oversized RX5 model in play at the WGC-Dell Match Play. This week, Lexi Thompson not only brought more awareness to the club by using it effectively (just 27 putts during an opening-round 69) at the ANA Inspiration, but also brought to light another critical element of putting often unnoticed by everyday players: putter fitting.
The RX5 is an extreme moment of inertia putter that features a face that is six inches in width. It also has adjustable weights (ranging from 361 to 615 grams) than can move the moment of inertia from high to extreme. The club, which has just 1.5 degrees of loft, also is adjustable for lie angle (ranging from 62 to 80 degrees) in an effort to fit a wide arrange of setups and strokes.
"I stand pretty far away from it, and the putter, you just screw the bolts in where you want to stand," said Thompson after her round. "I just stand where I'm comfortable and then just screw it in. My other putter the toe was up a lot, so it might have been causing me to be inconsistent with it."
What Thompson was referring to in layman's terms was the importance of having the proper lie angle on a putter. While everyday players often just gravitate toward a certain length putter, having the correct lie angle is critical to putting a good stroke on the ball. Just ask Michelle Wie, who right before her win at the 2014 U.S. Women's Open flattened the lie angle on her putter 4.5 degrees.
"A lie angle that is too flat will cause a player to reach for the ball and their hands will move out from under their shoulders," Dave Pelz told Golf World in 2010. "That leaves the putter swinging around their body instead of along the proper path. It also places the eyes inside the target line, which can result in the player aiming right of the target." Left unsaid was that a too-upright putter leaves the eyes outside the line, with a tendency to aim left of the target.
At least for one round, Thompson appeared to have no such issues. "I've been working on it this week, and it's just all about confidence," Thompson said. "That's all putting is. I'm feeling good with it."