Puma releases new shoes that balance comfort and support, and won't destroy your wallet
Puma Golf announced four new styles of shoes for its spring 2018 line. Two pairs are designed for men and two for women. Throughout the lines, you'll notice a focus on comfort and balancing that with the necessary amounts of structure. All four pairs have multiple colorways, which you'd expect from Puma. And they're each under $150 per pair.
Ignite Pwrsport This is a new version of Puma's popular Ignite Spikeless Sport. The upper is made of a waterproof mesh, so it remains light. Obviously, mesh isn't the most stable material out there, so the team at Puma added a frame around it to make it more solid. This way you get the comfort benefits of mesh, but you're not going to lose your balance when you're swinging hard. The midsole is made out of Puma's Ignite foam, to make them comfortable as well as responsive. Available in five different colorways. ($140)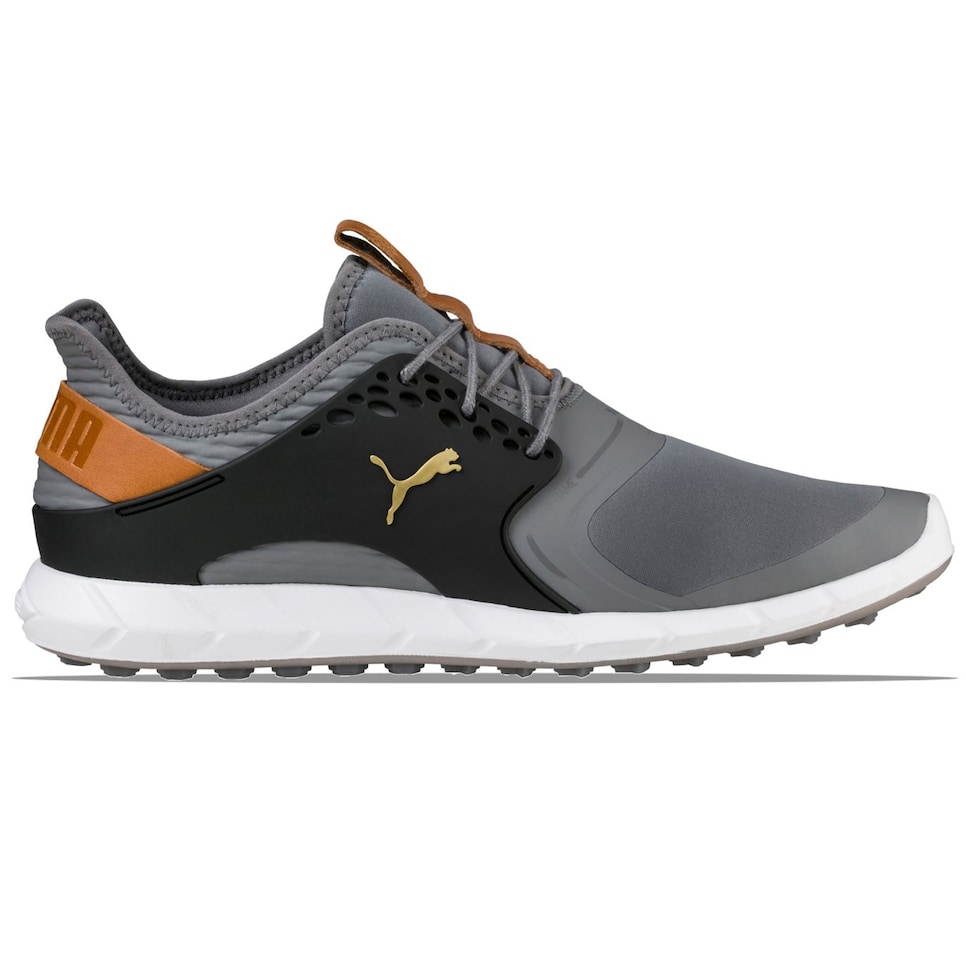 Grip Fusion You'll notice this shoe is a bit thicker in the midsole. It's made of a combination of foam and rubber, to give you comfort and responsiveness. The insole is made of foam, to increase the comfort factor even more. The upper is a lightweight micro fiber. On the sole, there are traction elements placed strategically to keep you connected to the ground. The Grip Fusion is available in four different colors. ($90)
Monolite Cat Woven If you're someone who likes to have a lot of golf shoe options in your closet, then this price point will make you happy. You can buy a few pairs and not feel wildly guilty about it. The upper is made with mesh, so your feet will be able to breathe even on those brutal, super-hot days. To give you a midsole that's made out of a comfortable performance material, Puma turned to a material that already exists: the midsole is made of yoga mat material. They are available in four different colors. ($80)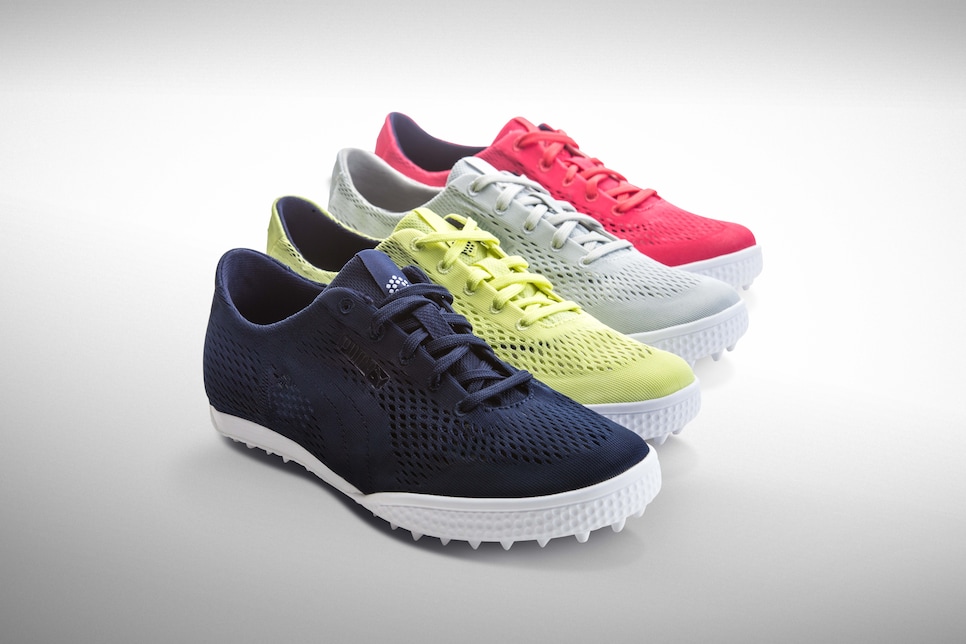 Ignite statement Low The midsole is made out of Puma's Ignite foam, so it's both stable and comfortable. The last was created to have good space at the forefoot, giving your toes enough room to move naturally. On the sole, you'll see two different types of traction elements: some are hexagonal in shape and the other are chevrons. The two shapes work together to provide traction when you need it, while still being subtle enough that you can walk around off the course without it feeling odd. This model is available in three different colors. ($120)
You are using an unsupported version of Internet Explorer. Please upgrade to Internet Explorer 11 or use a different web browser.