Equipment
Puma Debuts DeChambeau's Preferred Shoe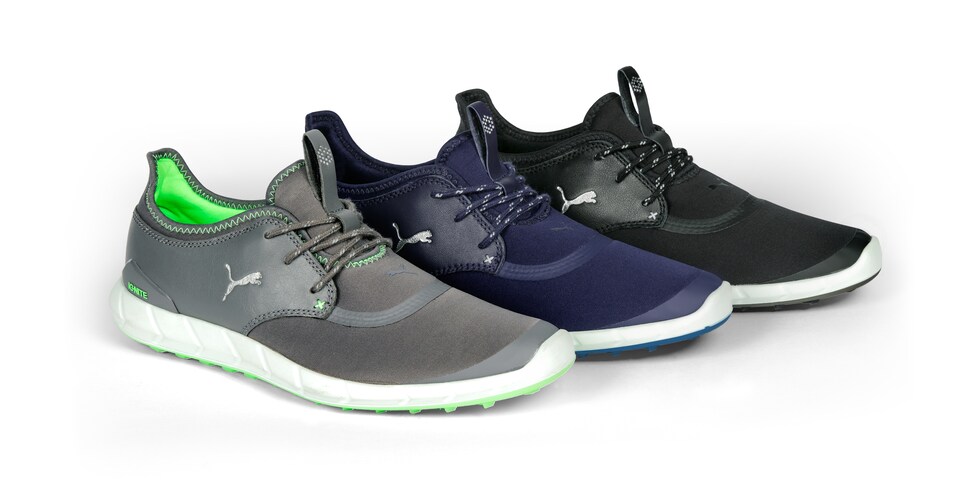 As golf shoes continue to morph into this unique mix of athletic and casual footwear, Puma unveiled its latest take on a multi-purpose design, the Ignite Spikeless Sport.
The shoe, which combines a waterproof mesh in the forefoot with leather saddle wrapping around the back half of the foot, is being worn by current U.S. Amateur champion and PGA rookie pro Bryson DeChambeau, who signed with Cobra Puma Golf when he turned pro after this year's Masters.
A key element in the design is Puma's foam-based midsole called Ignite, which stretches the length of the shoe. Ignite, first seen in Puma's running shoes, is designed to both cushion impact and return energy to improve endurance, support and stability.
The Ignite Spikeless Sport's upper is what Puma calls a "hybrid bootie" design with an extended leather tab above the heel and an integrated tongue that holds the foot in place.
On the sole, a combination of 39 hexagon- and 24 chevron-shaped lugs aim to provide traction both on the course and on smooth surfaces off the course.
The Ignite Spikeless Sport is available at retail today in three color patterns ($140).