The Loop
Protest group surpasses 100K signatures to move 2017 U.S. Women's Open from Trump Bedminster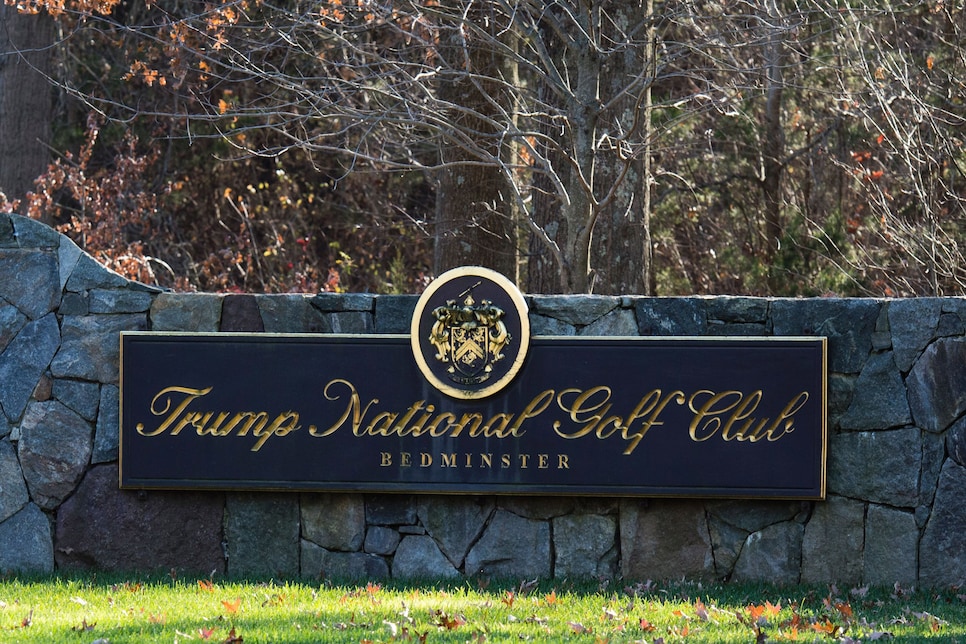 The relationship between golf's governing bodies and Donald Trump is vast and deep, but starting with his divisive bid for the presidency, the sport has had to evaluate its ties with the real-estate tycoon. The PGA Tour, unable to find a sponsor for the WGC event played at Trump Doral, moved the tournament to Mexico, and the PGA of America pulled the Grand Slam of Golf from Trump National Los Angeles (before cancelling the event permanently). The R&A has yet to award a future Open Championship to Trump Turnberry, but PGA of America CEO Pete Bevacqua remains steadfast that the 2022 PGA Championship is staying at Trump Bedminster, as have USGA officials who are conducting this year's U.S. Women's Open, with the support of the LPGA, at the New Jersey course.
It's the latter decision that has drawn noise from women's advocacy groups. UltraViolet, an activism community, has requested that the tournament be moved from Trump National Golf Club, claiming that by hosting the championship at the venue, golf "wants to give millions in revenue, free advertising and good branding" to Trump. UltraViolet calls this move into question given its belief that Trump is a threat towards women's rights. The petition has garnered more than 100,000 signatures.
"The USGA has a deep respect for the freedoms we all enjoy in our country to express our views," the USGA told GolfDigest.com when reached for comment. "We are committed to fostering a game that is welcoming and inclusive to all who choose to play it, and ensuring our championships are conducted without discrimination and in a safe and secure manner for athletes, volunteers, staff and fans. We are excited to provide a comprehensive test of golf for the very best female players in the world."

UltraViolet has had mixed results in protest campaigns. In 2012, the website successfully petitioned for the removal of the Susan G. Komen Foundation's vice president after she planned on cutting Planned Parenthood funding. The group also tried to remove NFL commissioner Roger Goodell in 2014 following a string of domestic-abuse incidents involving football players. While UltraViolet received media attention for flying banners over stadiums and producing a television ad, Goodell remains commissioner.
Calls to move the nation's championship from Bedminster are not new. In October, three U.S. senators -- Richard Blumenthal (D-CT), Edward Markey (D-MA) and Bob Casey (D-PA) -- sent a letter to the USGA's Mike Davis asking to relocate the tournament following sexual remarks from Trump on a leaked tape.
"In declining future association with a brand that degrades women, the USGA and LPGA have an opportunity to make clear to the world, and most especially young Americans, that our nation will not tolerate nor do business with any company that condones or excuses action that constitutes sexual assault," read the letter.