Golf apparel that will benefit Ouimet scholars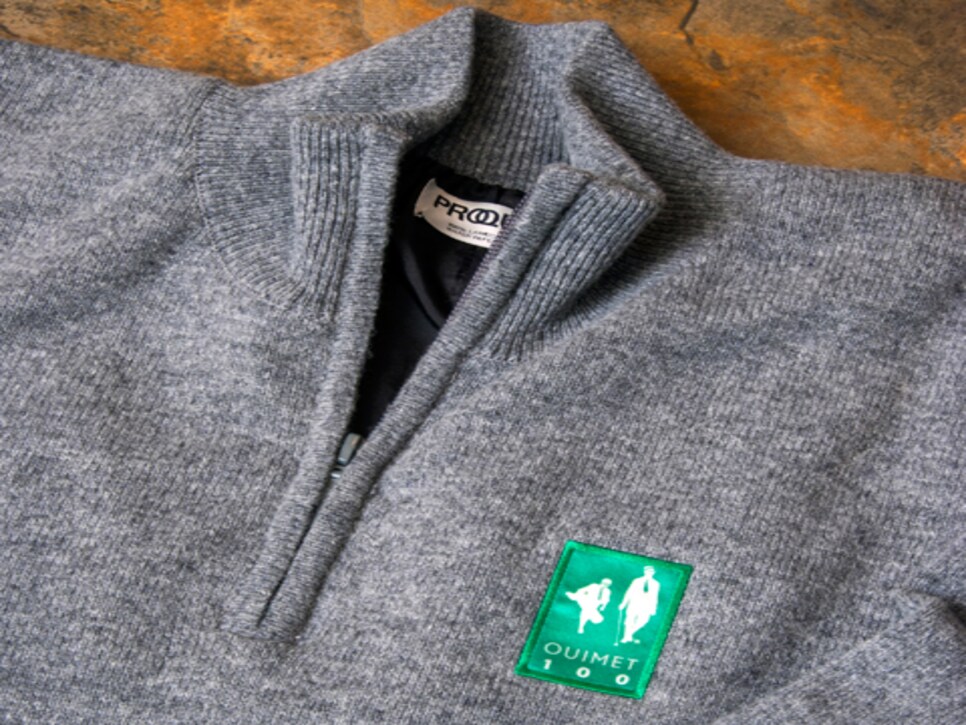 Centennial: Francis Ouimet's U.S. Open victory came 100 years ago.
Goodness knows every golfer has lots of sweaters, but this one serves multiple purposes. ProQuipUSA has created a $150 half-zip lambswool sweater that has a water-repellent finish and a "Ouimet 100" logo. (The 100th anniversary of Francis Ouimet's U.S. Open victory was just a few weeks ago.) ProQuip is donating all profits from the sale of these sweaters and several other sharp-looking apparel items to the Francis Ouimet Scholarship Fund, which offers college-tuition helpto young men and women who have worked at golf courses. Peter Dalton, CEO of ProQuip, graduated from Boston College as a Ouimet scholar. What better way to stay warm and dry and benefit a deserving young person? More info.