The Loop
Professional golfer's mother among shooting victims in San Bernardino terrorist attack
It was not an atypical Wednesday morning for Nick Paez, an ambitious professional golfer with an eye toward the PGA Tour. He had been caddying at Big Canyon Country Club in Newport Beach, Calif., to earn extra money in advance of his trip next month to Thailand for Asian Tour qualifying.
He was a forecaddie that morning nine days ago, tending flags, raking bunkers and reading greens for a group competing in the members' Winter Classic. "A little fun tournament," he called it. His cell phone, according to protocol, was off. They were on the fourth hole when the starter came racing toward them in a cart. He summoned Paez over.
"Your mother has been shot," the starter said.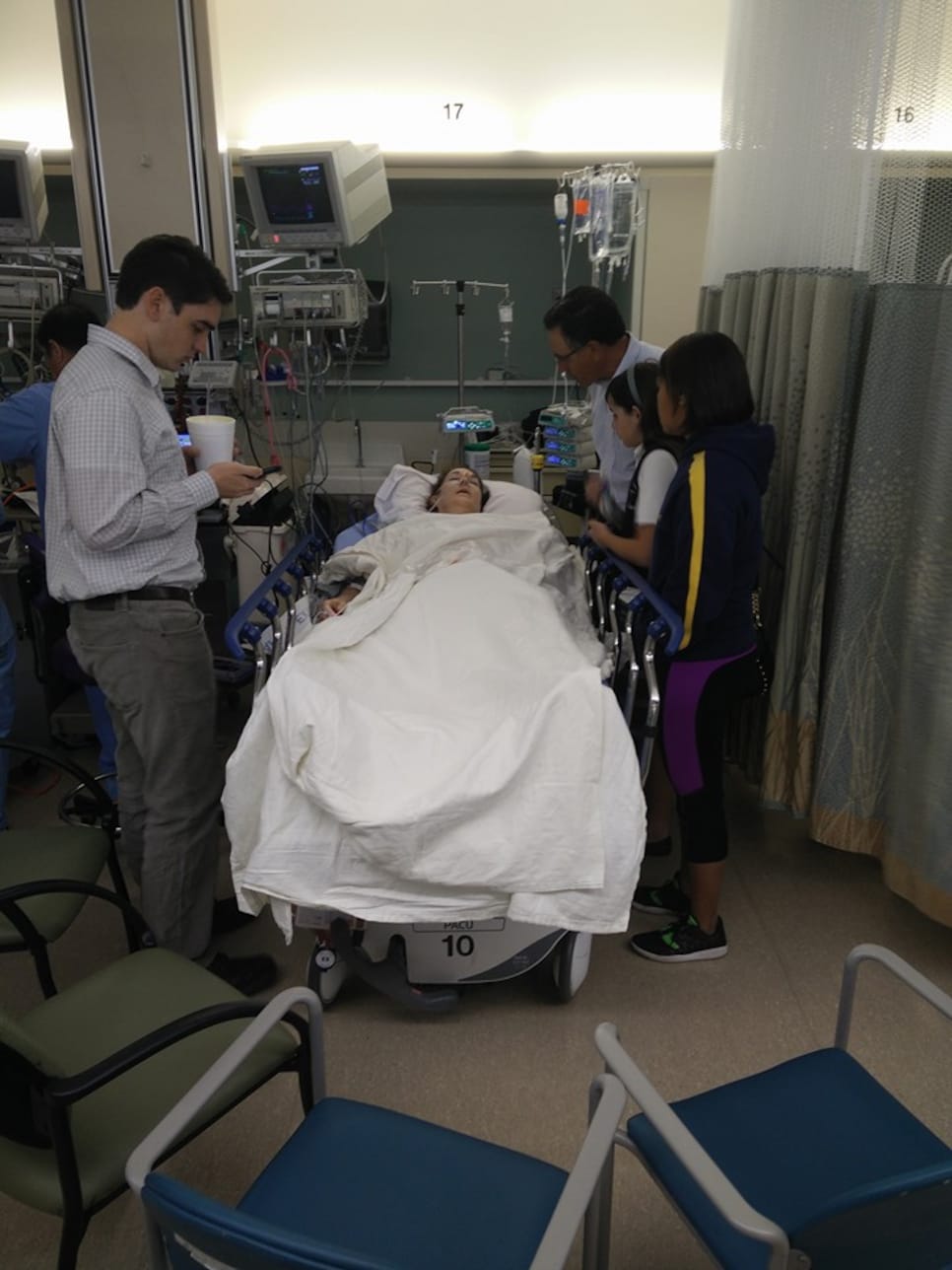 Stunned silence and disbelief followed. Paez gathered his belongings, got in the cart and headed for the clubhouse. His girlfriend, Kim Lorenzana, a former UC Irvine golfer and now a mini-tour player, had called the pro shop looking for him, the starter explained. There had been a mass shooting in San Bernardino.
"I rushed out of there," Paez said. "I wasn't sure what the status of my mom was. I wasn't sure if she had been killed or not. All these things were running through my mind. They're still running through my mind. It's hard to focus."
He and Lorenzana left for San Bernardino, a drive of about an hour or so, "the most stressful hour of my life," he said. "I'm looking at my phone, checking the updates, trying to figure out what was going on, and the death count kept going up and up. I was telling [Lorenzana], 'I've got a little 11-year-old sister, Ellie. She can't lose her mom.'"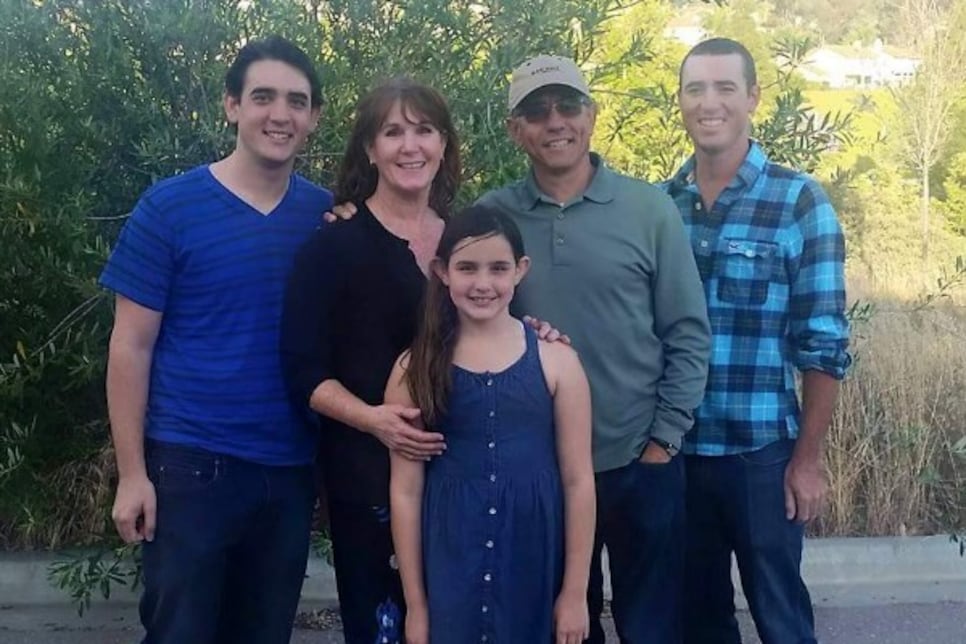 SgiFna607EacnH+FARxhg72ad8bBdp8r9nMQ4RIpsYmq+JbVm6dNqODYg5ASU+vC6l+d868YXuI26DhIzX73cw==
They arrived at the hospital at 2 p.m. Julie Paez was in surgery, then was moved to intensive care. More than eight hours later, they finally got in to see her.
Julie is a well inspector at the Inland Regional Center in San Bernardino. She had been honored only that morning, receiving an informal employee-of-the-year award at a staff meeting/holiday event. Shortly after 11 a.m., two gunmen entered and began shooting, killing 14 and injuring 21. A terrorist attack. Julie was among the 21.
She was struck twice. One bullet hit her in the groin area, the other ruptured her bladder and shattered her pelvis. "Hundreds and hundreds of pieces," Nick said. "They say it'll be two or three months before she'll be sitting up fully, at a 90-degree angle." She is expected to be transferred to a rehabilitation facility shortly, her home possible for the next six months. "She's in good spirits," Nick said. "She's looking forward to getting back to as normal a life as she can. She hopes she can get back, physically, to a normal life."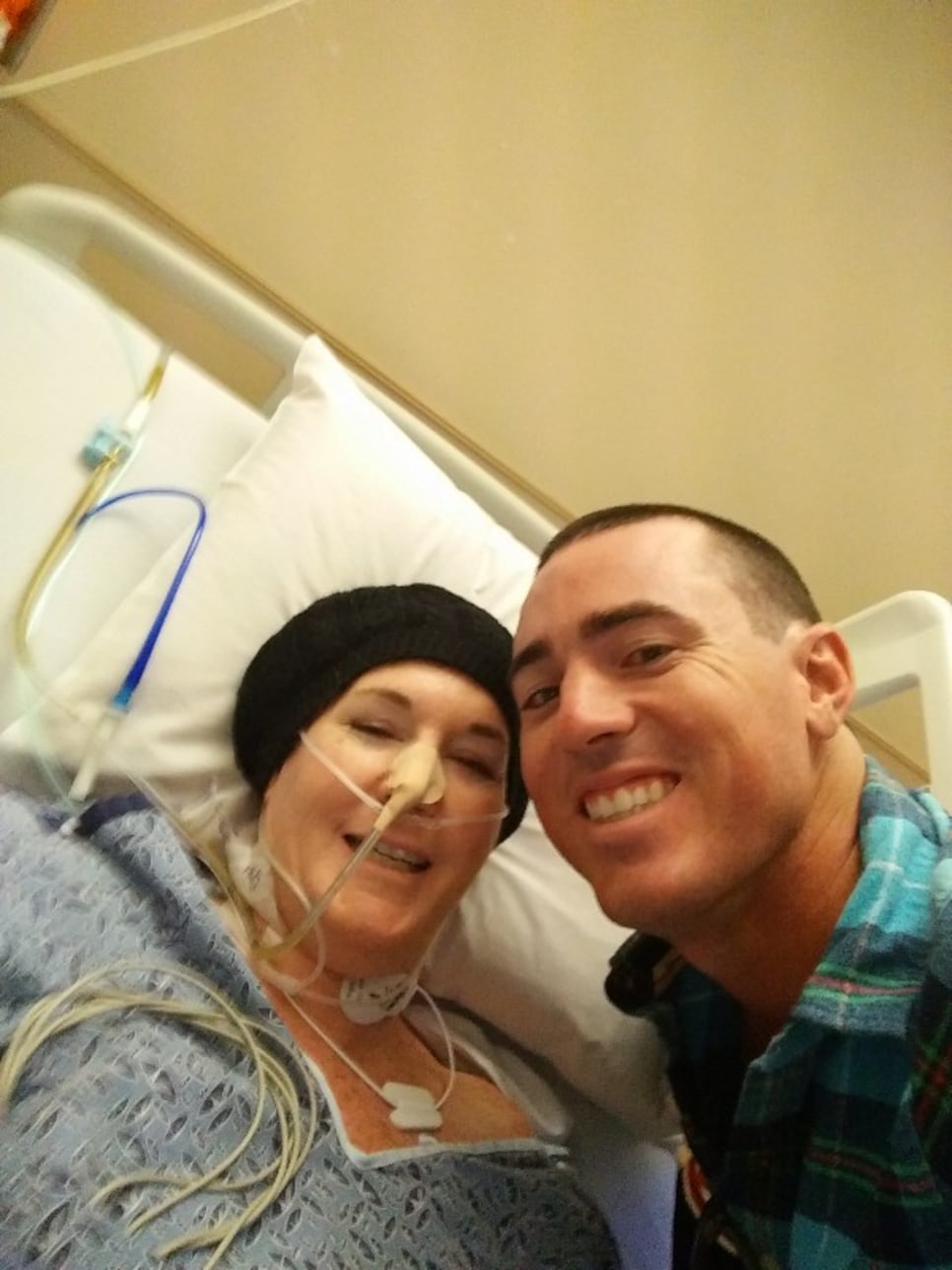 SgiFna607EacnH+FARxhg72ad8bBdp8r9nMQ4RIpsYmq+JbVm6dNqODYg5ASU+vC6l+d868YXuI26DhIzX73cw==
Julie had been a stay-at-home mother when Nick was young. They had a house adjacent to Arrowhead Country Club in San Bernardino, where Nick played golf all day, when he could, taking only one break. "Mom would cook me lunch," he said. She doubled as his chauffeur to and from junior golf tournaments.
Nick, 26, went on to become an accomplished amateur in the area, twice winning the County Amateur at San Bernardino Golf Course, coincidentally across the street from the Inland Regional Center and the place to which many of the employees there vacated in the aftermath of the shootings.
A former golfer at UC Riverside, he turned professional in 2013. He Monday qualified for the Web.com Tour's Stonebrae Classic in both 2014 and 2015 and made the cut this year, finishing tied for 46th.
In October, Paez entered the three-stage Web.com Q School, with a degree of confidence that he could make it at least to the final stage, now underway at PGA National in Palm Beach, Fla. If he survived the first stage, he'd play the second stage at Oak Valley Golf Club in nearby Beaumont, where he was a co-champion of an NCAA Division 1 tournament, the Braveheart Classic, in 2008, and the winner of the Inland Empire Amateur in 2011.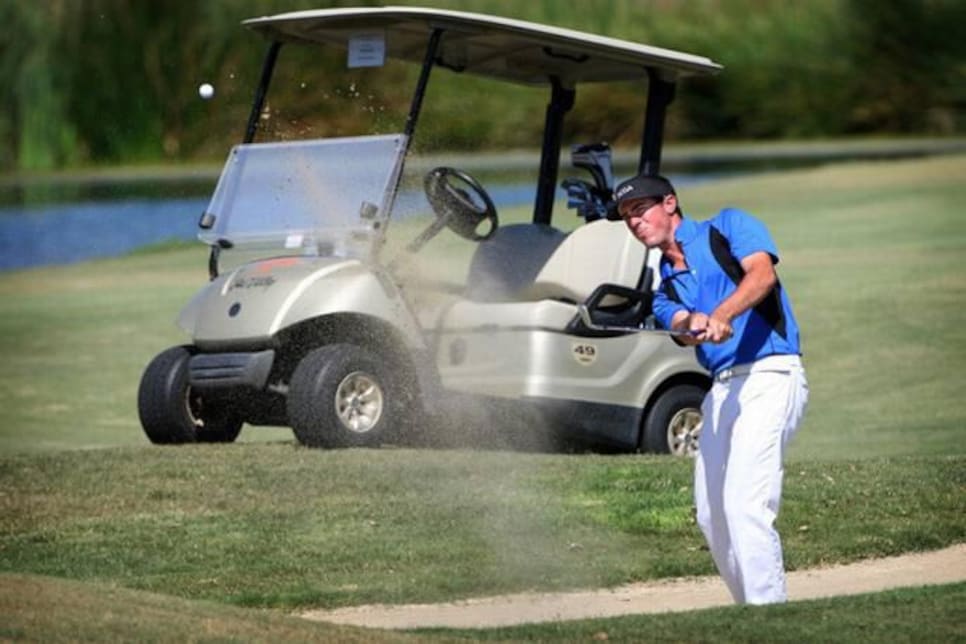 His putter betrayed him in the final round of the first stage qualifier in Dothan, Ala. He shot a 76 and tied for 28th. The top 24 and ties advanced to the second stage.
"I was thinking about this last week," he said. "I'm honestly thankful I'm not at the final stage of Q School right now. I'd be a wreck."
As it is, golf was "put on the back burner," he said, though at his mother's insistence he has resumed practicing between visits with her.
"An eternal optimist," he calls her, and she has remained so even in the aftermath of a tragedy. "She's had a good attitude all her life. Her motto is to look at the positive in everything.
"She's telling me, 'you need to go out and practice and get ready. You'd better qualify, for me.'"