The Loop
Pro sends putter flying into woods after missed birdie try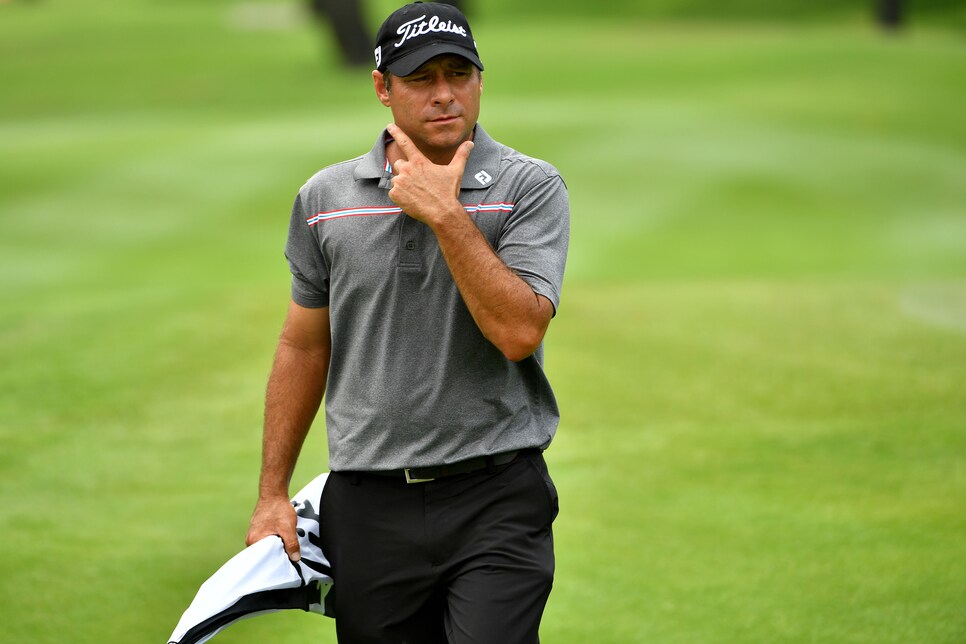 When it comes to mistakes in golf, it's often the Indian, not the arrow. Nevertheless, as philosopher and PGA champion Jeff Sluman once remarked, "Sometimes a club just has to die." A belief on full display at the Panasonic Open.
Terry Pilkadaris had just recorded consecutive bogeys in his first round of the Asian Tour event, but had a chance to get one back with a birdie try at Delhi Golf Club's par-3 17th. Unfortunately for the 44-year-old out of Australia, he failed to convert. A miss that lead Pilkadaris to decide it was time to part ways with his putter, literally and figuratively, chucking the flat stick into the woods. Luckily for us, the cameras were rolling, captured by the Golf Channel:
Give the man credit: if you're going to chuck a club, do it with vigor.
Amazingly, Pilkadaris birdied the final hole without his putter, proving once and for all that the "Drive for show, putt for dough" adage is bologna.