Instruction
The trendy new training aid Rory McIlroy was spotted using, explained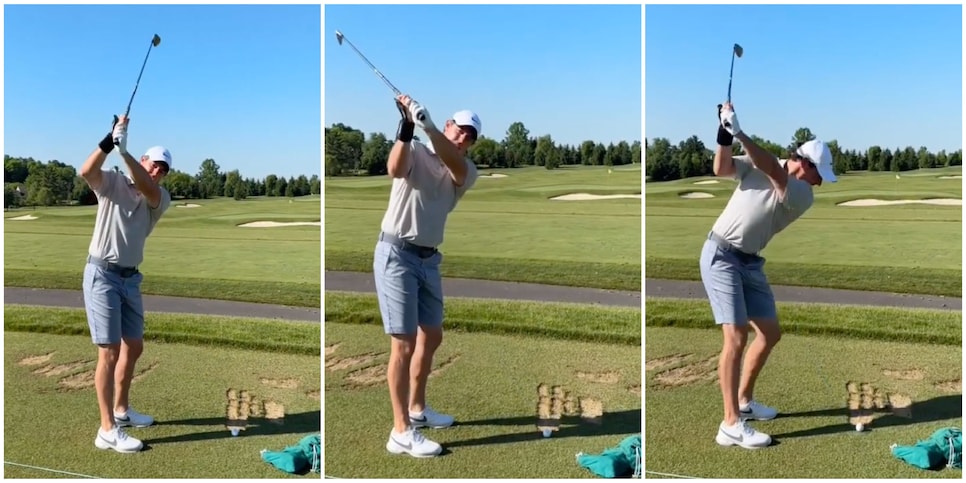 Perhaps the most interesting thing about golf swings is that they move around. Sometimes, for the better: A flaw can be quickly ironed out with some smart practice. Other times, your swing can be in exactly the spot you want it to be, before a bad habit sneaks back in.
That's been the case with Rory McIlroy recently. Late last season his golf swing was exactly where he liked it, but he rolled into the 2023 season not quite clicking. He's currently 154th in Greens in Regulation on the PGA Tour, and despite his T-7 finish at the PGA Championship at Oak Hill, admits he's not playing his best golf.
I wrote about the swing stuff Rory's been working through if you want to dive a little deeper, but in a nutshell: Rory says recently his club out of position at the top of his backswing, into an across-the-line position, which creates a series of issues on the downswing.
To counteract this, Rory says he's been working on "keeping some strength in the club face" on the backswing, rather than letting the clubface rotate too far open. Now, he seems to have landed on a breakthrough to help him do that.
On the range ahead of the Memorial, McIlroy was spotted using ProSendr, a training aid created by Golf Digest Top 50 Teacher Sean Foley and Golf Digest Best in State David Woods. The aid is designed to create ideal "wrist structure" in the golf swing, says Woods, which can prevent the clubface rolling too much open or closed.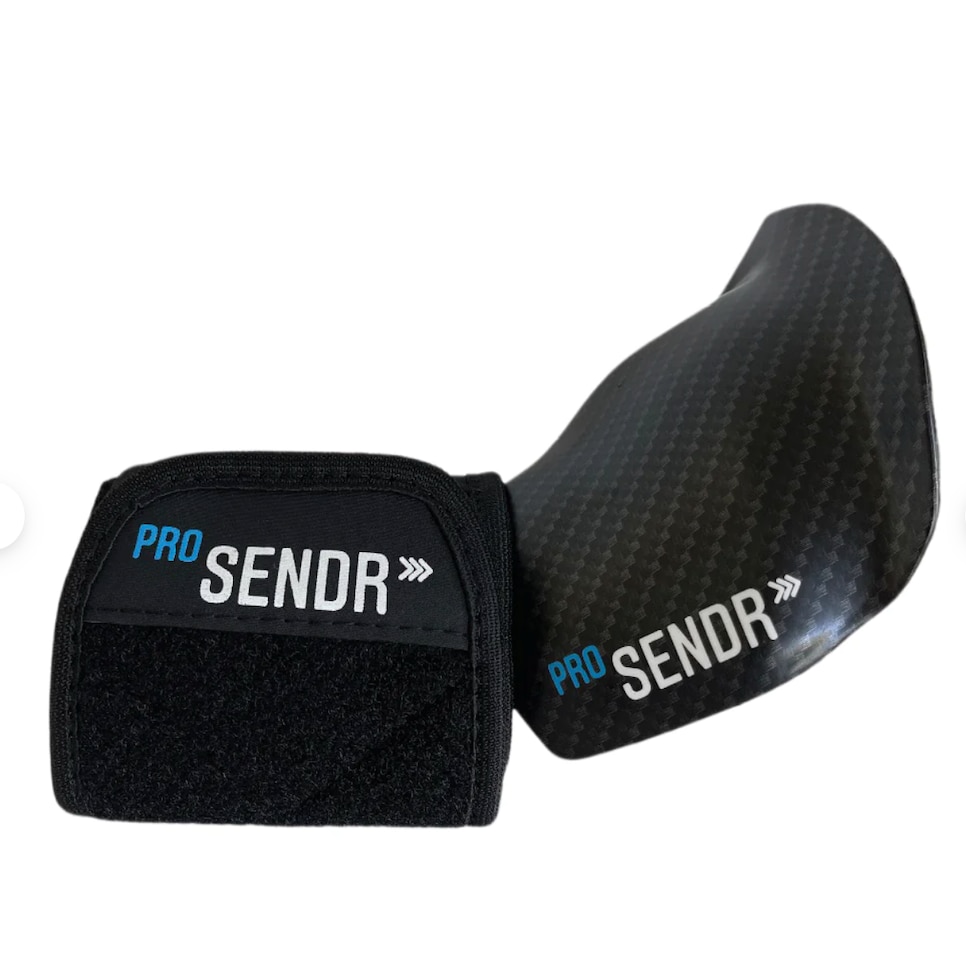 "It limits over-hinging and puts you in a very neutral wrist position with high, wide arm structure," Woods says.
Apparently Rory is a fan.
You can watch the video below to hear him in his own words, but on the range at the Memorial, McIlroy explains that placing the ProSendr over his right wrist prevents the club from getting across the line, which allows him to turn through with minimal thought.
"I didn't know where to go," Rory said when the club would get out of position. "Now, at least I know the club is a bit more behind me."