News
Pro has clubs stolen before final day of Q-School, offers $5,000 to anyone who finds them (UPDATE: Cody Blick shoots 63, earns Web.com Tour status)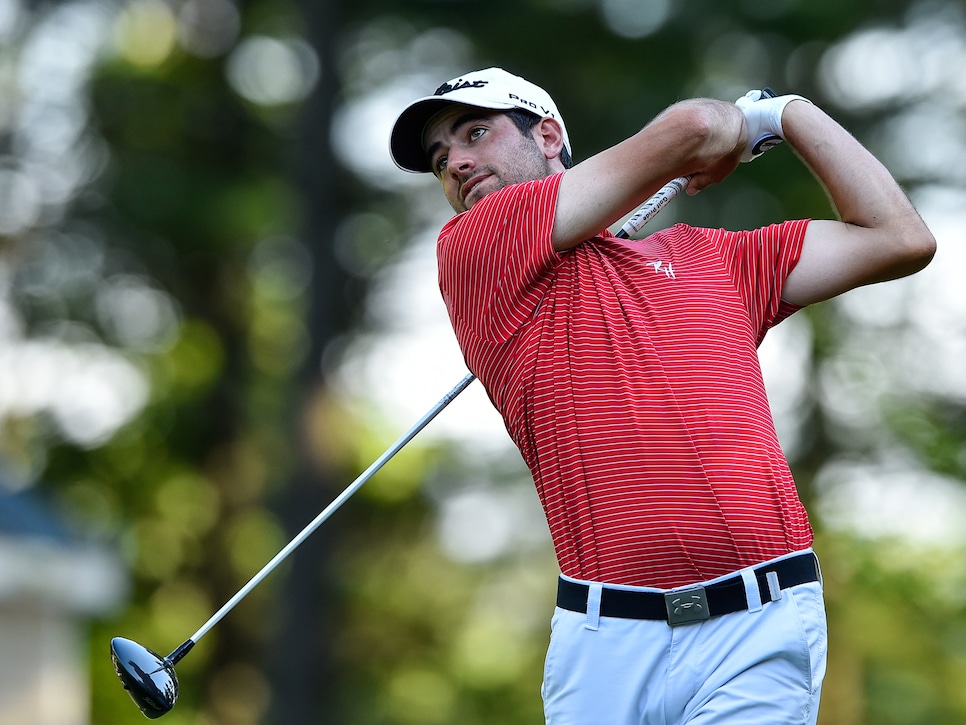 Even though it no longer grants PGA Tour access, Q-School remains a notoriously brutal endeavor. But the cards Cody Blick was just handed makes that endeavor damn near unplayable.
At the end of the third round of the Web.com Tour Qualifying Tournament, the 25-year-old Blick was 10 under for the event, tied for 74th. While catching the leaders (23 under) was a pipe dream, Blick had a reasonable shot at a top-40 finish (after Saturday, that standing hovered around 14 under). An important figure, as those who finish 11th to 40th earn eight guaranteed starts on next year's Web.com circuit.
Unfortunately for Blick, he'll have to surmount that charge with clubs that aren't his own, as his own bats were apparently swiped. On Sunday morning, Blick took to Instagram, pleading for whoever took his bag to return it, offering $5,000 for his sticks, no questions asked.
Alas, it appears Blick was forced to use a borrowed set, teeing off at Whirlwind G.C. in Chandler, Ariz. at 10:39 a.m. local time.
Through his first three holes Blick, who finished 12th last year on the Mackenize Tour's Order of Merit, is one under, which has dropped him to T-75. No cheering in the press box, but here's hoping Blick can pull off a miracle.
UPDATE: Cody Blick just might want to hang on to that set of mis-matched clubs he and his Titleist reps threw together for Sunday. Following a one under through three holes start to his round, Blick played his final 15 holes in eight under, including three straight birdies to finish off a final-round 63. It was his low round of the week, and it vaulted him into a tie for 25th, a significant finishing position:
Blick's 63, which featured a back-nine 31, jumped him 49 spots up the leader board, earning him eight Web.com Tour starts in the process. When he tees it up at The Bahamas Great Exuma Classic in January, he'll be making just the second Web.com Tour start of his career, the last coming at the 2016 Ellie Mae Classic, where he tied for 53rd. Blick, a Northern California native who attended San Jose State, has spent the bulk of his pro career on the Mackenzie Tour, playing in 33 events since 2016 and collecting seven top-10 finishes and two runner-ups.
Even more impressive was that he didn't use a ready-made set of clubs. Blick pieced together a bag with some help from everybody:
"It was an attack mentality all day," Blick told GolfChannel.com. "Hitting bad shots was OK, almost, like, Dude, I have a mismatched set. It's not expected of me to hit good shots. In a weird way, that was comforting."
All things considered, this was one of the more impressive 63s you'll see in professional golf this season.