The Loop
Pro can't celebrate upset of Roger Federer because he had to sleep for an upcoming fantasy football draft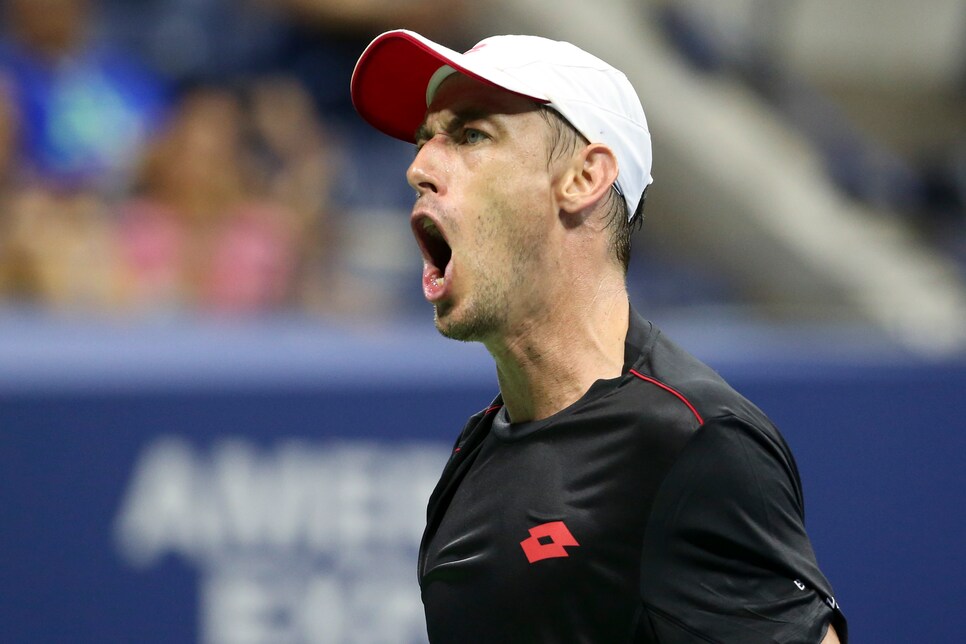 Imagine pulling off the biggest moment in your life, in your profession's biggest stage, against said profession's biggest figure. Something of such significance would call for all-night partying, a five-bill bar tab, a scene that would put Caligula to shame.
Or you can do what John Millman did, which is the exact opposite.
Millman, as you might have "watched" last night (let's be honest, you fell asleep at 10 p.m.) knocked off Rodger Federer at the U.S. Open. It was one of the more notable surprises in recent memory at Flushing Meadows, an achievement Millman celebrated by...going to bed.
For a fantasy football draft.
DeShawn Stevenson, Millman is not.
Props to Millman for taking his league as serious as he takes his tennis. Although you have to wonder: who the hell has a fantasy football draft on a Tuesday morning after Labor Day? Or if this is Millman's creative pitch to get a guest spot on The League, well, no one tell him the show ended years ago.