The Loop
Global Warming: International Presidents Cup apparel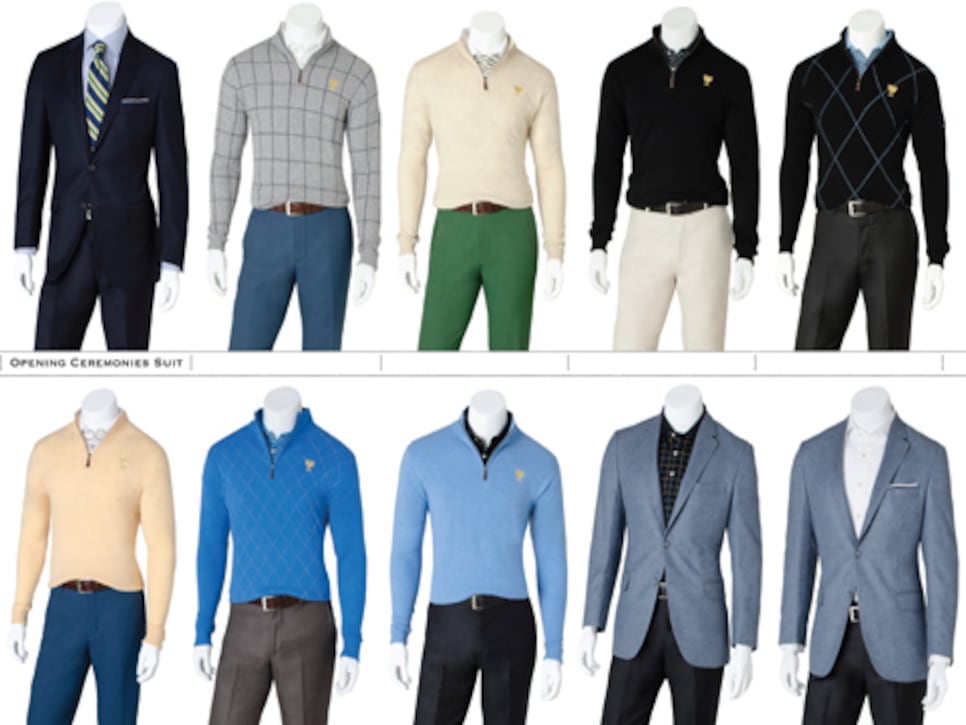 Luxurious: Peter Millar is outfitting the International squad this year.
Presidents cup international captain Nick Price is using Peter Millar as the team's prime supplier, and what a smart choice. The company offers a range of products that are trend-setting and modern. Using super 120s wool and cashmere for sweaters, superfine wools for trousers and imported cotton fabrics for the dress shirts -- all of this spells luxury to me.
The color range is excellent, and I especially love the well-designed outerwear. Additionally, Peter Millar will provide sportswear for the wives and significant others. A nice touch! Make sure you check out the belts. Made of Capetown buffalo with one-of-a-kind buckles, they're being provided by House of Fleming.