The Loop
Presidents Cup runneth over, with rainwater
DUBLIN, Ohio -- Muirfield Village Golf Club here was not cut through a rainforest, contrary to evidence.
For the third straight day, the Presidents Cup has had to endure a weather suspension, and the forecast for Sunday calls for more of the same.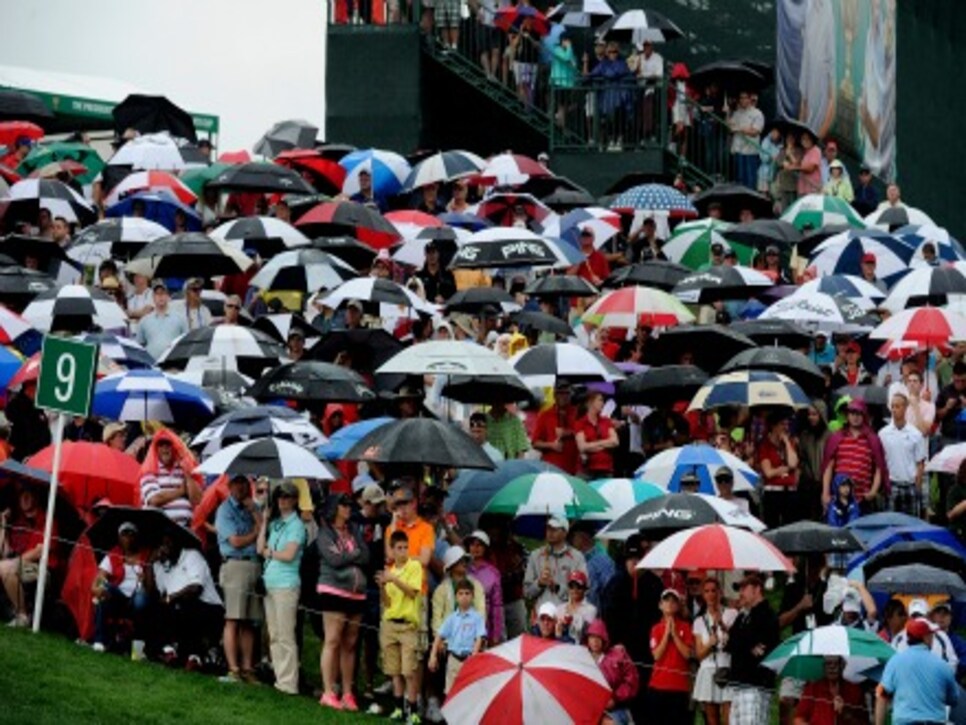 The weather delays are even outpacing those that routinely occur at the Memorial Tournament in early June. Forty rounds in the 38-year history of the tournament have had weather suspensions.
The weather delay on Friday pushed the completion of the second session of matches into Saturday, thus delaying the third session from starting on time. The Friday session had started on schedule, at 1:10 p.m., but because of the late starting time it meant a morning of decent weather was wasted.
"There was no discussion today about playing earlier," tournament director Steve Carman said on Friday night. "We lost some pretty good weather in the morning. However, the forecast was for scattered showers. There was a chance that it wouldn't materialize, and we obviously wanted the golf to be live on television."
The morning four-ball on Saturday, meanwhile, won't conclude at least until well into the afternoon, delaying the start of the second Saturday session, which is likely to be pushed into Sunday. "Monday is a consideration," Carman said, should the event not be completed by sunset on Sunday.