Presidents Cup
Weir, Ogilvy, Choi, Villegas named International assistants for 2022 Presidents Cup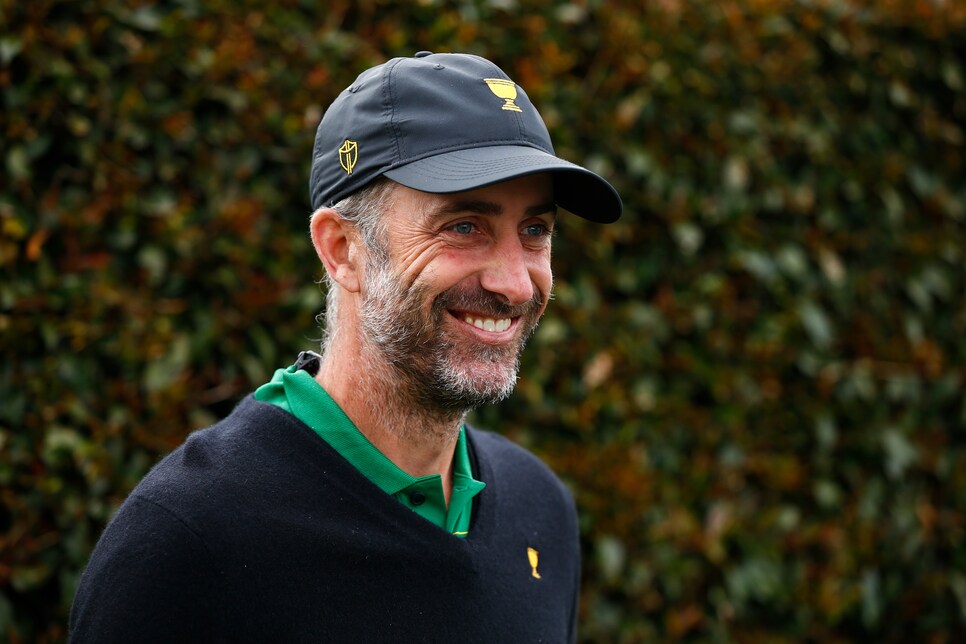 (Photo by Daniel Pockett/Getty Images)
Mike Weir, Geoff Ogilvy, K.J. Choi and Camilo Villegas were named captain's assistants for the 2022 International Presidents Cup team on Tuesday.
This marks the third assistant appointments for Weir, Ogilvy and Choi to the biennial match, while it is a first-time selection for Villegas. The four will join Trevor Immelman, head of the International squad, in trying to defeat the United States for the first time on American soil in the event's history.
Along with his previous stints serving as a vice captain, Weir played in five Presidents Cups and is one of only five International players to accumulate 10 or more points in competition, highlighted by a 3-1-1 record in 2007 that included a Sunday singles victory over Tiger Woods. The former Masters champ is the heavy favorite to be the next Presidents Cup captain when the match visits his homeland of Canada in 2024.
"When I think of highlights in my career that really stand out to me, the Presidents Cup always makes the top of the list," Weir said. "The camaraderie that continues to grow within this team is irreplaceable. We can all sense the momentum that is building, and it's been exciting to see Trevor's incredible dedication and focus on his role. I can't wait to see what tournament week holds for us and to be a part of the 2022 team."
Ogilvy and Choi both made three Presidents Cup appearances each as players. Both have eight career PGA Tour victories—with Ogilvy winning the 2006 U.S. Open and Choi capturing the 2011 Players Championship—and were alongside Immelman as assistants at the 2019 Presidents Cup at Royal Melbourne.
"After getting a glimpse into the future of our team in 2019, I am very excited to return as a captain's assistant in 2022," Ogilvy, who also won the 2008 Australian PGA and 2010 Australian Open, said. "The collection of international players has only had time to improve and that is evident when you look at guys like Cameron Smith, Hideki Matsuyama and Joaquin Niemann, who have had tremendous success on tour in the last year. I can't wait to see what they bring to the table under Trevor's captaincy."
Added Choi: "I look forward to working together as a team to bring unity among our nationalities into a collective representation of the International shield."
Villegas may seem like a surprise pick, making a lone Presidents Cup appearance in his career. However, Immelman asserted developing a well-rounded team was imperative to his plan, and selecting Villegas—to this point the only Colombian player to appear on the International team—will help with the cohesion of the locker room.
"When I got the call from Trevor inviting me on as a captain's assistant for the 2022 Presidents Cup, I was very humbled and excited," Villegas said. "Although it has been over 10 years since I played the event, I still have fond memories that are unforgettable, so joining on the other side as a captain's assistant will be a highlight of my career."
Last week American captain Davis Love III named Zach Johnson and Fred Couples as two of his assistants. Love has the option of adding two more vices to his staff before the competition.
The 2022 Presidents Cup begins Sept. 20 at Quail Hollow Club in Charlotte. The Americans are the defending champs.