News
Presidents Cup 2017: Why we're (sort of, kind of) rooting for the International team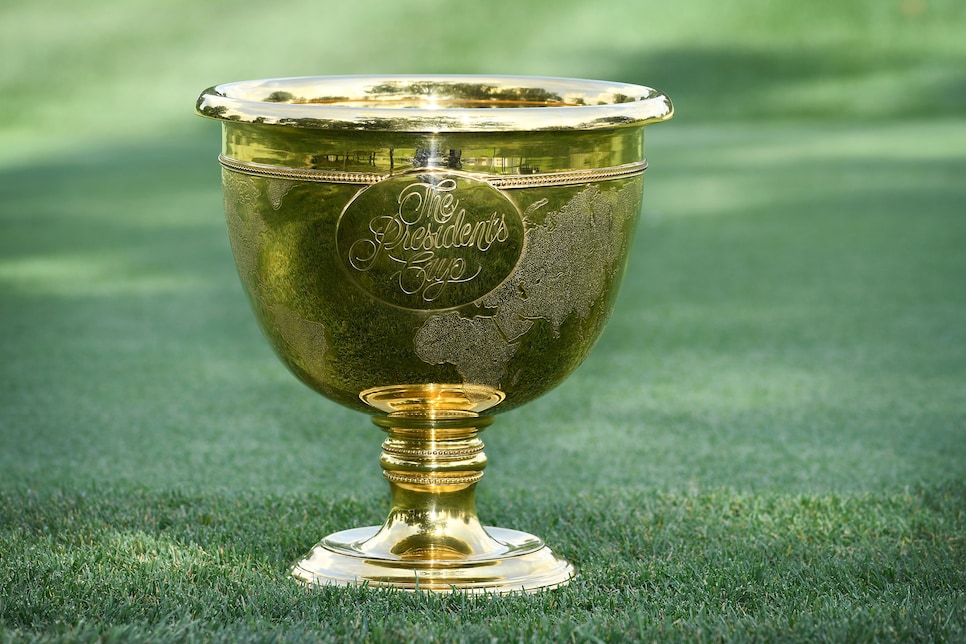 Photo by Stan Batz/PGA Tour
In these acrimonious times in our country, the Presidents Cup would appear to be an opportunity to unite as Americans behind Jordan Spieth, Justin Thomas & Co. this week at Liberty National Golf Club.
The problem is that as much as we love the red, white & blue, we also love golf events that carry some semblance of meaning. And seeing how the U.S. holds a ridiculous 9-1-1 record in this biennial competition against the Rest Of the World, including wins in each of the last six meetings, one wonders if the Presidents Cup might be better served long term by an International Team win.
Blasphemy? Maybe. In this week's Golf Digest Podcast, I'm joined by colleagues Ryan Herrington and Alex Myers to talk about where our allegiances lies, what we can expect out of the polarizing Liberty National, and whether the Internationals -- with or without our support -- actually stand a chance.