The Loop
Presidents Cup 2017: 15 things to do on Sunday at Liberty National -- other than watch golf
JERSEY CITY, N.J. — Do you have Presidents Cup tickets for Sunday? With the U.S. turning this year's event into a total rout, allow us to ask another question: Have you ever heard of StubHub? We kid, we kid, because it's still supposed to be a beautiful day at lovely Liberty National. And besides, there's still plenty of things to do that don't directly involve watching golf. Here's our (hopefully) helpful rundown.
1. Take photos of the NYC skyline and the Statue of Liberty. Did you know Liberty National has great views of these landmarks?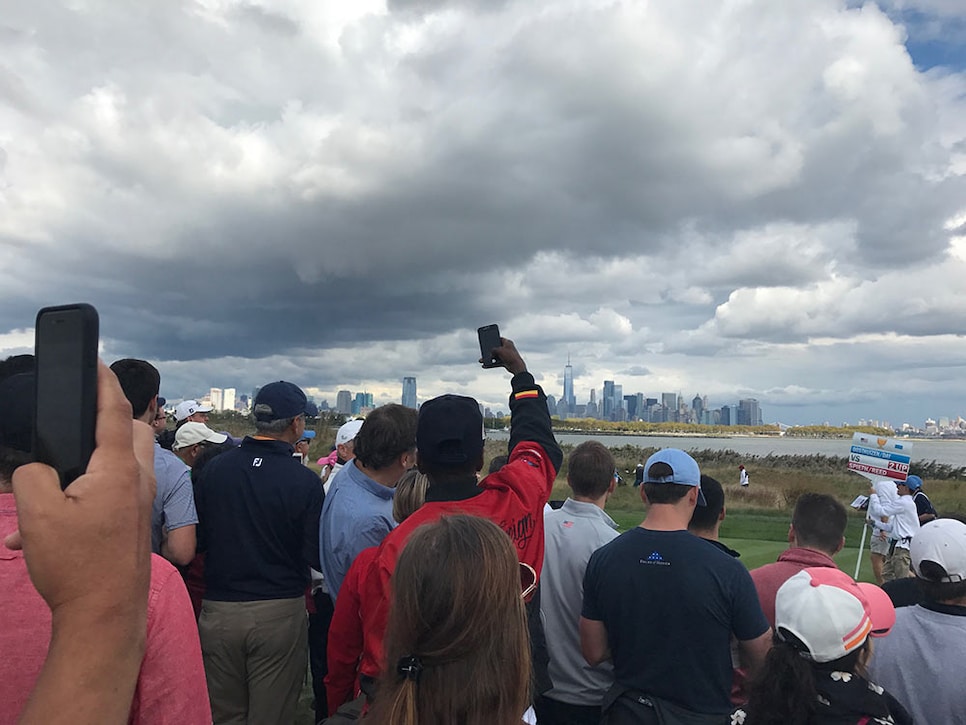 2. Get a photo of yourself with the NYC skyline or the Statue of Liberty in the background.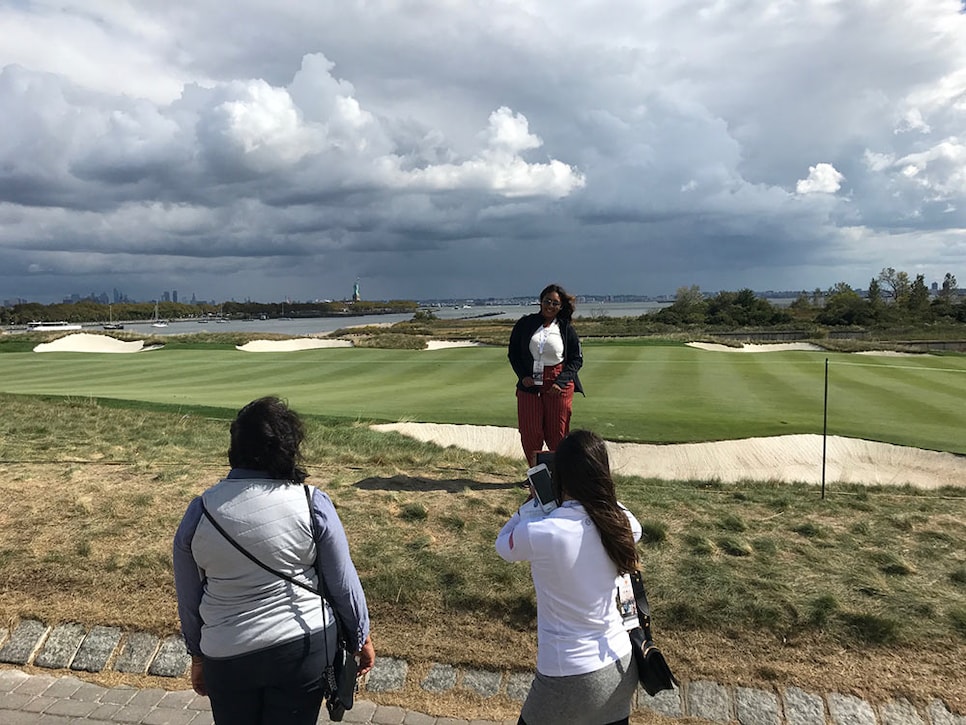 3. Get a photo of yourself with the victorious Team USA and the Presidents Cup! Sort of …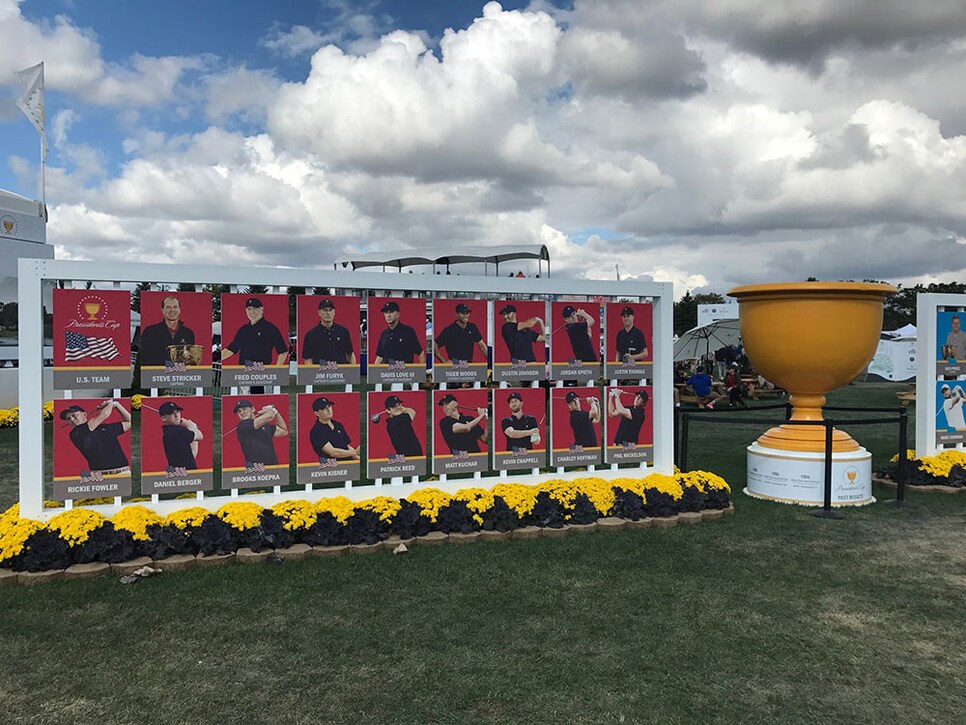 4. Go for a nice walk. If you're not near one of the ongoing matches, there's a lot of pretty real estate to explore. On second thought, there will probably be plenty of room to roam no matter where you go.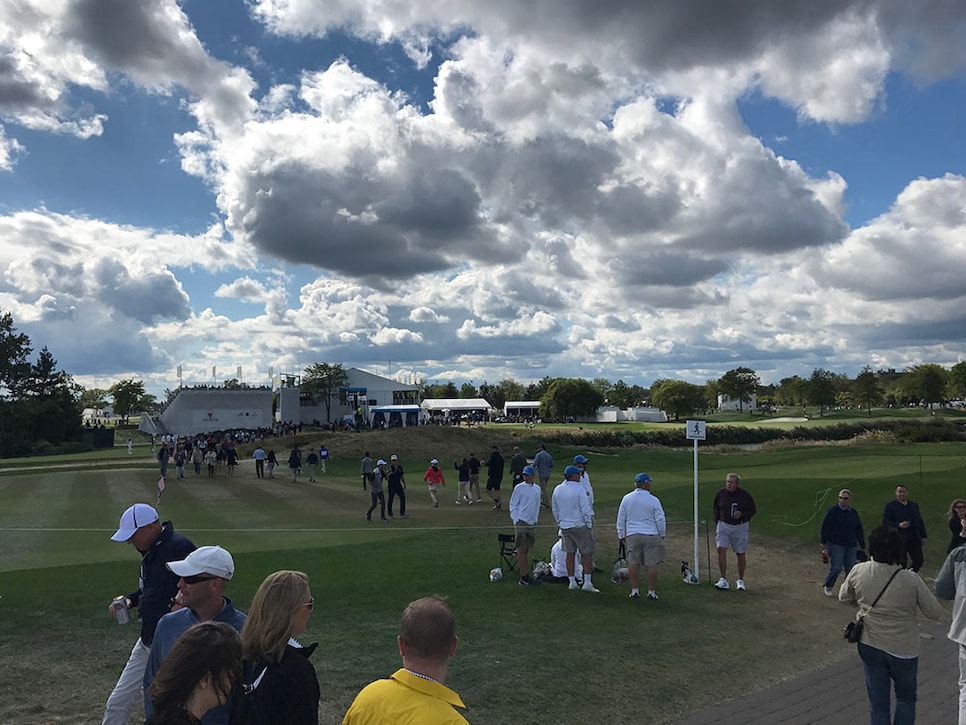 5. Get some grub after all that walking. You deserve it.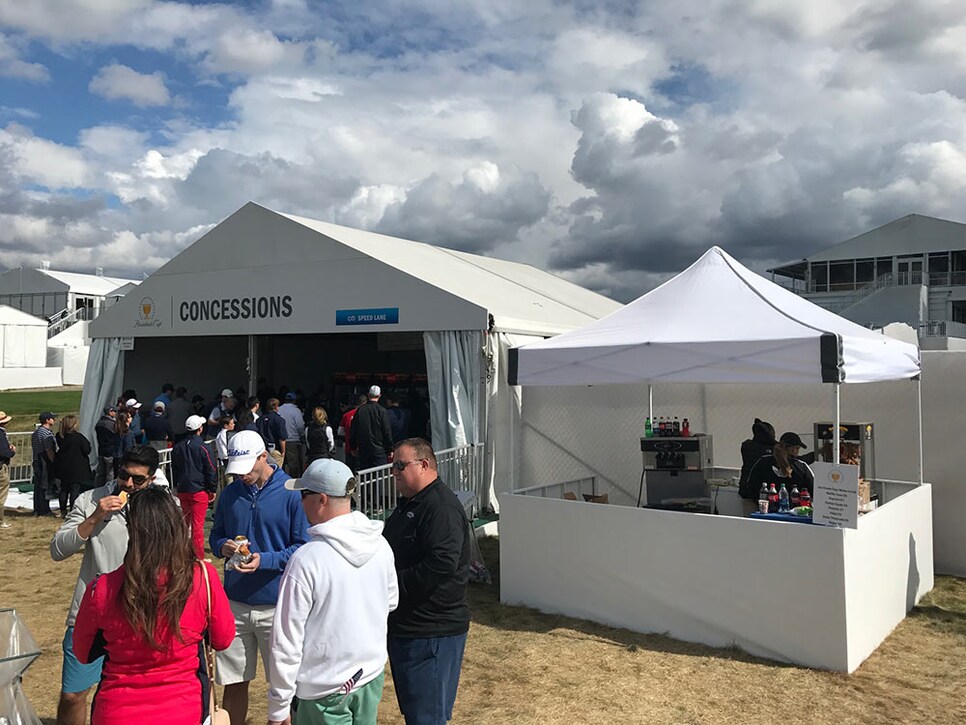 6. And by now you're probably pretty thirsty. So enjoy a beverage. Or two.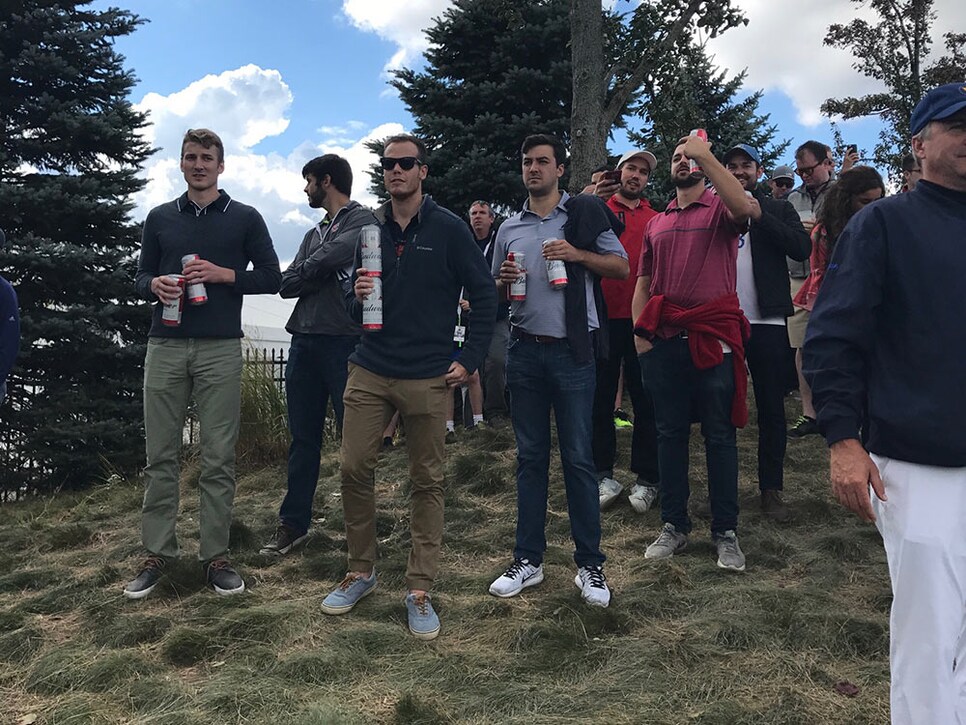 7. After you're properly refueled, take another walk to the Fan Village, where more food and drink await you.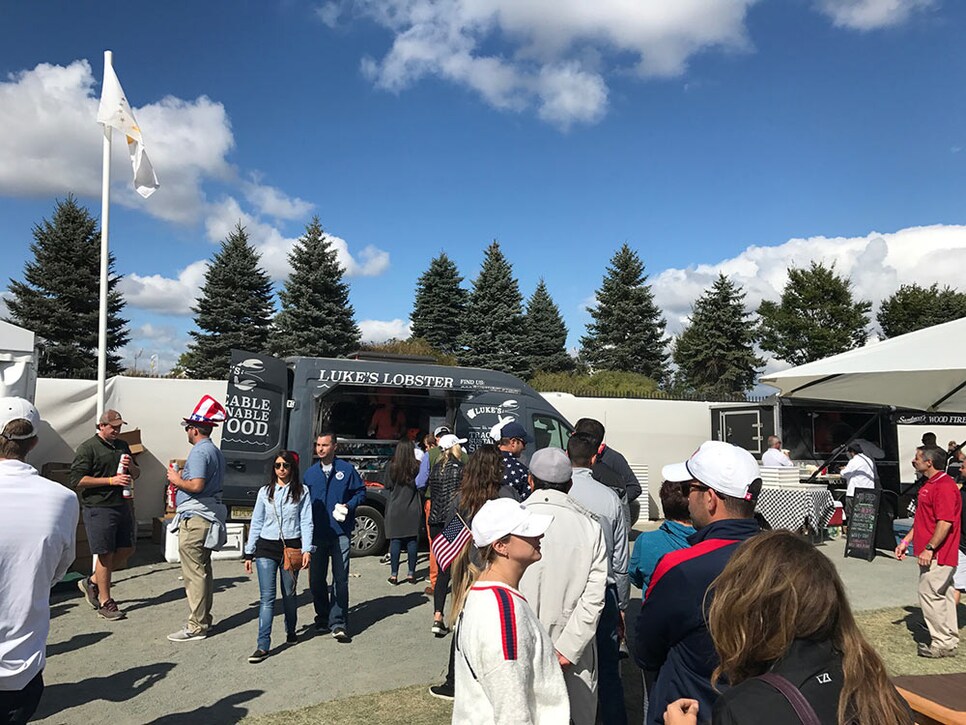 8. And there's also cornhole there. It looked like the American side was even dominating at this.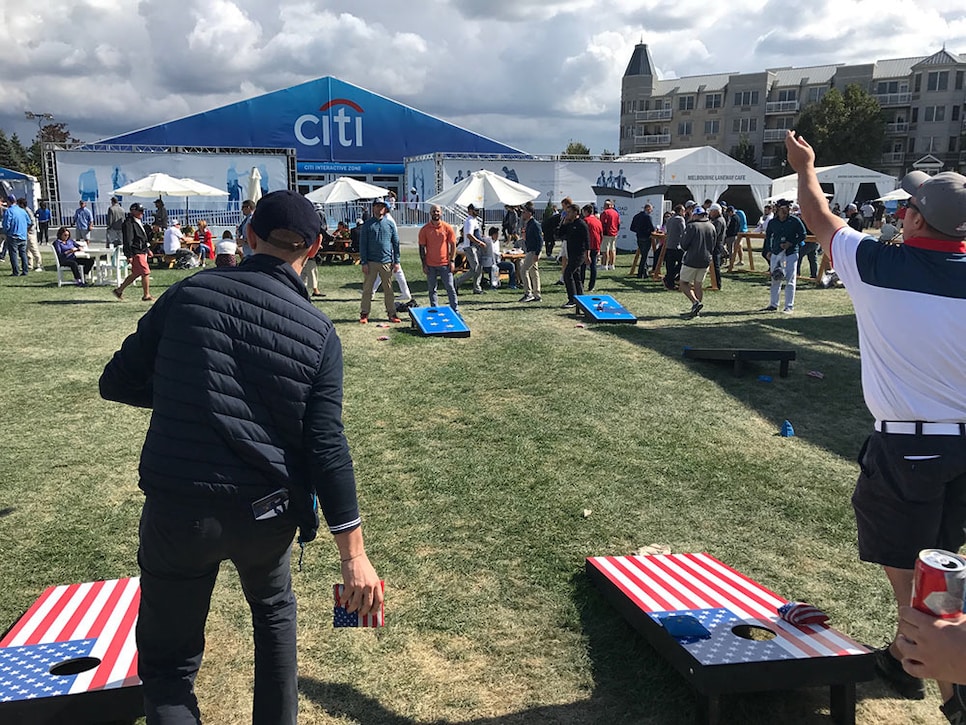 9. Speaking of red, white and blue, show off your patriotic best. Seriously, when else are you going to wear that American flag suit?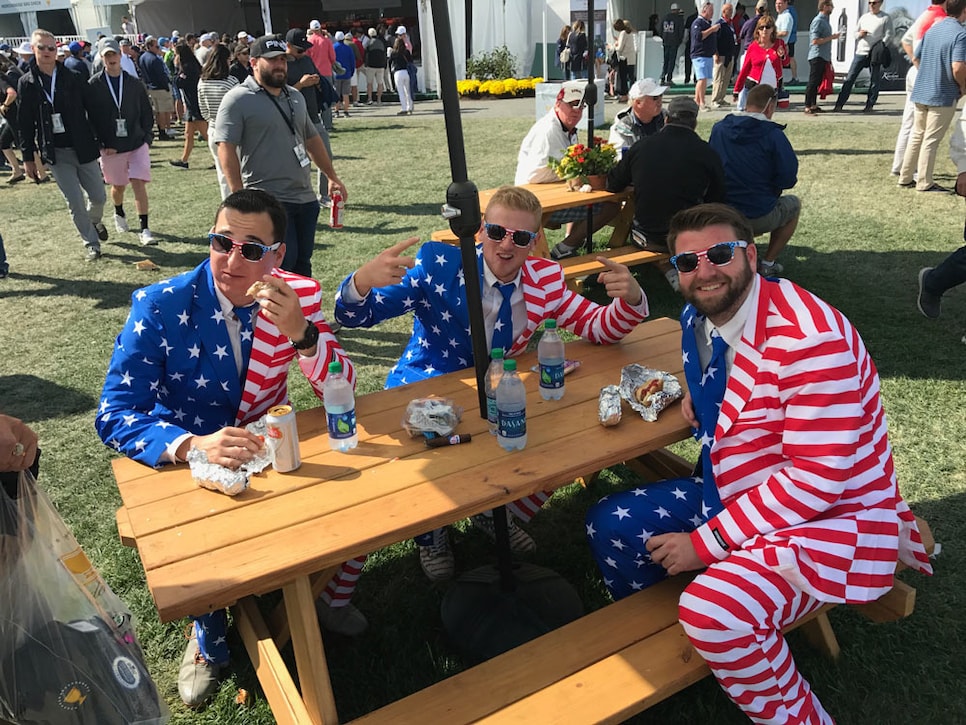 10. And you can always shop for some merch. Christmas is sooner than you think!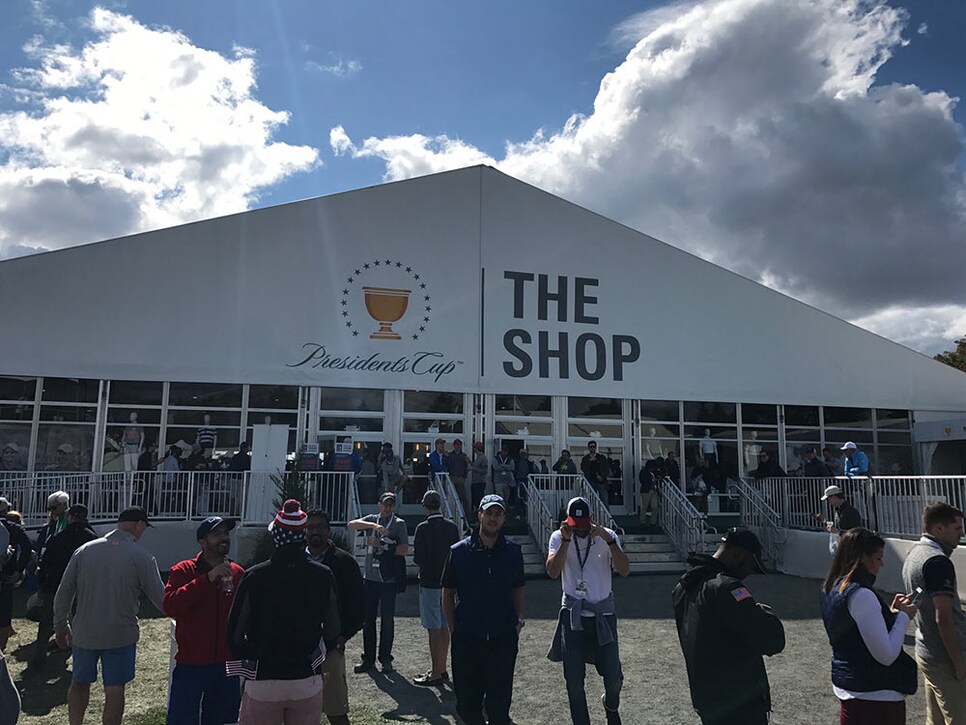 11. Write "WASH ME" on neglected Presidents Cup courtesy cars. Players have been getting around on the ferry this week.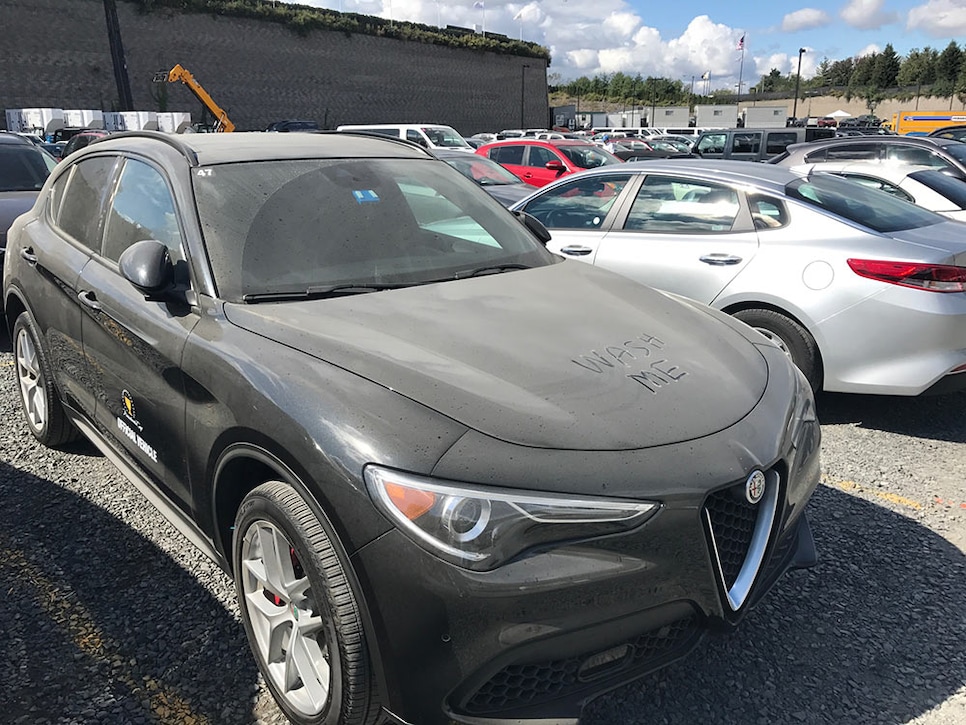 12. And if all that has you tuckered out, take a nap on the grass.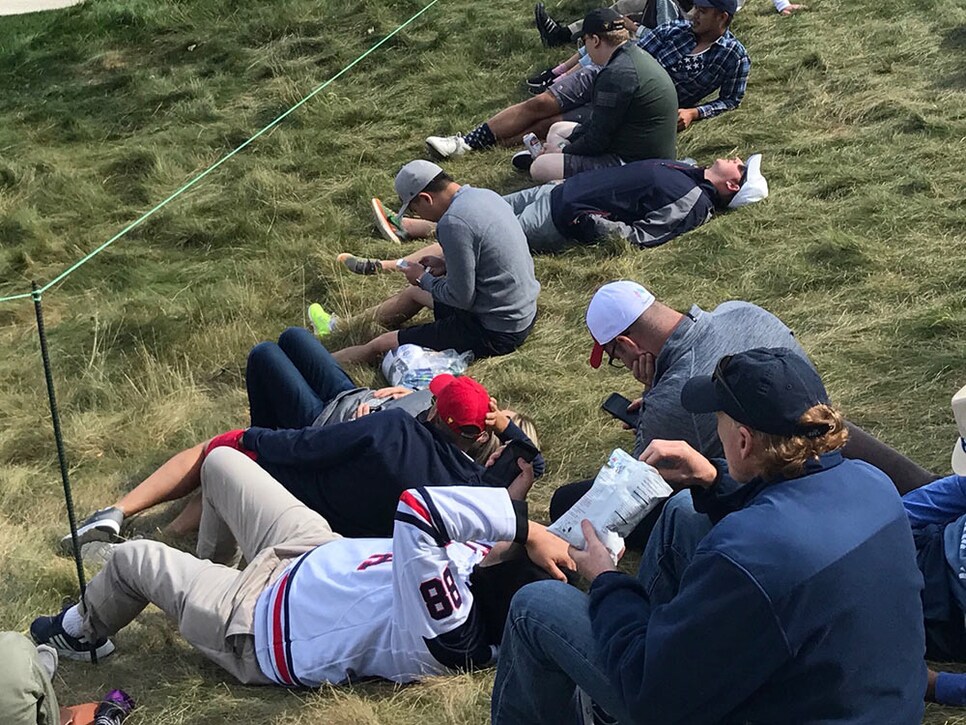 13. Or, take a nap in the fan village.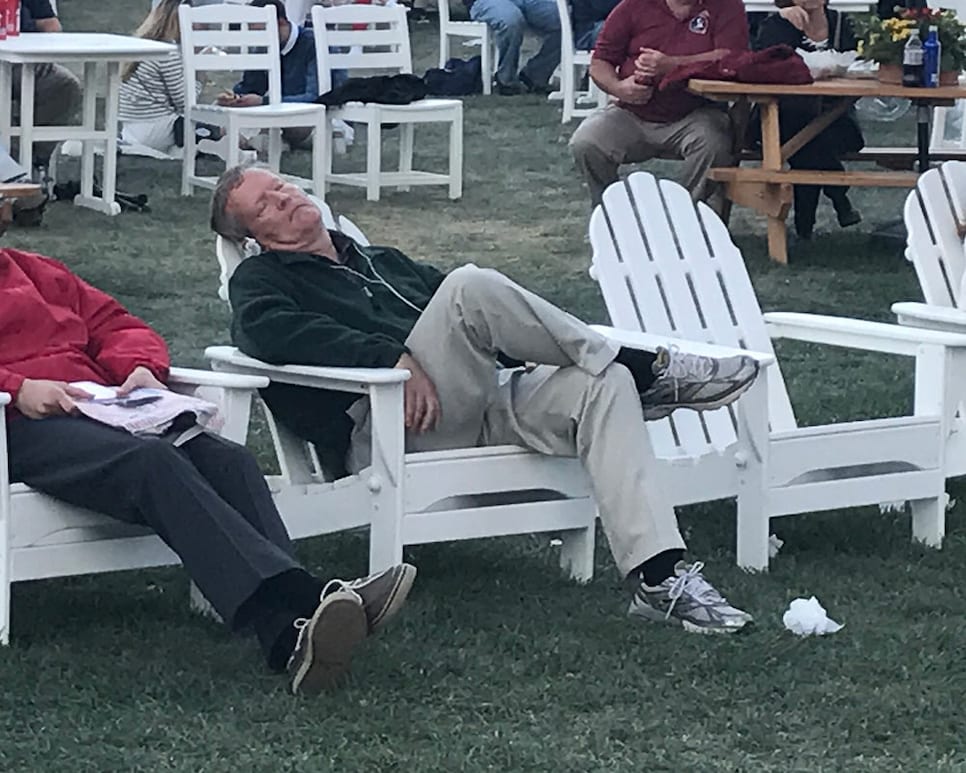 14. You can stalk NBC/Golf Channel's Roger Maltbie. The guy is so fun to be around he even got Nick Price and Adam Scott to laugh in the midst of being blown out.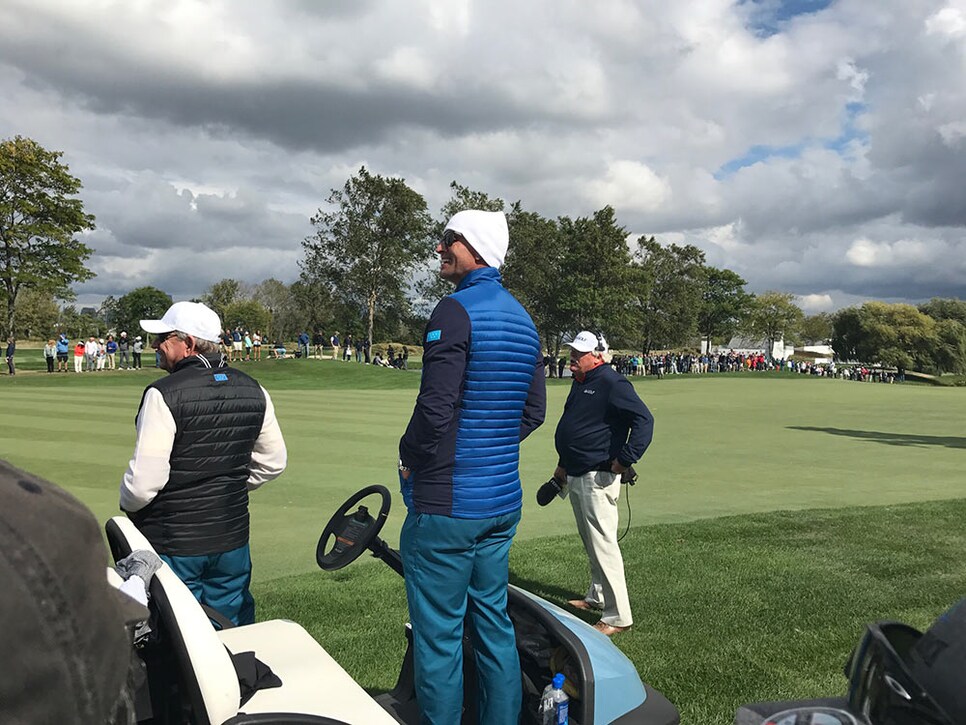 15. And of course, you can stalk Tiger Woods. Hey, who knows when you'll have an opportunity to see the 14-time major champ on a golf course again. Here's Tiger walking: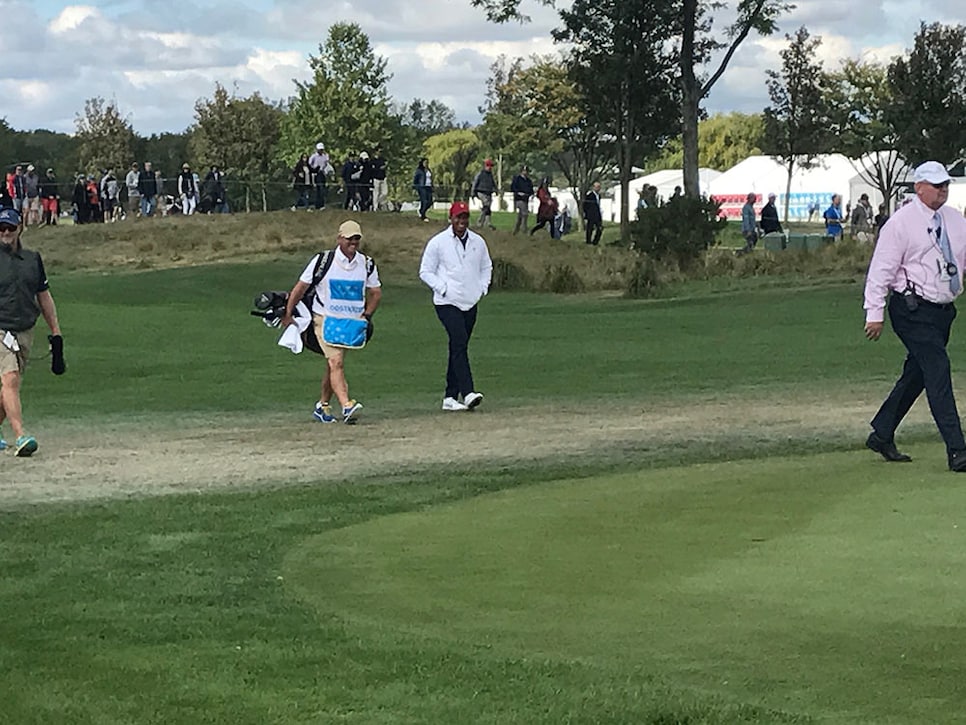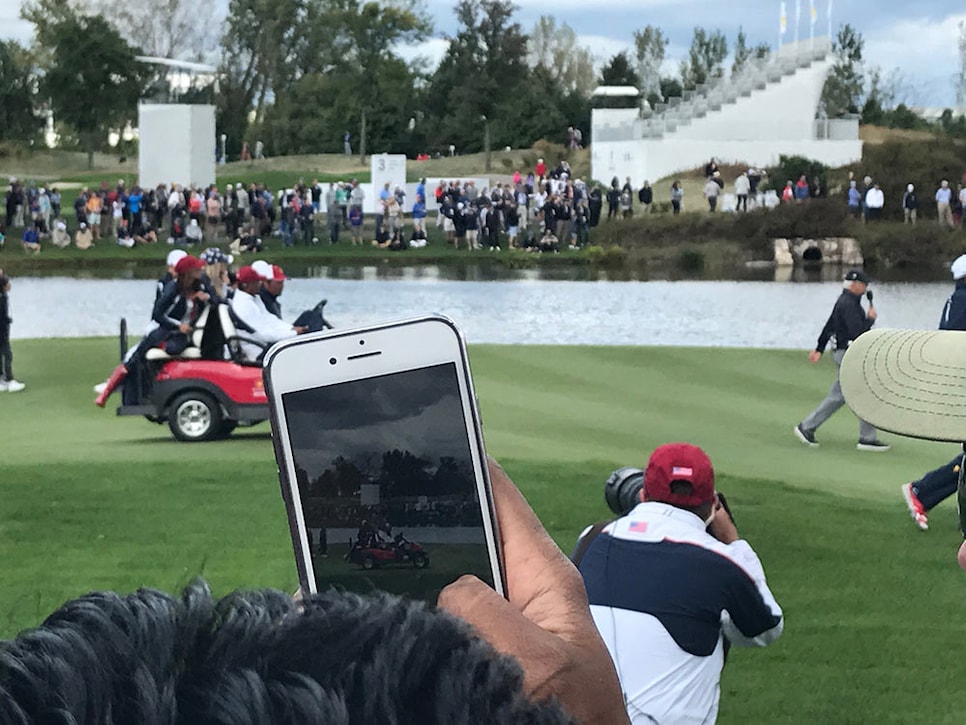 And here's Tiger coming out of a port-a-potty: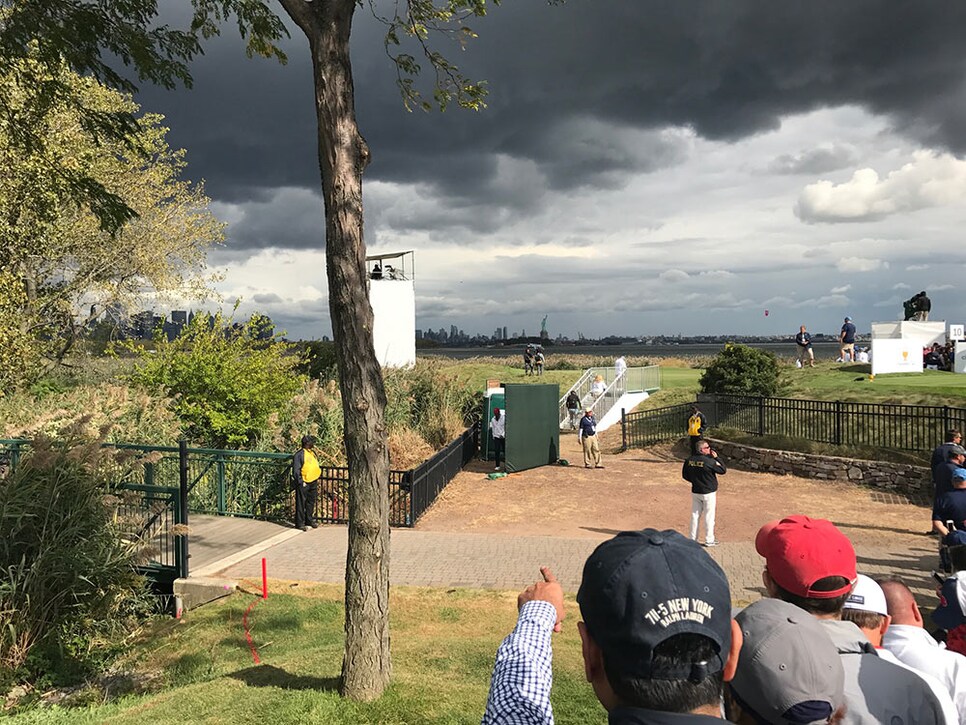 OK, maybe that's a little too much stalking.