The Loop
President Obama logs 300th golf round in office, finally reveals "classified" handicap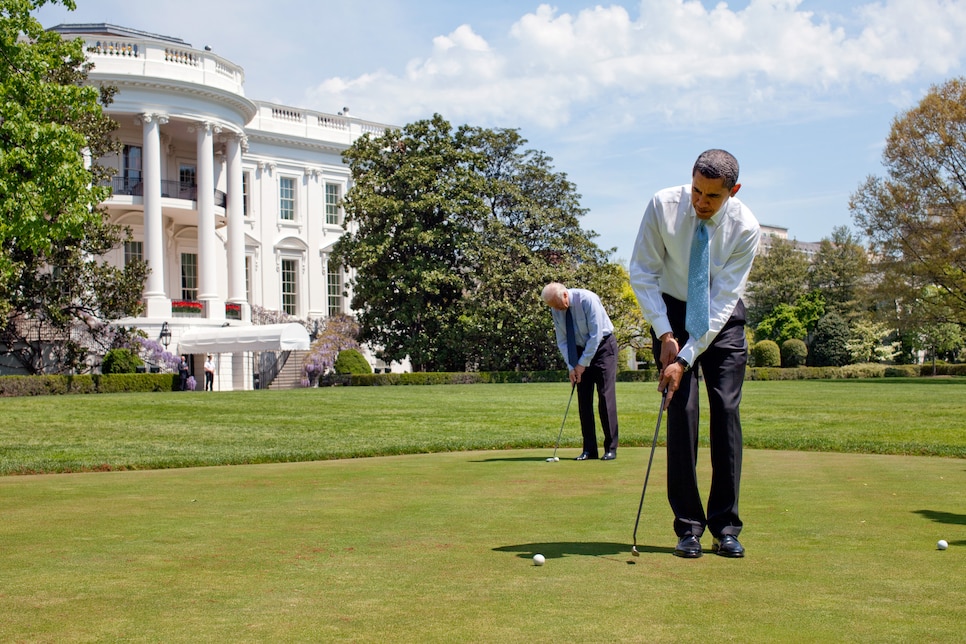 Official White House Photo by Pete Souza
One of the most restricted pieces of information in American culture has finally been revealed. Not the truth behind Area 51 or the USS Maine, but something much, much more substantial: President Barack Obama's golf handicap.
After keeping his handicap a secret for years -- when a reporter once asked what he shot at TPC Sawgrass, he replied "classified" -- Obama disclosed to Golf Channel's David Feherty his number.
"I'm an honest 13," Obama said. "I think my irons are good, my drive is straight but unimpressive in length, and my putting's decent, chipping is OK. My sand game is terrible."
The President of the United States also logged his 300th round in office over the weekend, according to CBS White House correspondent Mark Knoller. President Obama, on vacation in Martha's Vineyard, played with basketball star Chris Paul on Sunday, and was set to play on Monday with NBA MVP Steph Curry and his father, Dell.
While 300 rounds might seem excessive, it's nothing compared to his presidential predecessors: Dwight Eisenhower logged 800 rounds in Washington, with Woodrow Wilson allegedly playing over 1,000 rounds during his term.