The Loop
President Obama crashes couple's golf course wedding, because he can
President Obama's critics love to note how much time he spends playing golf when he should be running the country. Now comes word that the president is also crashing weddings on the course? Where does it end?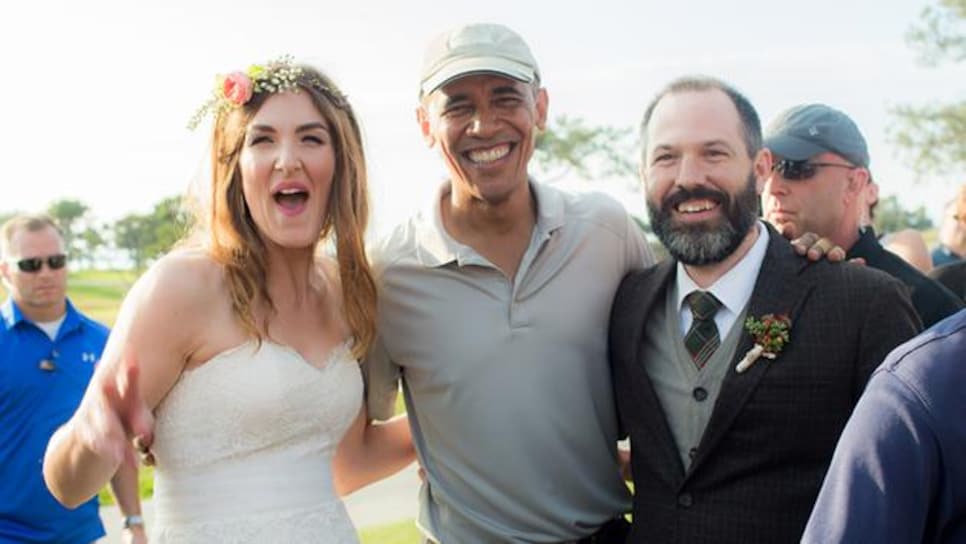 OK, in fairness, Obama's wedding crash was fairly innocuous, which is to say there was no sneaking a swig of champagne or stealing off with a bridesmaid. According to San Diego-based KGTV, Obama was at Torrey Pines the day of Stephanie and Brian Youngren's wedding at the La Jolla lodge. By Stephanie's telling, the couple was confined to inside when Obama was putting out on 18, but she made sure she stood close to the glass so Obama could see her. When she saw the president greet a number of wedding guests, the couple bolted down to greet him as well.
The President graciously wished the couple good luck and posed for a few photos.
"And he saw my foot on the train of the wedding dress and he says 'oops can't put your foot on the wedding dress there.' Little piece of advice, pretty funny," Brian told KGTV.