The Loop
President George H.W. Bush's golf gear up for auction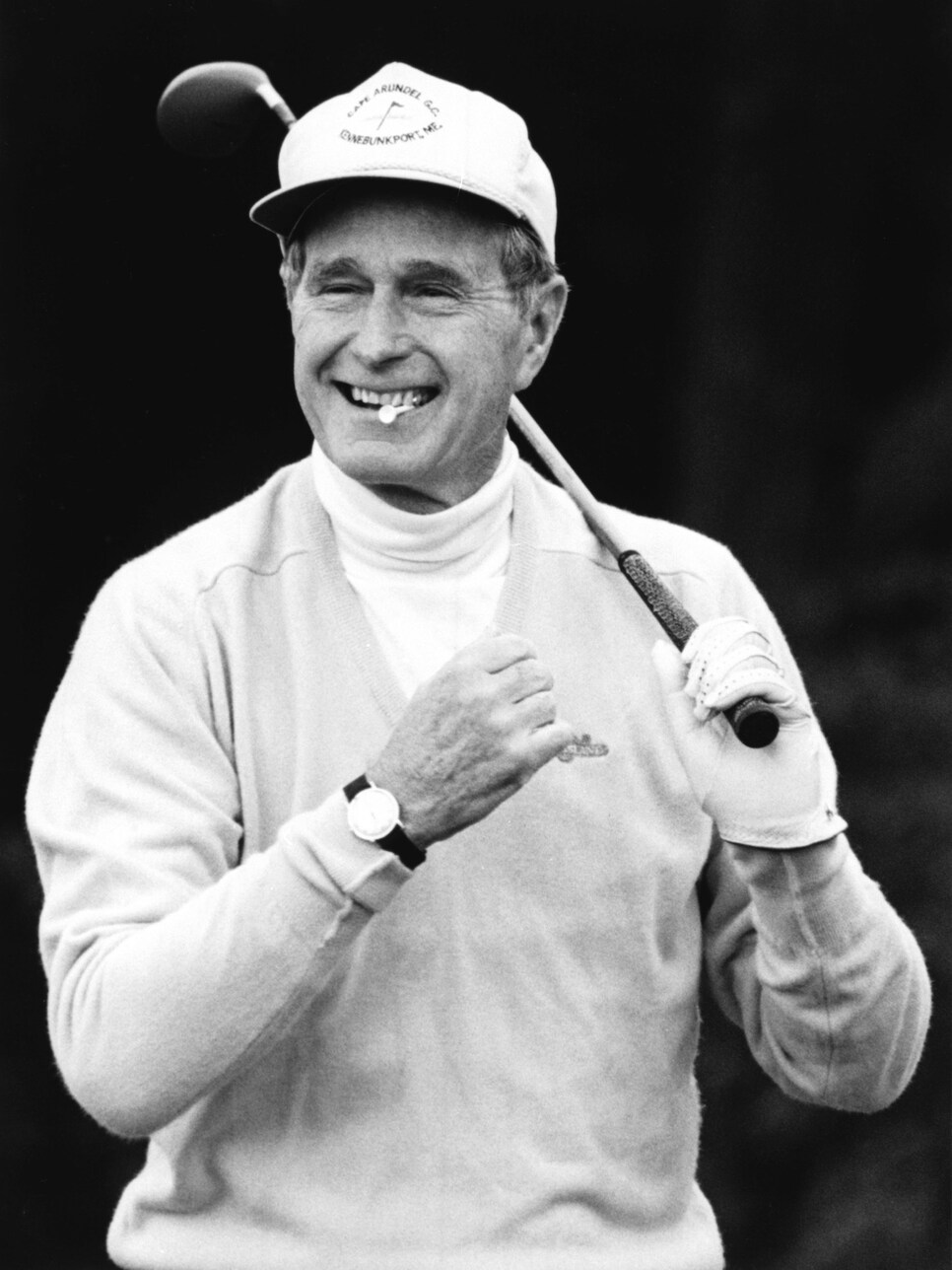 A collection of golf equipment that belonged to former President George H.W. Bush will be auctioned by Boston-based RR Auction this month. The set includes a golf bag, putter, shoes and golf balls, used as a member at the Cape Arundel Golf Club in Kennebunkport, Maine.
Bush originally gave these items to one of the workers at Cape Arundel who frequently assisted the Bush family with their golf equipment, and once played a round with the former president. Included in the auction is a copy of the scorecard from his round with "Pres. G. Bush," dated July 16, 2003, which was signed by the president as well as Brad Faxon, who also played.
Here are some of the photos of what's included.
One of the highlights is Bush's Titleist Scotty Cameron 'Big Sur' putter (measuring 47 inches long) with "George Bush" engraved on the face:


Also included in the collection is Bush's Callaway Big Bertha golf bag, with a Cape Arundel Golf Club membership tag, engraved, "President George H. W. Bush, Member."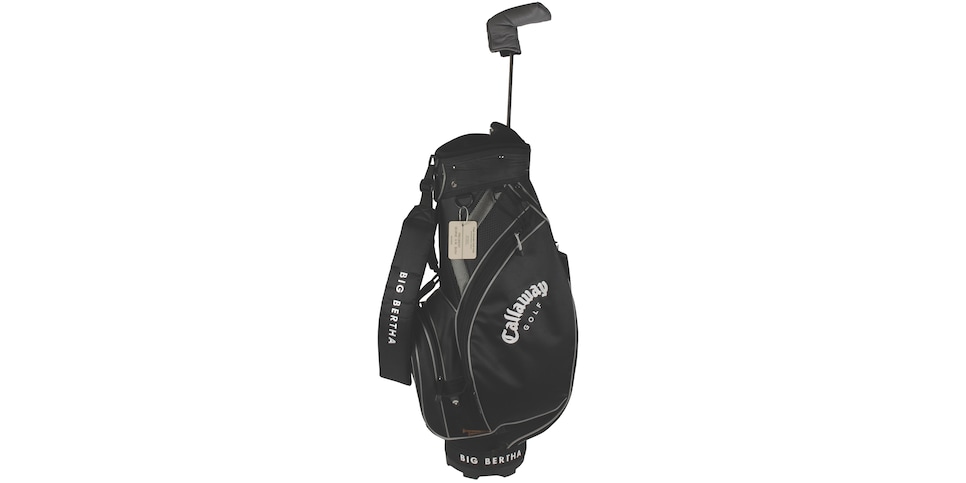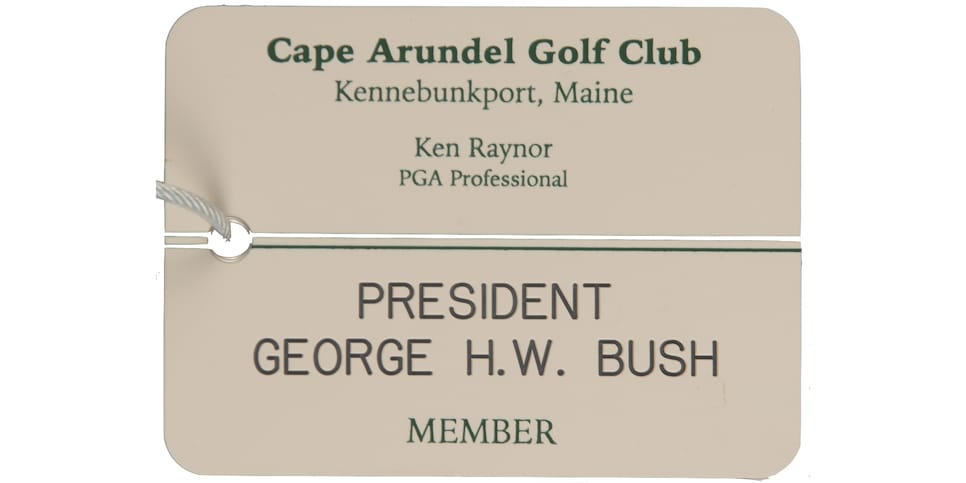 Bush's well-worn size 11 Nike Air golf shoes are also on the auction block: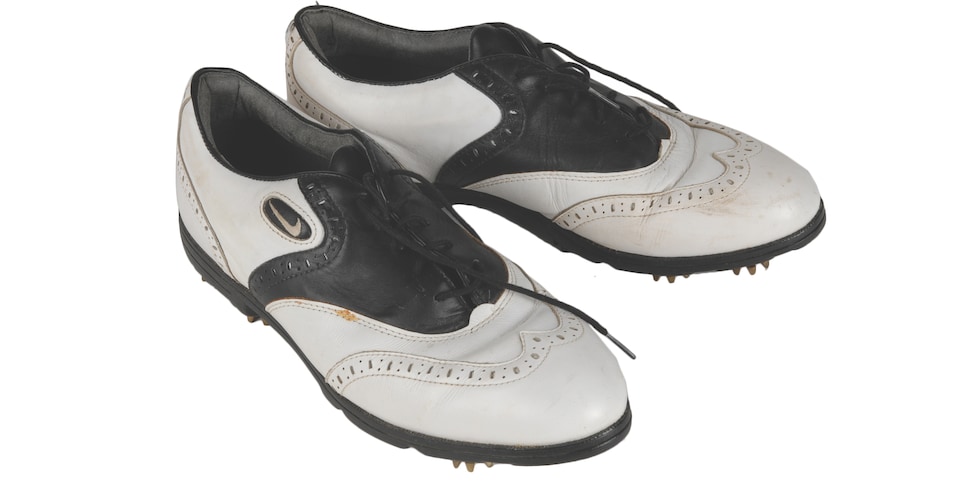 And four of the president's personalized golf balls featuring his facsimile signature and the presidential seal, and several Cape Arundel GC golf balls: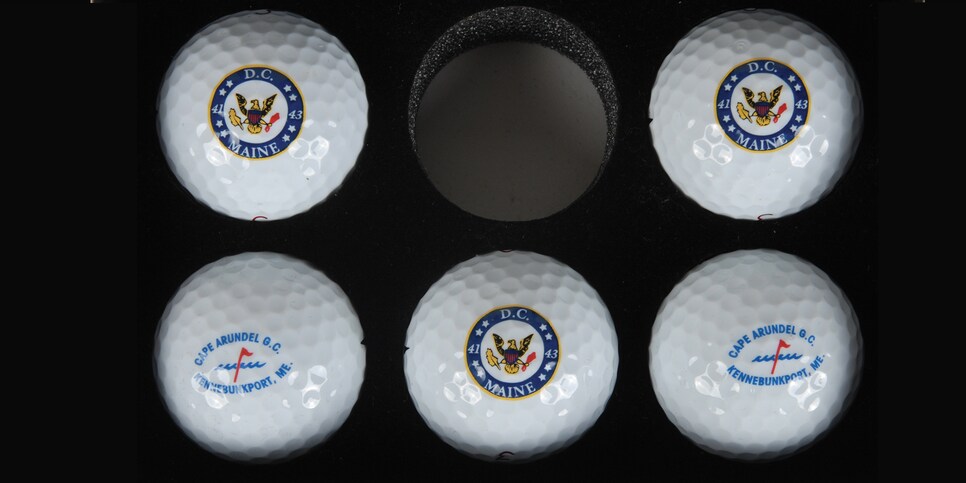 A Cape Arundel GC scorecard, dated July 16, 2003, signed by George H.W. Bush and playing partner, Brad Faxon (who shot a 64):