The President's new putter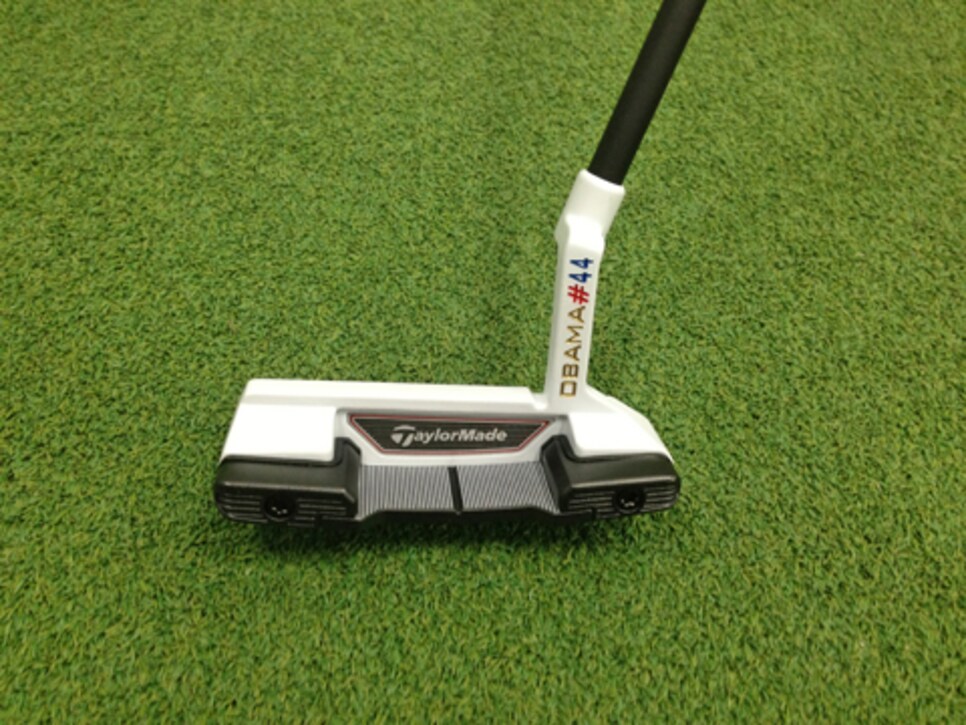 New deal: One of three putters made for Obama.
When Scott Gardner saw recent photos of President Obama using a TaylorMade Ghost Manta putter, his first thought wasn't, "What'd he shoot?" It was more like, "No. 44 needs an upgrade." The president's putter, which Gardner built in 2012, is a face- balanced, 36-inch model that has a standard double-bend hosel and a standard 58-gram grip. This time, TaylorMade Golf's supervisor of tour putter operations made three counterbalanced options, all 37 inches and with heavier, 130-gram grips: a toe-balanced Spider Blade (pictured), designed to help the president release it through the stroke; a face-balanced Spider Mallet, similar to the model he uses; and a Daddy Long Legs, the heaviest, most stable option for more forgiveness. The putters were shipped to Gene Mulak, head professional at Vineyard Golf Club, who will pass them along to Obama.