The Loop
Powerful backers are giving the idea of a U.S. Caddie Open some legs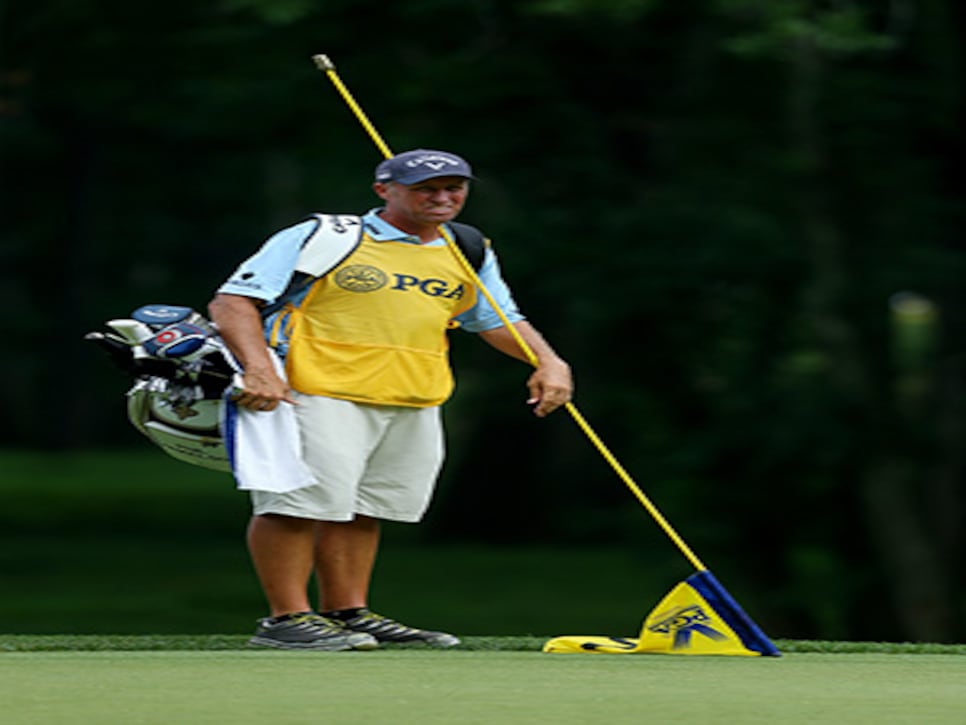 "After I lost my job at Dick's, I was figuring out what to do," Corson said. "Talking to Kurt, we decided, let's focus on a tournament for caddies."
Not just a small-time event for caddies. The U.S. Caddie Open will have local and sectional qualifying, followed by a 36-hole championship on Thanksgiving weekend in 2015.
As a member of the Tri-State Section, Corson made his first call to another Western Pennsylvania professional, Bob Ford at Oakmont CC. They set up a meeting Oct. 15, before Ford headed south to his winter job at Seminole GC. Oakmont and Seminole have caddie programs, and Ford had been Corson's mentor, so he was all in. "[Corson] said this meeting could last three to five minutes or it could last forever," Ford said last Saturday. "In three to five minutes I knew he was on to something, I said, 'This is really cool.' "
So cool that it has attracted an advisory board that includes USGA executive director Mike Davis, Western Golf Association CEO John Kaczkowski, two prominent golf CEOs in Ed Stack (Dick's) and Mark King (Adidas Group North America), plus the last two presidents at Seminole, Tim Neher and Jimmy Dunne, and Shinnecock Hills head professional Jack Druga.
Corson is executive director of the United States Caddie Association. Seifert is the CEO. To be determined are the qualifying sites and a venue for the final. There have been talks with Florida's Streamsong Resort and PGA National, both of which have caddie programs. Golf Channel has also been pitched about televising the event.
While the contestants would be vetted based on how many loops they do per season, there is also a provision for 10 tour caddies to get exemptions into the final, leaving open the possibility of recognizable names being part of the competition. Phil Mickelson's respected caddie, Jim (Bones) Mackay, has also expressed his support to the advisory board.
"The idea of an Open gets everyone's attention, and you use that to wake people back up to caddieing," Seifert said. "I grew up caddieing in the '80s, and that style of junior caddie program has gone away."
Neher and Dunne, both Augusta National members, remember the life lessons they learned carrying bags in Boston and on Long Island. Druga started caddieing at 14 and at 18 won "Caddie of the Year" honors while looping at Oakmont in 1977. Like Seifert, who worked at Shinnecock for nine years, everybody behind this tournament believes caddieing is a way to grow the game.
"If you look back on what put the game on its roll, I would say it came out of the caddie yard," Neher said. "That's where we all learned about the game, learned about ourselves, learned about the people around us."
The next advisory board meeting is Dec. 12. The big question: Can this start-up project be pulled off in a year? As Stack, who has promised some financial assistance, told me, "I think the guys who are involved in it are guys who know how to get things done."