News
Power-pairing Thompson and Kerr out first for U.S. in Solheim Cup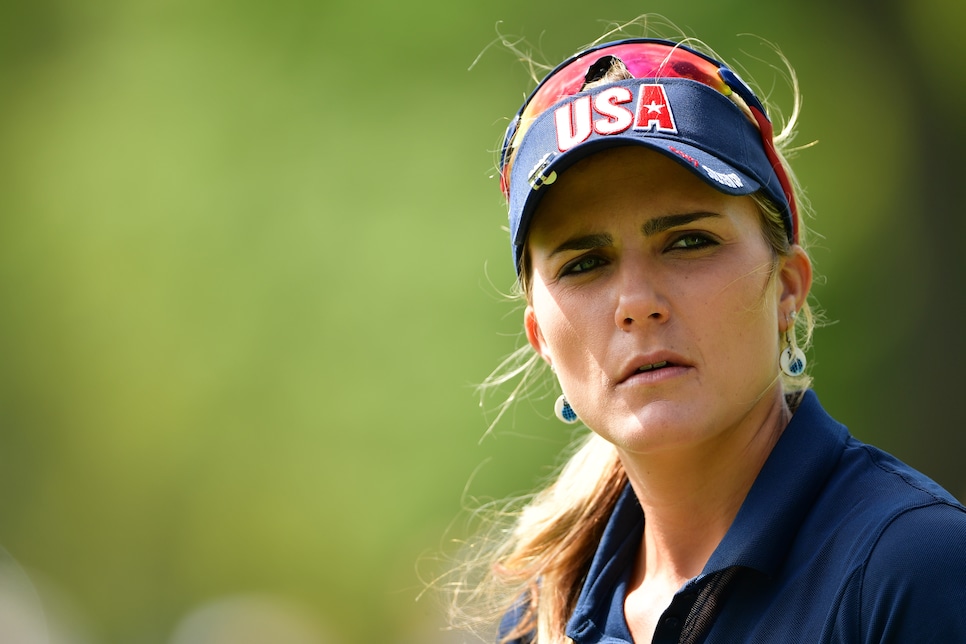 DES MOINES, Iowa -- The pairings for the first matches of the 2017 Solheim Cup have been announced. After falling to Europe in 2011 and 2013, the Americans won in 2015. Here at Des Moines Golf Club, the number of USA chants that have been echoing through the grandstands during the practice rounds are a constant reminder that the Americans are defending on home soil. Both teams have rookies on their rosters, but the first tee shot, historically a loud, energetic and intense moment, will be handled by Solheim Cup veterans for both teams.
FRIDAY MORNING FOURSOMES (EDT)
8:10 a.m.: Cristie Kerr/Lexi Thompson (U.S.) vs. Mel Reid/Charley Hull (Europe)
8:22 a.m.: Danielle Kang/Lizette Salas (U.S.) vs. Carlota Ciganda/Caroline Masson (Europe)
8:34 a.m.: Paula Creamer/Austin Ernst (U.S.) vs Anna Nordqvist/Georgia Hall (Europe)
8:46 a.m.: Stacy Lewis/Gerina Piller (U.S.) vs. Karine Icher/Catriona Matthew (Europe)
The Kerr-Thompson pairing is very strong. Kerr is playing in her ninth Solheim Cup, and has been having an impressive and consistent season. She has a win along with five other top-five finishes in LPGA events this season. Thompson, who is playing in her third Solheim Cup, has also won this season and is currently ranked No. 2 in the world.
Though the 2017 resumes of Hull and Reid don't match the feats of Thompson and Kerr, the two are good at the Solheim Cup. This is Hull's third time playing, and her record is 6-2-0. This is also Reid's third Solheim Cup appearance. She's gone 4-3-1 in the last two.
If Hull and Reid were to win, it would certainly be considered an upset. But while good results in stroke play are important and can instill confidence, there's no way to calculate how that's going to translate into match play.
The U.S. and Europe split the Friday morning foursomes 2-2 in 2015 and 2011. Europe won the session 3-1 in 2013.