The Loop
Pound for pound, who are the longest drivers on the PGA Tour?
Check out this chart, which ranks tour players by dividing their average distance off the tee by their weight to produce a yard per pound measurement: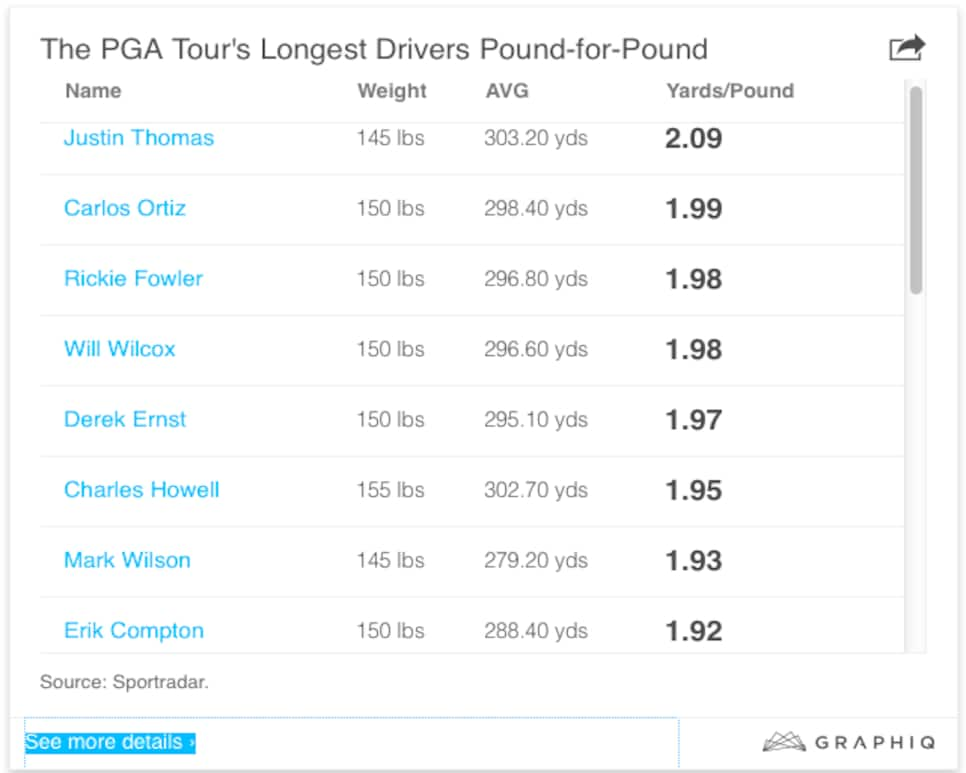 As you can see, the 145-pound Justin Thomas -- with his 303.2 yards average off the tee -- checks in first at 2.09 yards per pound. Impressive.
Only two players from the strokes gained/driving top-10 list are in the top 20 of the pound-for-pound rank. Rory McIlroy (1.90 yards per pound) is No. 11 and Charl Schwartzel is No. 14 (1.88 yards per pound). In other words, some of the smaller guys can crush it, but overall, the biggest hitters like Dustin Johnson (6' 4", 190) and Bubba Watson (6' 3", 180) are, well, bigger.
So the next time you scoff at Mark Wilson's 279-yard average off the tee, cut him some slack. At 5' 8", 145 pounds, he's pound for pound the seventh-longest hitter on tour, which kind of makes him a beast. (We've got your back, Mark!)