The Loop
Potentially having to play 36 holes in a day doesn't bother Martin Kaymer. In fact, plays to his advantage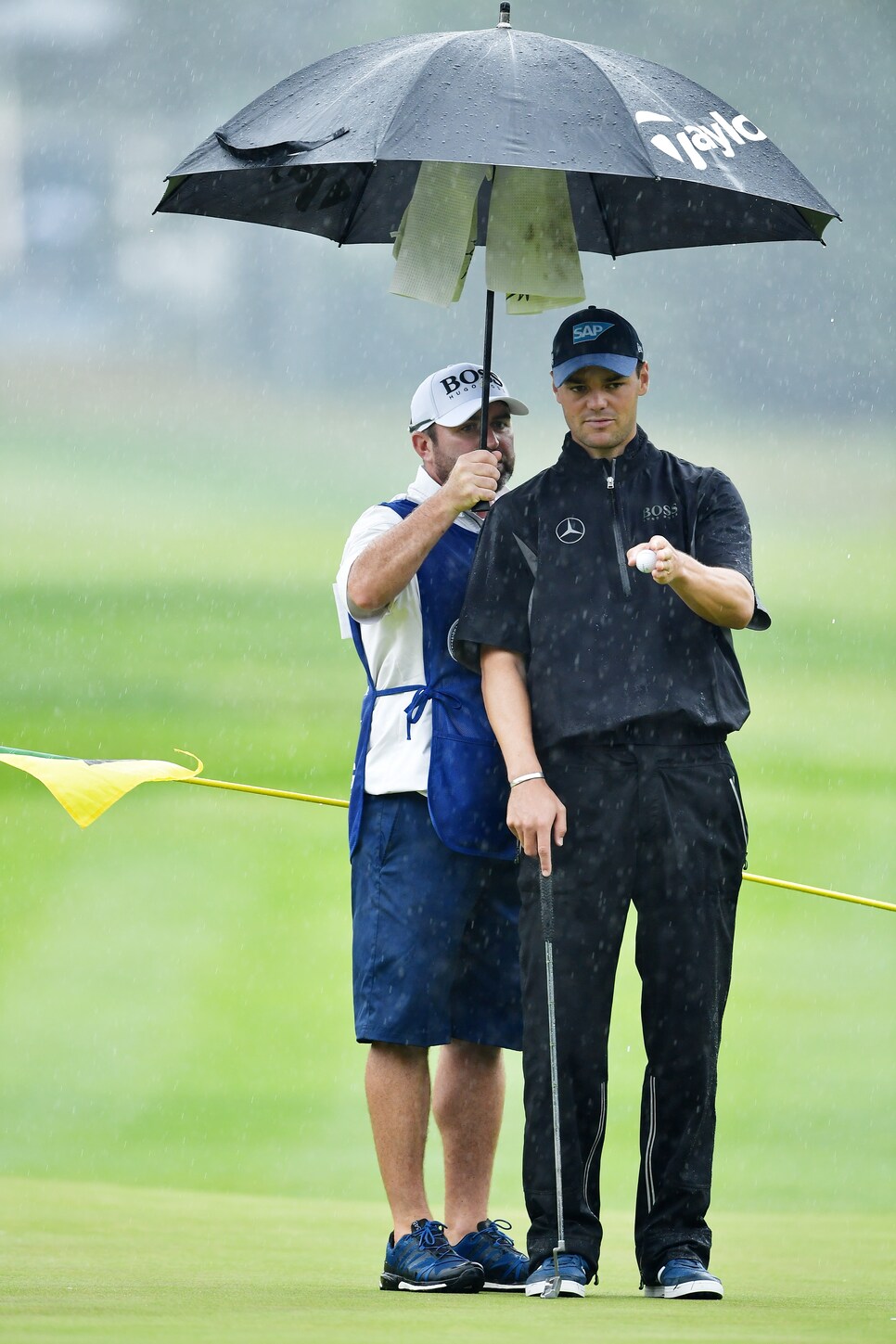 SPRINGFIELD, N.J. -- Saturday was an odd day at the PGA Championship, with a prolonged rain delay leaving everyone in a brutal will-they-or-won't-they limbo for four hours. Once the call was finally made around 6 PM EST, it became official that the leaders wouldn't hit a golf ball on Saturday. That means they will need to make up for lost time. To have the tournament end on time, the leaders would have to play 36 on Sunday.
For a lot of players, the change in schedule is annoying, and understandably so. It's tough to stay mentally with it when you're getting pulled off the course or not teeing off at all. It's also annoying to have to wake up for earlier tee times than originally anticipated, and playing 36 holes is just plain tiring.
But Martin Kaymer, who won the PGA Championship in 2010 and currently stands tied for 6th at five under, isn't complaining.
"I don't know how the weather is going to be tomorrow. Maybe, probably, going to be the same," Kaymer said. "An ideal case, we're going to play 36 holes tomorrow, which I don't mind. It's going to be good for the guys who are fairly fit."
Kaymer, of course, is included in the "guys who are fairly fit." You see him walking around and it takes about two seconds to realize he's no stranger to the gym.
There's a reason we're seeing more and more guys working out and generally looking fitter: Being athletic and fit makes you better. And it's going to help even more if you're playing double the amount of tournament holes in a day that you're used to.
Watch Golf Digest Videos: