The Loop
Positive vibe expected at PGA Merchandise Show
For the past half decade the PGA Merchandise Show has remained the largest business gathering in the golf industry but attendees used the gathering more to embrace in a group hug, spending time mostly to talk about the challenges presented by the poor and then somewhat sluggish economy.
Expect a different vibe when the 61st annual show begins Jan. 22 at the Orange County Convention Center in Orlando--one of an industry that is not only regaining its footing, but one ready to move forward.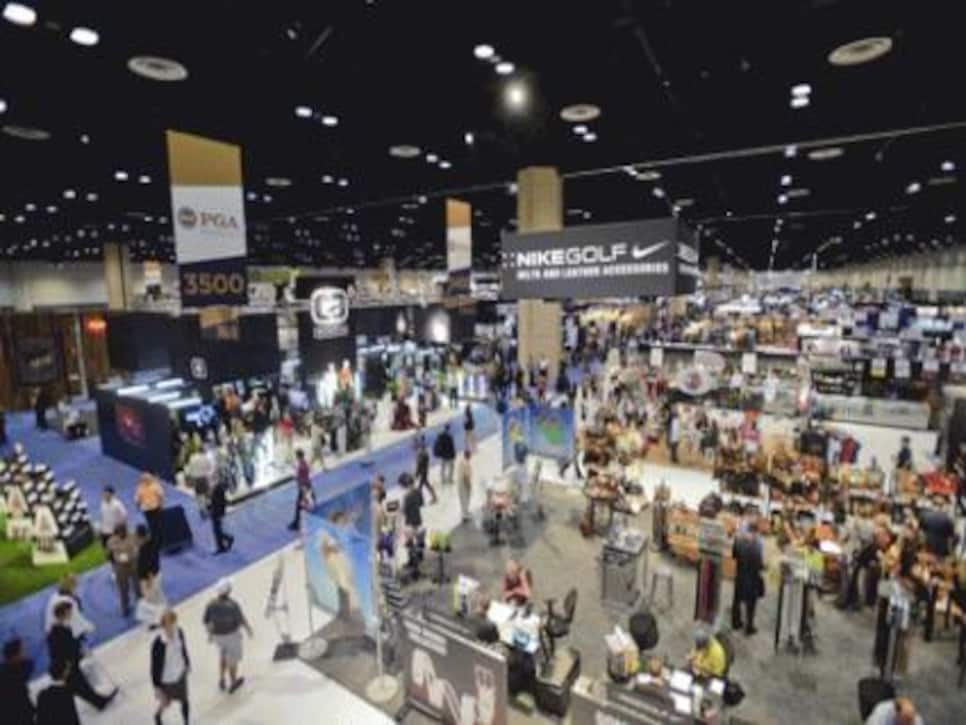 Numbers-wise the show will be up in square footage of exhibit space (with more than 1,000 exhibitors). Attendees from all 50 states plus 73 foreign countries will be walking the floor with a double-digit percent increase in PGA of America professionals registering to attend. But that's not where the true progress will come from.
The three-day event--preceded by the PGA Show Outdoor Demo Day at Orange County National Jan. 21--is undergoing a metamorphosis from trade show to convention, a place where the dialogue will be sincere and, at times, frank--and not always about one's own business. Conversations now include discussions about how to grow the game and engage more golfers. There will be educational seminars led by experts from Disney on customer service and Turner Sports in social media plus five outdoor instructional workshops from some of the top instructors in the game will give pros added tools to work with. Ideas such as these are not only regaining your footing, it's putting your best foot forward.
One idea often brought up but yet to be executed is this: bring the public into the PGA Merchandise Show. Although attendance will be strong, the fact is that come the last day of the show it is you could shoot off the proverbial cannon on the show floor and not hurt anyone. Considering how wonderful a spectacle the PGA Show is in highlighting the industry at its best, and despite the fact Golf Channel is televising live from the convention center each day this year, it is rarely seen by those outside the industry. The PGA of America continues to offer reasons for keeping the public out (security and keeping the show a pure business-to-business entity among them), but the call here is it is still a missed opportunity. Swing open the doors Friday morning, charge $20 and give the proceeds to a grow-the-game initiative. That's not only regaining your footing, but putting your best foot forward.