News
Poor air quality from Oregon fires causes LPGA to shorten Portland tournament to 54 holes
As fires continue to burn up and down the west coast of the United States, the dangers extend beyond the areas engulfed in flames. Air quality in surrounding towns and cities is affected, too.
Portland, Oregon, site of the LPGA Tour's Cambia Portland Classic, is facing that issue, with skies darkened by smoke that has forced residents to stay inside. The air quality is bad enough that the tour announced on Tuesday it was canceling Thursday's first round and shortening the tournament to 54 holes.
"Our meteorologist says that it is unlikely that air-quality conditions will improve before midday Thursday, and we cannot risk the health of our players, staff, volunteers, broadcast crew and others at the golf course," said Heather Daly-Donofrio, the LPGA's Chief Tour Operations Officer. "This is not a choice we made lightly, but we are confident that this is the right decision."
Columbia Edgewater Golf Club was closed on Tuesday due to the conditions, and Wednesday's Pro-Am has been cancelled. All press conferences scheduled for Tuesday have been cancelled and any press conferences scheduled for Wednesday remain tentative, according to a statement from the LPGA.
As players have landed in Portland, they've shared images of the dense smoke from planes and cars. Due to the air quality issues, the course is closed, practice rounds have been cancelled as has the pro-am.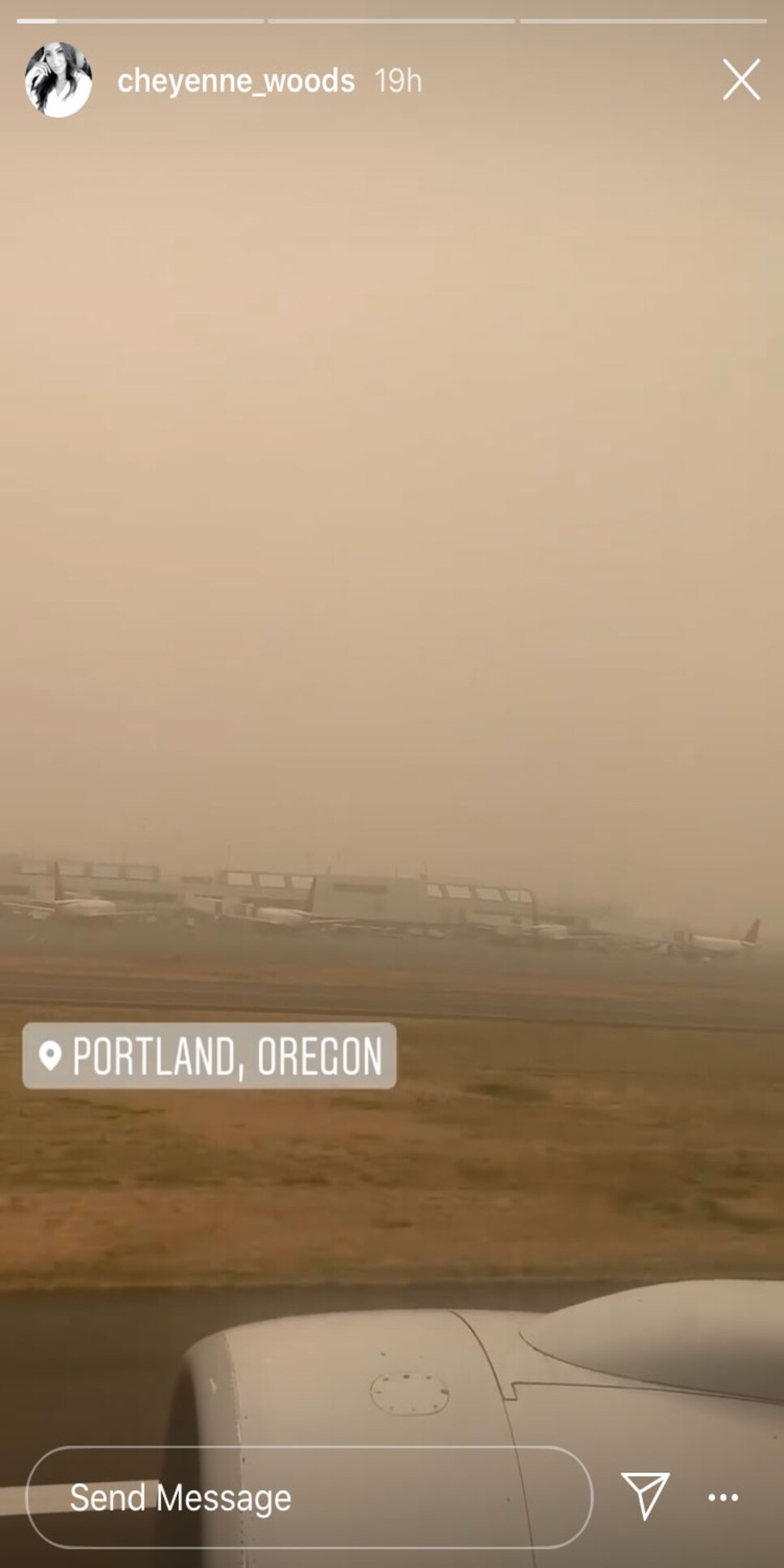 From Cheyenne Woods' Instagram story.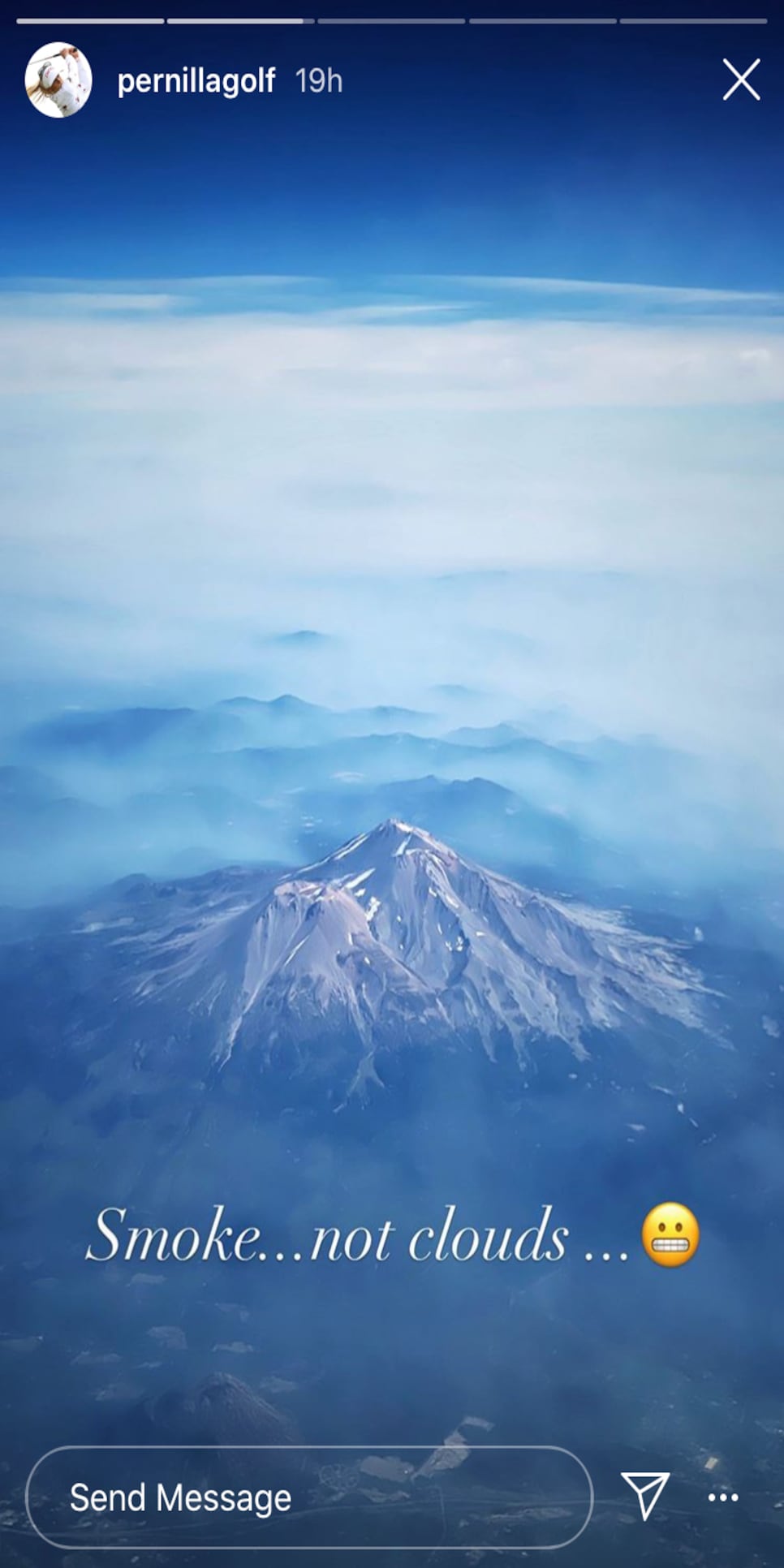 The first round will now be played on Friday Sept. 18.
During last week's season-opening event on the PGA Tour, the Safeway Open in Napa Calif., similar eerie scenes played out all during the week as the impact of area fires was visible all around Silverado Resort.