News
California wildfires create surreal scene at PGA Tour's Safeway Open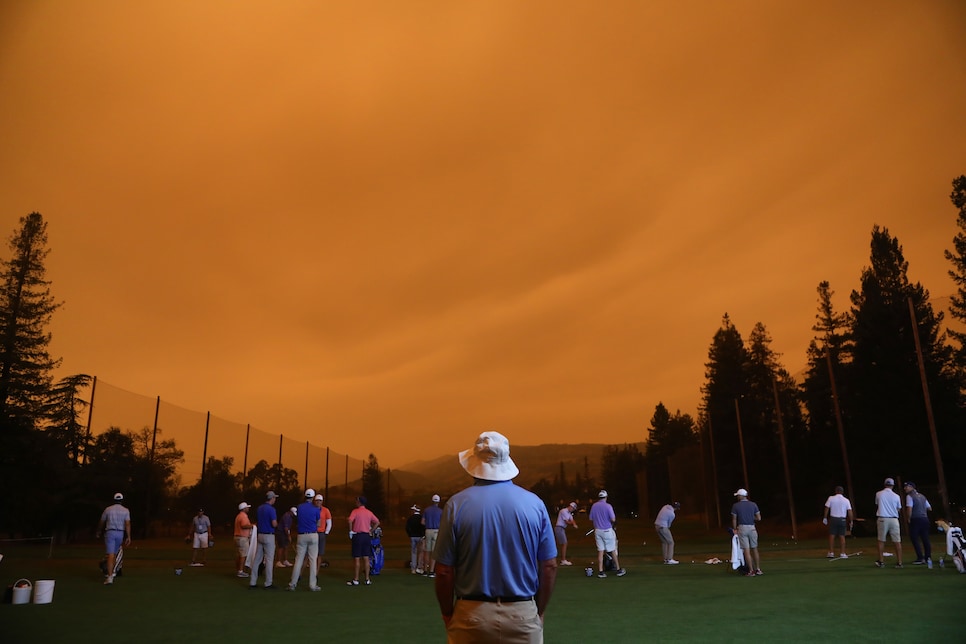 The PGA Tour will open its 2020-'21 season with a surreal backdrop.
The Safeway Open once again serves as the tour's kickoff event at Silverado C.C. in Napa. However, Northern California has been battling the LNU Lightning Complex fires for the past month, which is made up of a series of fires impacting the areas of Solano, Sonoma, and Napa counties.
As of the evening of Sept. 8, more than 90 percent of the fire had been contained, according to the California Department of Forestry and Fire Protection, and evacuation orders for the area have been lifted. It is far from the first time Napa has dealt with these issues; in 2017, grandstands at the Safeway Open were swallowed by flames mere hours after the event's conclusion. Nevertheless, the blaze has engulfed more than 375,000 acres and 1,500 structures, and though the fire is mostly contained, it is still burning, creating a supernatural vista at Silverado C.C.
From tweets from the PGA Tour communications department to photos from the folks at Getty Images, here are some of the wild scenes from the Safeway Open. And to donate to those that have been impacted by the fires, click here.