The Loop
Popular New York sports radio personality Craig Carton arrested by FBI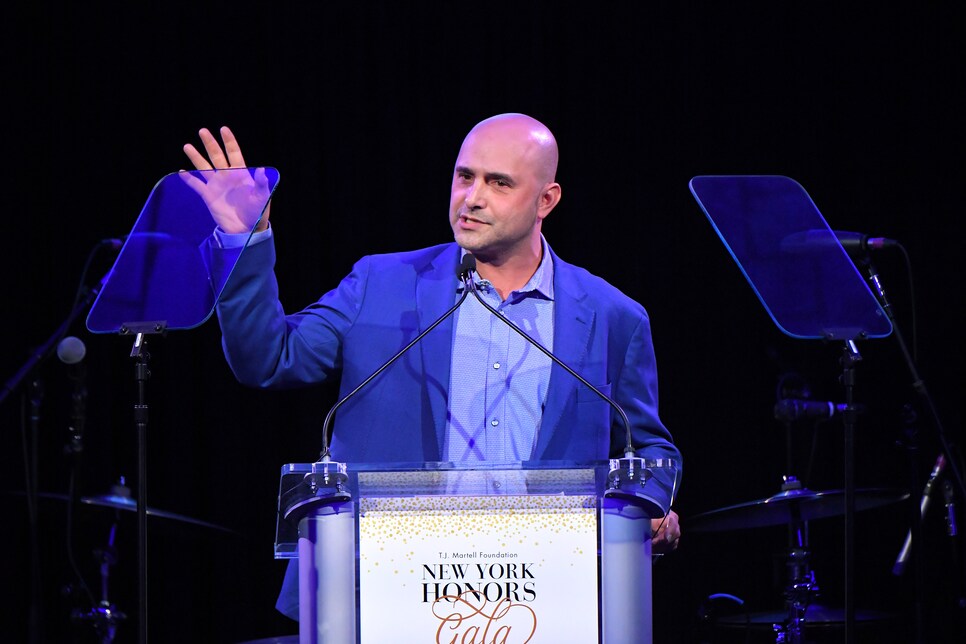 If you tuned into WFAN 660 on your Wednesday morning commute, a familiar voice, Craig Carton, was absent. And it wasn't because he decided to really stretch out his Labor Day weekend.
According to the New York Daily News, the popular radio personality and co-host of Boomer and Carton with former NFL MVP Boomer Esiason was arrested by the FBI at his Manhattan home early Wednesday on investment-fraud charges.
WPIX reported the charges stemmed from his role in a concert ticket business that defrauded business investors out of more than $2 million. Esiason addressed the situation in the 9 o'clock hour of the show.
"I am aware now why Craig is not here this morning, unfortunately he was arrested," Esiason said. "The station is aware of it as well, they are cooperating with authorities. I'm taken aback and surprised by it like I'm sure everybody else is. I have no other information or anything else to say, I thought he called in sick this morning, but unfortunately my partner was arrested."
In recent weeks, Carton and Esiason had been celebrating the 10th anniversary of their show, which first aired Sept. 4, 2007. Jerry Recco filled in for Carton, 48, on Wednesday.
The U.S. Attorney's office is expected to release more info at some point on Wednesday. In the meantime, the station should be getting some pretty interesting calls from listeners.
UPDATE NO. 1: The New York Post reports Craig Carton and his business partner, Joseph Meli, defrauded two investors out of $3.6 million with a ponzi ticket scheme and that Carton misused another $2 million from the same two investors on his own. According to the Post, Carton needed the money to pay off large gambling debts.
UPDATE NO. 2: Here's more info from Bloomberg on the charges Craig Carton is facing. If found guilty, Carton could face a maximum of 45 years of jail time. Carton is expected to appear in Manhattan federal court on Wednesday afternoon.
UPDATE NO. 3 Here's Carton leaving court after being arraigned on charges: