Who's Your Caddie?
Why a major winner is caddieing at Canadian Q-School this week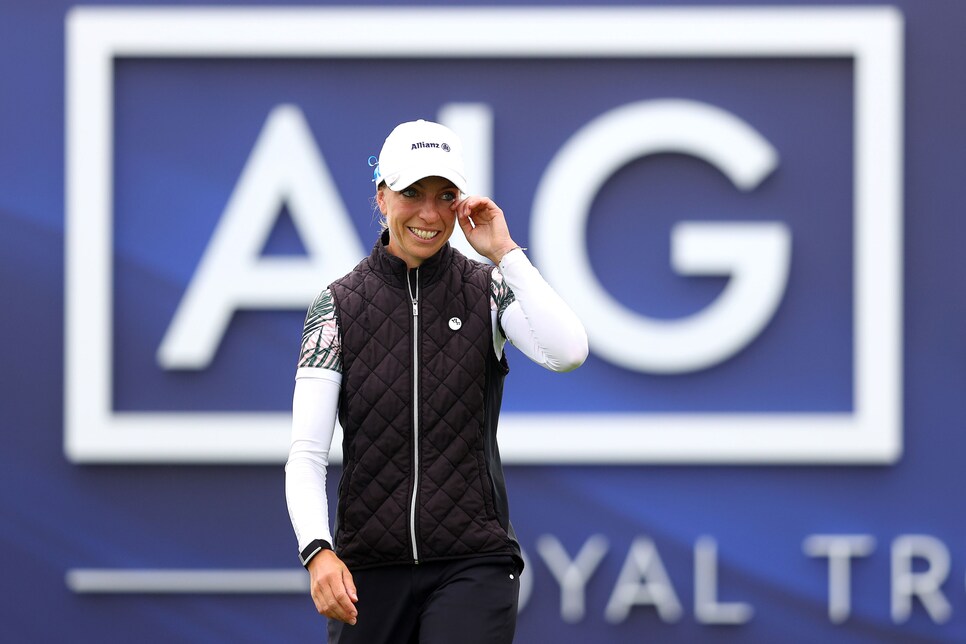 The reigning major winners in men's golf—Dustin Johnson, Bryson DeChambeau, Collin Morikawa and Shane Lowry—are fine lads. However it's hard to envision these fellas in the role that one of their female counterparts is taking on this week.
That would be Sophia Popov, whose out-of-nowhere win at the AIG Women's British Open last year put Carl Spackler's Cinderella story to shame. Popov, you may remember, had served as a caddie for friend Anne van Dam when the LPGA resumed its season last summer at the Drive On Championship. The following week Popov, a Symetra Tour player, got into the Marathon Classic and finished T-9 to gain entry into the Open at Royal Troon, where she ultimately shocked the world.
But lest you think that Popov's breakthrough put an end to her caddie days, think again.
Popov's caddie, boyfriend Max Mehles, is a fledgling professional golfer who is competing at one of the Mackenzie Tour qualifying tournaments this week. Given the importance of these events, Mehles needs someone on the bag he trusts. Which is why Mehles is turning to a familiar face:
Granted, the LPGA is off until the end of March, so technically Popov was free. That said, winning a major is supposed to bestow certain perks, and we're guessing Popov thought one of those perks was never putting on another caddie bib.
To be fair Popov actually credited the caddie gig in her performance at Troon. "I did realize when I caddied for her, there are certain things about my game where I see similarities and course strategy-wise," Popov said. "I think that helped me a lot. Because the next week, I thought about the course as a little bit more from a caddie perspective. I said, What is the smart decision to make here? You know, I'm someone who tends to be very aggressive. I go at pins. But do you have to be? No, not really. You can give yourself a lot of chances just with safer shots going for the middle of the green, and so definitely that helped me a lot." So there's a chance Popov gains further insight with her latest caddie venture.
But the main takeaway? People do the damndest things for the ones they love.