The Loop
Pondering a future without Tiger Woods and Phil Mickelson
LA JOLLA, Calif. — Nearly a year ago, Dottie Pepper, via Twitter, posed an interesting question: Is it time to look beyond Tiger Woods and Phil Mickelson?
Eventually — sooner rather than later? — we won't have a choice. The question then becomes, where do we look?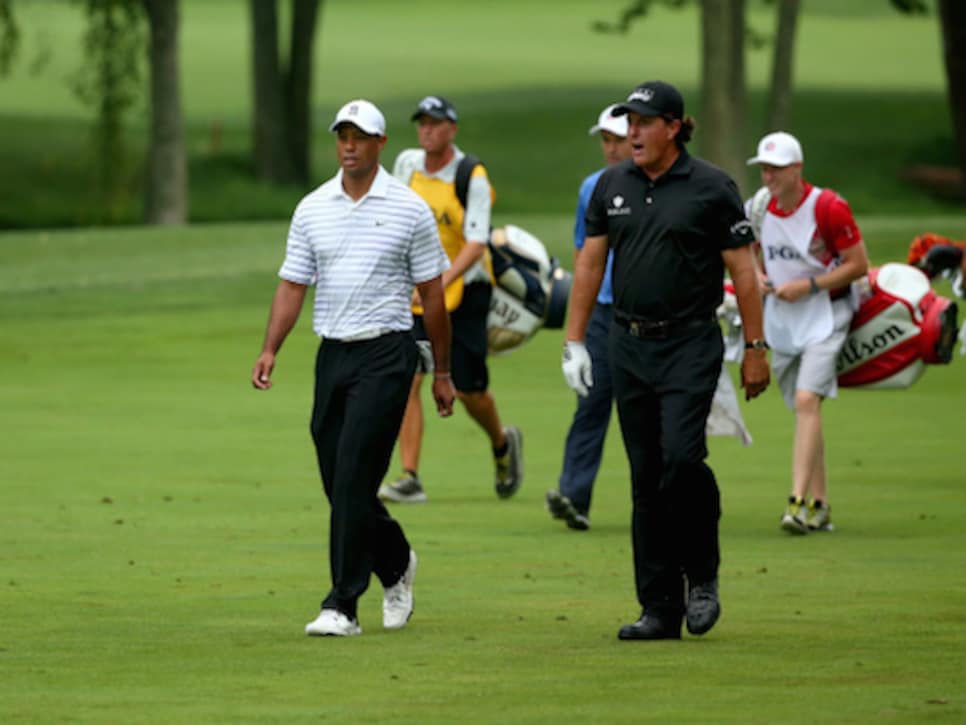 Interest clearly wanes when Woods and Mickelson are not factors and neither has won a tournament since 2013. Both began their 2015 schedules playing in the Waste Management Phoenix Open and the Farmers Insurance Open and neither was playing on the weekend.
So, again, where do we look? Rory McIlroy? The best player in the game won't play a PGA Tour event until the Honda Classic at the end of February and will have gone nearly six months between PGA Tour starts.
The answer perhaps lies with those whose celebrity so far is running ahead of achievement. Rickie Fowler is among the most popular players in golf, yet he's won only once on the PGA Tour. Jordan Spieth, only 21 and already a marquee player, has the potential to fill voids, but he too has won only one PGA Tour event. Or maybe it lies with Brooks Koepka, the winner in Phoenix last week, or 21-year-old Justin Thomas.
Woods is irreplaceable, and the tandem of Woods and Mickelson has spoiled us. But the game needs stars and stars are defined here as those who win with some degree of regularity, two or three times a year or more.
Like any addiction, easier said than done. Meanwhile, we already look ahead to the Honda Classic, when Woods and Mickelson will join McIlroy as headliners.