The Loop
Poll: Would you pass up the birth of a first child for the chance at a big payday?
Is Billy Horschel misguided or just realistic?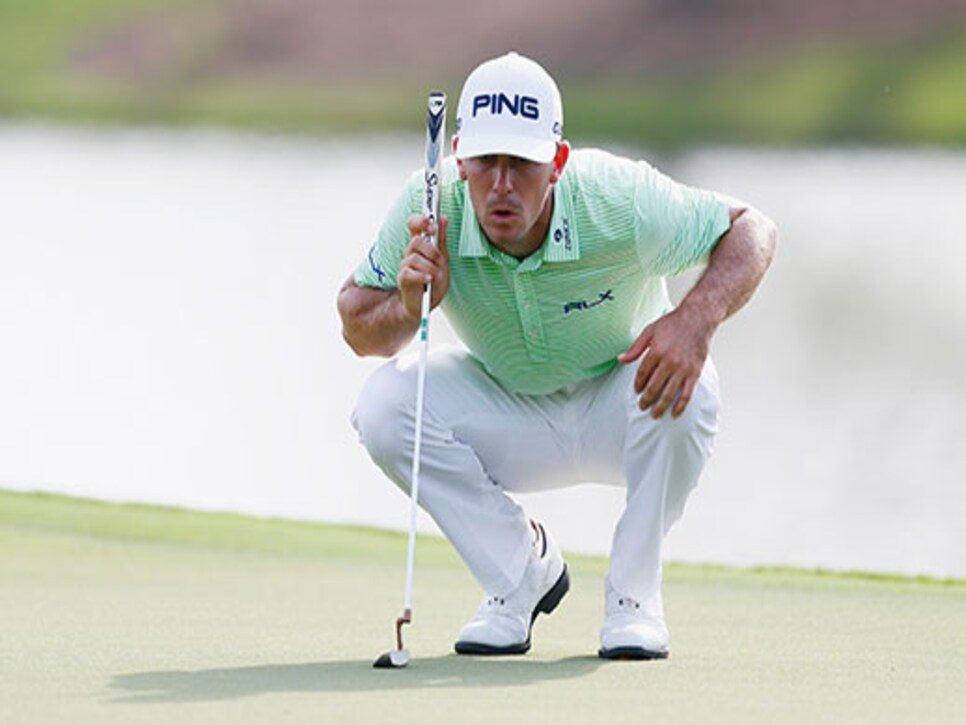 "We have decided that if she (Brittany) goes into labor while I'm playing, I will just keep playing, because $10 million is a lot of money and I'm not going to pass that by," Horschel told reporters in Atlanta.
Not surprisingly given that professional golf is usually played by men in the heart of their child-rearing years, this dilemma is not entirely uncommon. Most recently there was Hunter Mahan, who withdrew from last year's Canadian Open before the third round even though he was leading the tournament to be by his wife's side. And before that came Phil Mickelson, who was famously prepared to pull out of the 1999 U.S. Open had his wife Amy gone into labor -- this at a time when Mickelson was near the lead at Pinehurst and still in search of his first major. Go back even further and you had Tom Watson pulling out of the 1979 Ryder Cup when his first child Meg was born (the U.S. went on to win resoundingly).
The difference is that the money staring Horschel in the face is a life-changing, I'll-never-have-to-work-again sum. At 27, he's made more than $7 million in his four years on tour, but a win in Atlanta -- which would also assure him the year-end FedEx Cup title -- would rake in $11.44 million.
Toss that around in your head for a moment. It's fair to say most of us would hang around if that kind of money was on the table, but suppose it wasn't quite that much. What if it wasn't $11 million but just a chance to double your career earnings. Would you stay put then as well? Take our poll below to see where you fall in the debate.