News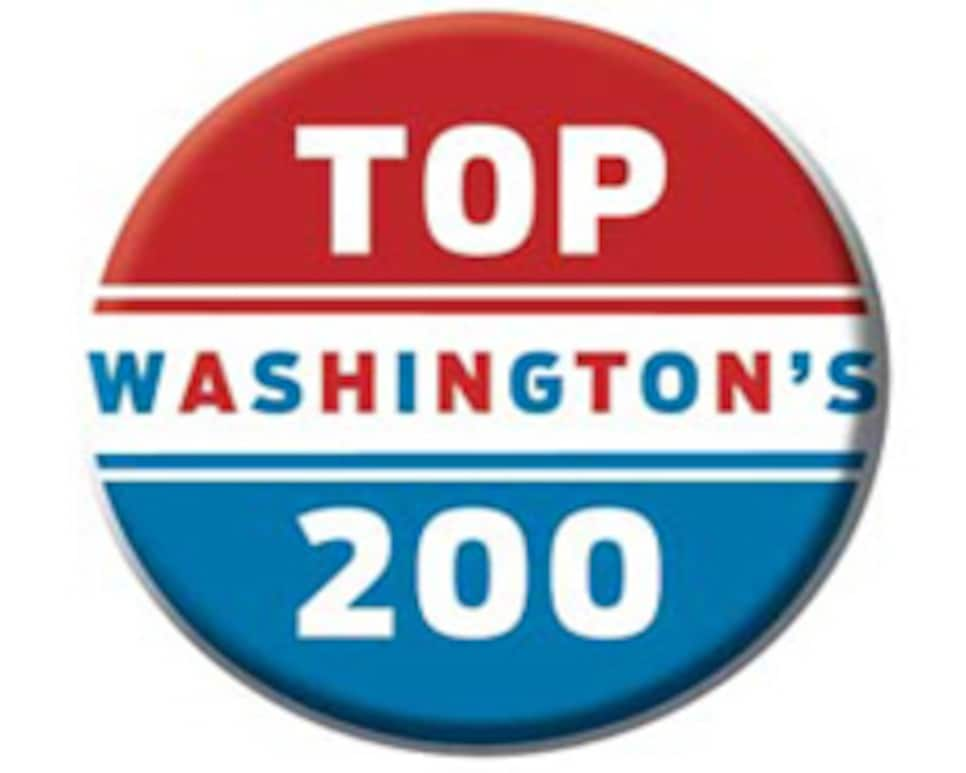 This mix of senators, representatives, appointed officials, lobbyists and other power brokers represents a Washington golf scene still vibrant despite post-Abramoff limits on golf as entertainment.
Tony Russo, Lobbyist/T-Mobile, +1.7 Handicap Index
Tony Russo has been around golf his whole life. The son of former congressman Marty Russo (No. 28) is a new member at Congressional Country Club in Bethesda, Md. In 1986, Tony won the Illinois Junior Championship and got an invitation to caddie for Jack Nicklaus at a Kemper Lakes exhibition that included Greg Norman, Bob Tway and Fuzzy Zoeller. As if the caddieing gig wasn't enough, the then-freshman at the University of Florida got a free ride back to school on Nicklaus' plane, where he spent the trip playing cards with Nicklaus and Norman. "I wrote a paper about it for school," says Russo, "Something about 'I beat the Masters and British Open champs. Too bad it was in gin rummy.' "
Russo transferred to the University of Illinois after Florida, and his friends include tour pros Steve Stricker, Chris DiMarco and Dudley Hart. Russo considered turning pro, but after a year of working in Arizona with his teacher, Ed Oldfield, he opted for law school at DePaul and went on to work for Sen. Joe Biden before moving into telecommunications and his job with T-Mobile.
Handicaps without decimal points are unofficial estimates.
Washington's Top 200 # NAME TITLE INDEX 1. Tony Russo Lobbyist/T-Mobile +1.7 T-2. Alex Urrea Lawyer/lobbyist, Greenberg Traurig +0.5 T-2. John Yarmuth Rep.-Ky. +0.5 4. Bob Okun VP/lobbyist, NBC Washington +0.3 5. Fred Eames Partner, Hunton & Williams 0.6 6. Arthur Mason Exec. VP, Cassidy & Associates 0.7 7. Linda DiVall President/CEO, American Viewpoint 1.9 8. Jeff Becker President, The Beer Institute 2.2 9. Trey Hardin Co-founder, Northpoint Strategies 2.3 T-10. Joe Baca Rep.-Calif. 2.5 T-10. Mark Udall Rep.-Colo. 2.5 T-12. Eric Rizzo VP, Fed. Affairs, Farmers Insurance 2.7 T-12. Michael Williams Director, Govt. Affairs, Greenberg Traurig 2.7 T-14. Mike Ferguson Rep.-N.J. 2.8 T-14. Kent Wells VP, Fed. Relations, AT&T Inc. 2.8 16. Chris Lamond Senior VP, Ogilvy Govt. Relations 3.1 17. Chris Cox Principal, Navigators 3.2 18. Dan Tate Sr. Consultant, Cassidy & Associates 3.3 19. Brett Hale VP, Govt. Affairs, American Gaming Assn. 4.2 20. Zach Wamp Rep.-Tenn. 4.4 21. Kerry Knott VP, Fed. Govt. Affairs, Comcast 4.6 T-22. Bob Corker Sen.-Tenn. 4.7 T-22. Jim Langdon Jr. Partner, Akin Gump Strauss Hauer & Feld 4.7 T-24. Bo Chambliss Associate Dir., Govt. Relations, Chicago Mercantile Exchange 4.8 T-24. Ed Rogers BGR Holding LLC 4.8 T-26. Bill Shute Vice Chancellor, Fed. Rel., University of Texas 5.0 T-26. Evan Tracey COO/founder, TNS Campaign Media Analysis Group 5.0 28. Marty Russo CEO & Sr. Vice Chairman, Cassidy & Assoc. 5.3 T-29. Geoff Gonella President, Cornerstone Govt. Affairs 5.4 T-29. Don Nickles Former Sen.; President, Nickles Group 5.4 T-29. Stewart Verdery Partner/founder, Monument Policy Group 5.4 32. Steve Buyer Rep.-Ind. 5.6 33. Robert Dibblee VP, Govt. Relations, Natl. Assn. of Real Estate Investment Trusts 6.0 T-34. Christopher Chapel Christopher Chapel, Dir., Government Affairs, FPL 6.2 T-34. Jim Hart Political Affairs Officer, Investment Co. Inst. 6.2 36. John Boehner Rep.-Ohio, House Republican leader 6.3 37. John Haddow Partner, Parry, Romani, DeConcini & Symms 6.4 T-38 Dan Cohen Lobbyist, US Oncology 6.5 T-38. John Ensign Sen.-Nev. 6.5 40. Chris John __ Lobbyist, La. Mid-Continent Oil and Gas__ 6.7 T-41. Saxby Chambliss Sen.-Ga. 7.0 T-41. Jim McCool Dir., Fed. Leg. Affairs, The Southern Company 7.0 T-41. Daniel J. McNamara Exec. VP, Cassidy & Associates 7.0 44. Gary Lytle Senior VP, Federal Relations, Qwest 7.2 45. Mike Leavitt Secretary, Health & Human Services 7.5 46. Mike Simpson Rep.-Idaho 8 47. Scott Pastrick Pres./CEO, BKSH & Assoc. __ 8.2__ T-48. Bryan Anderson VP, U.S. Govt., Rel., Coca-Cola 8.4 T-48. Joe Biden Sen.-Del. 8.4 T-48. Chris Fox Asst. VP, Venn Strategies 8.4 51. Mike Oxley Of counsel, Baker Hostetler 8.5 T-52. Robert Fisher VP, Federal Govt. Relations, Verizon 8.7 T-52. Charlie Shipp Partner, SC Partners 8.7 T-52. Dan Tate Jr. Partner, Capitol Solutions 8.7 55. Roy Coffee Partner, Locke Liddell & Sapp 8.8 56. Brian Reardon Principal, Venn Strategies 8.9 57. Chet Edwards Rep.-Tex. 9 58. __ Judd Gregg__ Sen.-N.H. 9.1 T-59. Paris Fisher Partner, Martin, Fisher, Thompson & Assoc. 9.3 T-59. __ John Tanner__ Rep.-Tenn. 9.3 61. Michael Brown Managing Partner, Alcalde & Fay 9.4 62. David Hobbs President, The David Hobbs Group 9.6 63. Mike Meece President, The Meece Group LLC 9.7 64. Tim Jenkins Partner, O'Connor & Hannan 9.9 T-65. Rick Goddard Rep.-Pa. 10 T-65. John Murtha SVP, Harris Interactive 10.0 T-66. Andrew Schauder Dep. Chief of Staff, Labor Dept. 10 T-68. Edward Fritts Founder, The Fritts Group 10.1 T-68. Barry Hutchison Asst. VP, Fed. Relations, AT&T 10.1 T-68. Joel Jankowsky Partner, Akin Gump 10.1 71. Brad Edwards Principal, Jenkins Hill Group LLC 10.5 72. Albio Sires Rep.-N.J. 10.8 73. Ray Shepherd Partner, Venable 10.9 T-74. Randy Kuhl Rep.-N.Y. 11 T-74 Dave McCurdy President, Alliance of Automobile Man. 11 T-74. Rick Santorum Former Sen.; consultant, Eckert Seamans Cherin & Mellott 11.0 T-74. Charlie Stamp VP, Public Affairs Worldwide, Deere & Co. 11.0 78. Dan Burton Rep.-Ind. 11.1 79. Bob Mueller Director, FBI 11.2 T-80. Jim Clyburn Rep.-S.C. 11.3 T-80. Dan Cunningham Associate, PMA Group 11.3 T-82. Ander Crenshaw Rep.-Fla. 11.5 T-82 Luckie McClintock Dir., Political & Legislative Affairs, Plumbers & Pipefitters Union 11.5 T-84. Charlie Black Chairman, BKSH & Associates, Sr. Advisor for John McCain 11.7 T-84. Erik Winborn President, Winborn Solutions 11.7 86. Fred Graefe Lawyer/lobbyist 11.9 T-87. John Feehery Founder/CEO, Feehery Group 12 T-87. Duncan Hunter Rep.-Calif. 12 T-87. Ron Kind Rep.-Wis. 12 T-87. Rob Owen Counselor, Office of Sec. of Labor 12 91. Jim Pitts Principal, The Navigators 12.7 T-92. Ben Dupuy Partner, The Cypress Group 12.9 T-92. Jon Potter Jon Potter 12.9 T-94. Dan Bartlett Senior Strategist, Public Strategies 13 T-94 Tom Coburn Sen.-Okla. 13 T-94. Pat Pizzella Assistant Secretary of Labor 13 T-94. Bart Stupak Rep.-Mich. 13 T-98. Mike Doyle Rep.-Pa. 13.3 T-98. Jeff Murray Partner, c2group 13.3 100. Mike Hammer Partner, Wilkie Farr & Gallagher 13.5
Handicaps without decimal points are unofficial estimates.
Washington's Top 200 # NAME TITLE INDEX T-101. Richard Burr Sen.-N.C. 14 T-101. Larry Gage Partner, Ropes & Gray; Pres., Natl. Assn. of Public Hospitals & Health Systems 14.0 T-101. Jim McCrery Rep.-La. 14.0 T-104. Duane Duncan Senior VP, Govt. & Ind. Rel., Fannie Mae 14.1 T-104. Johnny Isakson Sen.-Ga. 14.1 106. John Feore Managing Director, Sonnenschein, Nath & Rosenthal 14.3 107. Printz Bolin Dir., Washington Affairs for Tax & Environment, Union Pacific 14.2 108. Todd Walker VP, Fed. Govt. Relations, UST. 14.5 T-109. Sam Adcock Lobbyist: European Aeronautic Def. & Space Co. 14.8 T-109. Chris Dodd Sen.-Conn. 14.8 T-109. David Regan VP, Legis. Affairs, NADA Group 14.8 T-112 Xavier Becerra Rep.-Calif. 15 T-112. John Boozman Rep.-Ark. 15 T-112. George W. Bush President of the United States 15 T-112. Rob Catron Consultant, Alcalde & Fay 15 T-112. Lindsey Graham Sen.-S.C. 15 T-112. Doc Hastings Rep.-Wash. 15.01 118. Lyndon Boozer VP, Federal Relations, AT&T 15.0 T-119. James Free President, The Smith-Free Group 15.5 T-119. Christine Todd Whitman President, The Whitman Strategy Group 15.5 121. John Raffaelli Founding Partner, Capitol Counsel LLC 15.6 122. Paul Rosenthal Washington Managing Partner, Kelley Drye and Warren 15.9 T-123. Clay Johnson III Deputy Director, OMB 16 T-123 Stephen Lynch Rep.-Mass. 16 T-123. Terry McAuliffe Chair, Hillary Clinton Pres. Campaign 16 T-123. Barack Obama Sen.-Ill. 16 T-123 Don Young Rep.-Alaska 16 128. Vernon Jordan Sr. Counsel, Akin Gump 16.1 129. Kenneth Cole VP, Global Public Policy & Govt. Relations,General Motors 16.3 130. Frank Fahrenkopf Jr. Pres./CEO, American Gaming Assn. 16.4 131. Steve Ricchetti President, Ricchetti Inc. 16.8 T-132. Lanny Davis Partner, Orrick 17 T-132. Kevin Fay President, Alcalde & Fay, Exec. Dir., Intl Climate Change Partnership 17 T-132. Jay Inslee Rep.-Wash. 17 T-132. Matt Kirk VP, Fed. Govt. Affairs, The Hartford 17 T-132. Connie Mack Rep.-Fla. 17 T-132. John Warner Sen.-Va. 17 138. Ed Baxter Partner, Parry, Romani, DeConcini & Symms 17.1 139. John Sununu Sen.-N.H. 17.3 140. Kathryn Rand VP, Public/Govt. Affairs, FedEx 17.4 141. Vic Fazio Sr. Advisor,Akin Gump 17.5 142. Alex Castellanos Principal, National Media Inc. 17.6 T-143. Katie Cullen Partner, SC Partners 17.7 T-143. Rae Evans President, Evans Capitol Group 17.7 T-145. Sanford Bishop Rep.-Ga. 18 T-145. Chris Carney Rep.-Pa 18 T-145. Jim DeMint Sen.-S.C. 18 T-145. Peter Hoekstra Rep.-Mich. 18 T-145. Herb Kuhn Dep. Admin., Center for Medicare & Medicaid Services 18 150. Mike Conaway Rep.-Tex. 18.1 151. Nick Calio Senior VP, Office for Global Govt. Affairs, Citigroup 18.2 152. Russ Feingold Sen.-Wis. 19 153. Steve Symms Partner, Parry, Romani, DeConcini & Symms 19.1 T-154. Mike Castle Rep.-Del. 19.7 T-154. Jim Healey Principal, BKSH & Assoc. 19.7 156. James Coyne Pres., Natl. Air Transportation Assn. 19.8 T-157. Jack Quinn Co-chair, Quinn Gillespie & Assoc. 19.9 T-157. John Sullivan Rep.-Okla. 19.9 T-159. Henry Brown Rep.-S.C. 20 T-159. John Duncan Rep.-Tenn. 20 T-159. Chaka Fattah Rep.-Pa. 20 T-159. Orrin Hatch Sen.-Utah 20 T-159. Tom Latham Rep.-Iowa 20 T-159. Jeff Ricchetti Senior Partner, Richetti Inc. 20 T-159. Doug Stoss Chief of Staff, Center for Medicare & Medicaid Services 20 166. Brenda Becker SVP, Global Govt. Aff., Boston Scientific 20.5 167. Silvestre Reyes Rep.-Tex. 21 168. Kate Moss President, Kate Moss Company 21.4 169. Lisa Nelson Lobbyist, Visa 21.6 T-170. Eni Faleomavaega Rep.-American Samoa 22 T-170. Louie Gohmert Rep.-Tex. 22 T-170. Steny Hoyer Rep.-Md., House Majority leader 22 T-170. Ray LaHood Rep.-Ill. 22 T-170. Solomon Ortiz Rep.-Tex. 22 T-170. Condoleezza Rice Secretary of State 22 T-170. Lynn Westmoreland Rep.-Ga. 22 177. John Merrigan Partner, Piper Rudnick 22.3 T-178. Thad Cochran Sen.-Miss. 23 T-178. Frank Lautenberg __ Sen.-N.J.__ 23 180. Taylor Gross Partner, The Herald Group 24 181. Daniel Akaka Sen.-Hawaii 24.2 182. Sheila Tate Vice Chair, Powell Tate 24.4 T-183. Melissa Bean Rep.-Ill. 25 T-183. Ron Lewis Rep.-Ky. 25 T-183. Howard (Buck) McKeon Rep.-Calif. 25 186. Kathy Didawick Congressional Relations, BlueCross BlueShield 26.1 187. Barbara Kennelly Pres./CEO, Natl. Committee to Preserve Social Security & Medicare 26.5 188. Mary Bono Mack Rep.-Calif. 26.8 189. Kenneth Kies Managing Dir., Clark Consulting 26.9 190. John Paul Stevens Supreme Court Justice 27.2 191. Elton Gallegly Rep.-Calif. 28 T-192. Dan Boren Rep.-Okla. 30 T-192. Anthony Kennedy Supreme Court Justice 30 T-192. Dutch Ruppersberger Rep.-Md. 30 195. Ann Wrobleski VP, Govt. Relations, Intl. Paper 31 T-196. Alan Mollohan Rep.-W.Va. 35 T-196. Phil Gingrey Rep.-Ga. 35 198. Bob Michel Former House Minority Leader/Senior Advisor, Hogan & Hartson 35.2 199. Dennis Cardoza Rep.-Calif. 36 200. Judy Biggert Rep.-Ill. 38