The Loop
Police officer earns praise for delivering McIlroy to Medinah in time
Instead of the Miracle at Medinah, would we be talking about the Catnap in Chicago?
If a Chicago police officer had delivered the World No. 1 golfer to Medinah a couple minutes later, the British tabloid headlines would've exploded with the story of Rory McIlroy missing his tee time and forfeiting his match to the U.S.' Keegan Bradley.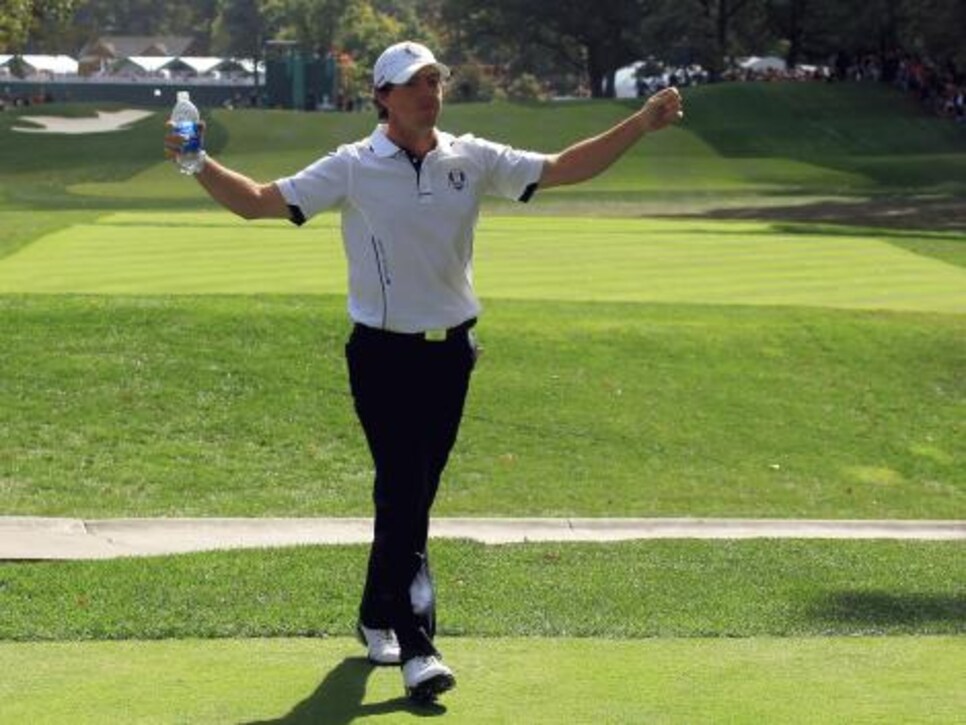 Rory McIlroy arrived to the first tee to a chorus of applause from the crowd, just on time for one of the day's marquee matches. Photo: David Cannon/Getty Images.
Patrick Rollins, a deputy police chief in Lombard, Ill., sat in the driver's seat as a bewildered McIlroy opened the door to the passenger's seat.
"He looked stunned, anxious and looked like a lot was going through his mind like I would have been," Rollins told Michael Sneed of the Sun-Times. "So I asked him if he'd be okay with me driving because of the possibility of motion sickness."
McIlroy, thanks to his police escort from the team hotel in Lombard, made it to the course in time for his marquee match with Bradley, and defeated the fiery American without any practice time, 2 & 1. It was the third in five-straight wins for the Euros to open up Sunday's unlikely comeback.
If it wasn't for Rollins, it's fair to predict the Euros would've really struggled to overcome that sort of momentum-changing forfeit.
And McIlroy would've struggled to ever shed the tag as the golfer who slept the Ryder Cup away.