The Loop
Pokemon Go causes problems at Indiana golf course, players no longer allowed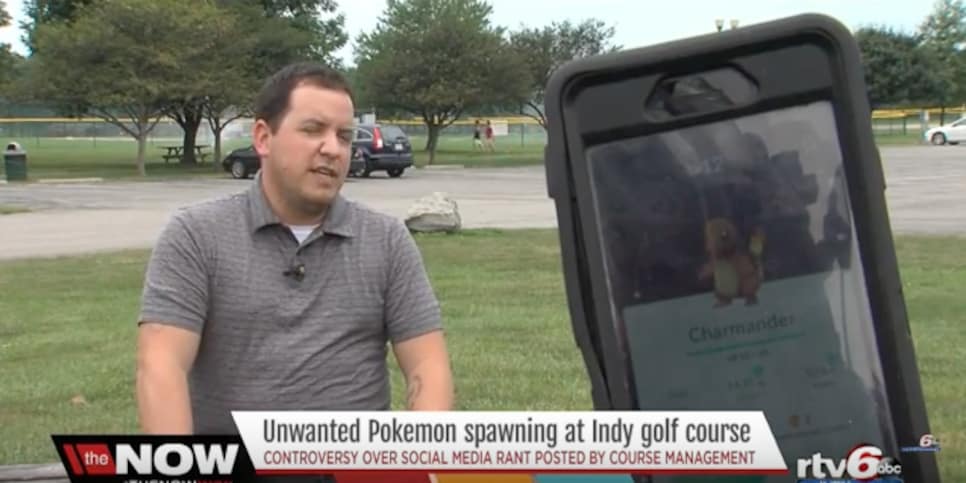 Pokemon Go is entering its second month of life, still just as sensational as it was upon its release. The pseudo-virtual reality mobile game has drawn masses of people to parks, memorials and other large buildings and areas across the world in the hopes of finding that Pokemon that no one else has.
Another place that this game can easily be played is golf courses. And for good measure, it makes a lot of sense. Eighteen holes of lush land where, by the game's standards, Pokemon would normally live in such an environment should appear in the game. Also, there are miles to trek to help hatch one's eggs to get even more Pokemon.
As great as that sounds, imagine if a Pokemon trainer popped up next to the green as you're ready to putt, yelling "Hey, any of you guys see that Pikachu?" Obviously, that's a rare situation, but one courses might fear.
Sahm Golf Course in Indianapolis, Indiana, had this problem, with more and more players of the mobile game emerging on the course in search of Pikachu's and Charmander's, according to RTV 6 ABC.
As a result, the course staff originally sought out to bridge the gap between golfer and Pokemon Go player, offering a night onto the private golf course's premises to hunt for Pokemon. The plan would be to shut the first tee down around 5 p.m., allowing the casual Pokemon trainer to follow along the 18 holes in full search mode.
This outraged both parties alike, as the golfers would have to clear the course, and Pokemon players would be charged $20 to scurry around the course.
Ultimately, the staff at Sahm decided against the event completely through a post on the event's Facebook page, stating that "We are a GOLF COURSE, and not a pokemon course, and we don't need to accommodate anyone except our GOLFING COMMUNITY." The post continued, declaring a Pokemon-free environment where all golfers should feel comfortable.

The post has gone viral, causing arguments between golfer and Pokemon player further away from the course, and even catching the attention of local news stations.
Well, here's to hoping that Dragonite you've been hunting for days now doesn't find its way to Sahm Golf Course.