The Loop
Point/Counterpoint: Do golfers have a right to complain about the busy golf schedule?
With the FedEx Cup Playoffs heading into its fourth-straight week, and with Phil Mickelson withdrawing from last week's BMW Championship in hopes of "resting" for the Ryder Cup, the question has been raised: Do golfers have a legitimate complaint regarding the frenetic end-of-the-season schedule? Two writers, Geoff Shackelford and Sam Weinman, square off on the issue.
As a connoisseur of the First World art of pro-golfer griping, normally I'd embrace the end-of-season whining we are hearing about the schedule. But this time around the players have a point, even if they got themselves into this mess.
You see, the playoff concept was designed and rubber-stamped by players who envisioned a world in which they'd play the FedEx Cup, then cash-in during the fall grabbing appearance fees, then start all over again the next year. They forgot the part about traveling the globe from January to August playing high-pressure golf that actually matters, including the highly visible West Coast and Florida swings leading into the Masters, followed by the other majors where golf draws its largest audiences.
The fall has always been about other sports and the ratings for this year's playoffs confirm that. So even with their private jets, luxury hotels and plush courtesy cars, there is only so much international travel and competition their bodies can take. Injuries have become a huge part of the discussion -- see Jason Day and Jason Dufner most recently -- and will only continue to be part of the sport unless these athletes (and yes, they are athletes) get to shut it down for a decent amount of time each year.
We shouldn't feel sorry for Rory that he hasn't been able to sleep in his bed for two months, but we should take note of what they're saying. If the athletes we enjoy watching aren't excited, we will not enjoy watching them. And based on the early returns for this year's playoffs, the current player and fan fatigue should be taken very seriously in thinking about the long-term health of the pro game.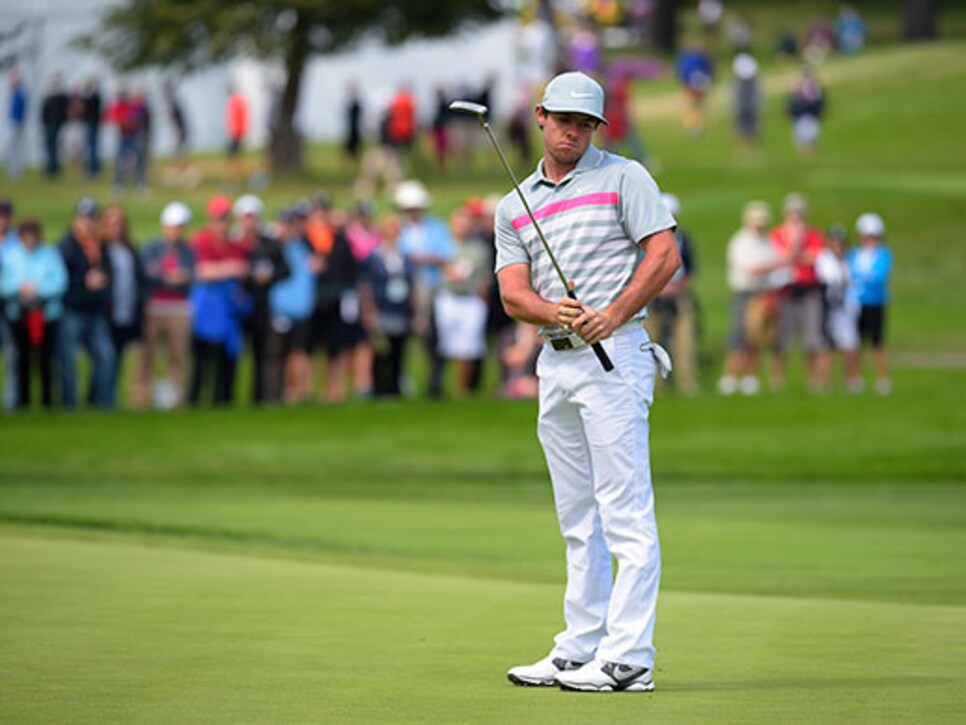 It is so fitting we are having a discussion about the "grueling" golf schedule on this Sept. 10 -- Arnold Palmer's 85th birthday. Widely credited with opening up golf to the masses, Palmer came of age during a time when players teed it up every week there was a tournament, when they drove from one venue to the next, and when there was no such thing as guaranteed money. And on those weeks when there was no golf? Many were back at the club -- gasp! -- giving lessons.
This may sound like typical old-man, "I walked uphill to school both ways" grousing, but for starters, Shackelford, you're older than me. For another, there is no justifiable way a modern golfer can complain about playing too much golf when A) they're playing golf! and B) the rewards are so obscenely plentiful.
If you want to talk about diluting the product, sure, I can go there. But that doesn't take away from the fact that the life of an upper echelon professional golfer would still be on a business card-sized list of greatest jobs ever.
It might mean a few more nights eating Chipotle than you'd prefer. But anytime you want to get off the gravy train, just say the word. There are plenty of assistant pros out there who would happily trade places with you.