The Needle
Not surprisingly, the PNC Championship did massive television numbers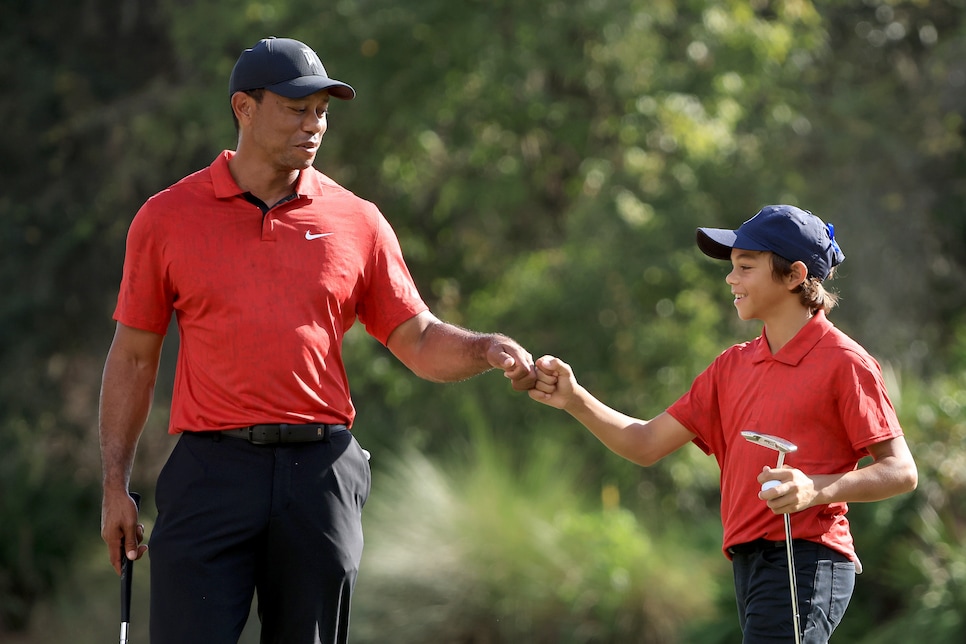 It's long been said that Tiger Woods is the ultimate needle-mover in golf. He proved that with his return to the PNC Championship this past weekend, though his son Charlie—the potential next needle-mover—certainly played a role, too.
According to NBC Sports, the PNC Championship drew its largest audience in over two decades. Its live two-day coverage on both NBC and Peacock delivered a total audience delivery of 2.3 million viewers, which was up a staggering 53 percent from the 2020 PNC Championship, which Woods and Charlie also played in.
Of course, the fact this was Woods' first competitive event since his car accident last February was a key factor in drawing eyeballs. Add in the fact that John Daly and his son Little John Daly went head-to-head with Tiger and Charlie, eventually clipping them by two strokes, and you had television gold.
Per NBC, it was the most-watched PNC Championship since 2000, and Saturday's live coverage posted an event-record of 949,000 viewers. That doubled the prior record of 430,000 viewers who tuned in for last year's final round.
Most impressively, the audience peaked at 3.2 million viewers from 3:30 p.m. to 3:45 p.m. ET on Sunday, smack in the middle of the NFL's "witching hour." That's no small feat, even if this past Sunday's 1 p.m. NFL slate left a little something to be desired. Also of note - on NBCSports.com last week, PNC Championship content accounted for 37 of the 50 most-viewed clips. Not bad for a hit-and-giggle golf tournament in December, some would say.