News
Playoff at the Women's Open
COLORADO SPRINGS, Co. -- Chances are, you have never heard of So Yeon Ryu and Hee Kyung Seo. That will change today, as the two will soon go head to head in a three-hole playoff that will decide the champion of the U.S. Women's Open. And so it goes, the championship that seemingly never ends has not yet ended. Oh, joy!
(Editor's note: Here's a tip that will help you pronounce the contender's names: Ryu sounds like "Row," and Seo sounds like "So.")
Seo, also know as the "Supermodel of the Fairways," turned 25 years old last Friday. She won the 2010 Kia Classic to earn category 7 status on the LPGA Tour, and her best finish at a major is a T5 at the 2010 Ricoh Women's British Open.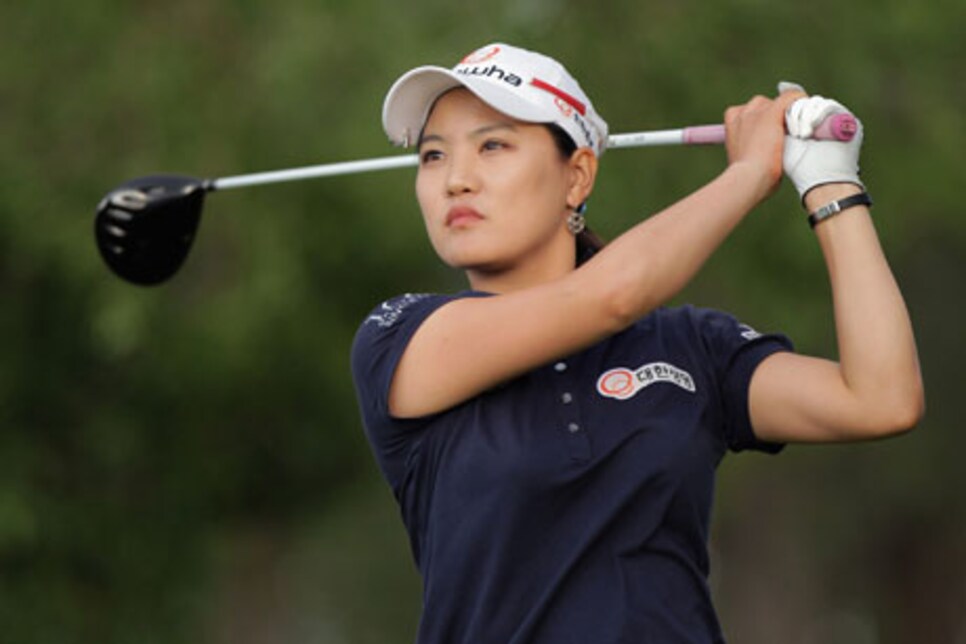 Ryu, who doesn't have status on the LPGA Tour, grabbed a spot in this year's Open by way of a top-five finish on the 2010 Korea LPGA Tour money list (fourth). Her best showing at an LPGA Tour event was a T12 at the 2010 Hana Bank Kolon Championship, and her best finish at a major was a T25 at last year's Women's Open.
These two South Korean standouts will start their three-hole playoff on the par-3 16th hole at around 9:30 a.m. local time, and they're currently warming up on the driving range.