Ask me about my trip to Alaska, and that's the first thing I'll tell you. Because it's true: You have to go there to believe it.
I've shot photos of mountain golf courses in the Himalayas, the Swiss Alps and the Canadian Rockies. What makes Alaska so different: These massive, snowcapped mountains just go on forever.
I took the photos on these pages during a two-week visit in May 2014. My wife, Christina, and I flew into Anchorage. We then made the two-day, 750-mile drive down to Haines. This took us way, way off the grid. We would often drive for hours without seeing a single car going in either direction. From Haines we caught a 4 1/2-hour ferry to Juneau before flying home.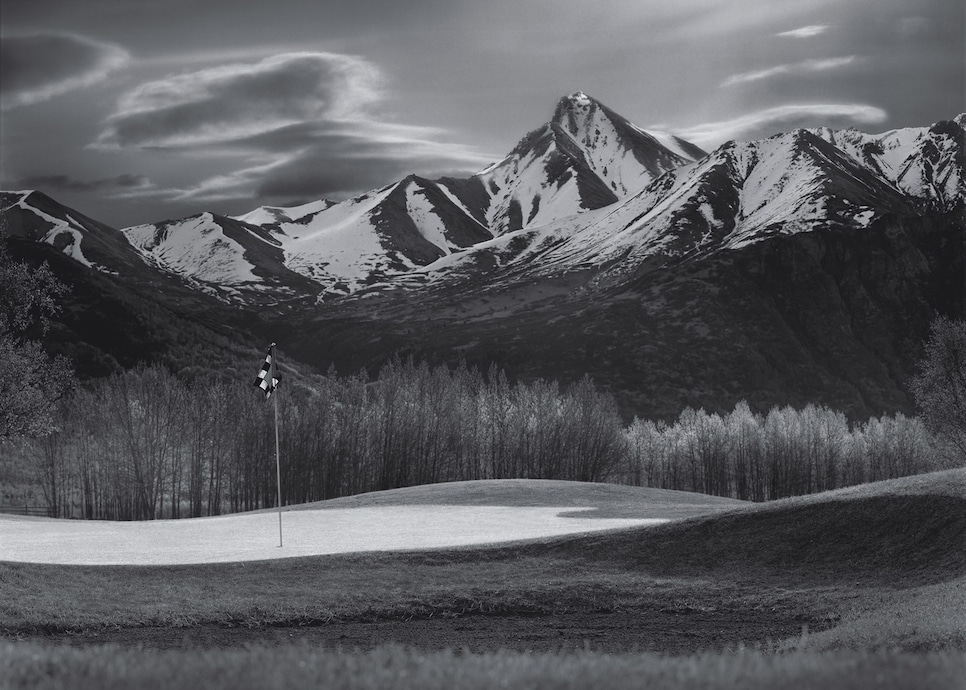 We arrived in Alaska on the early side of its golf season. I saw some people out playing, but the days were brisk and courses were still in pretty rough condition. June through September are the peak months, with average high temps in the low to mid 60s. It's a short golf season, but at least the days are long. You can tee off at 4:30 a.m. and play till midnight.
Though Alaska draws more than 1.5 million out-of-state tourists a year, my sense is not a lot of them are there to play golf. Its courses seem mainly populated by locals. These are casual places, where bluejeans are definitely welcome and green fees seldom top $30 for 18 holes.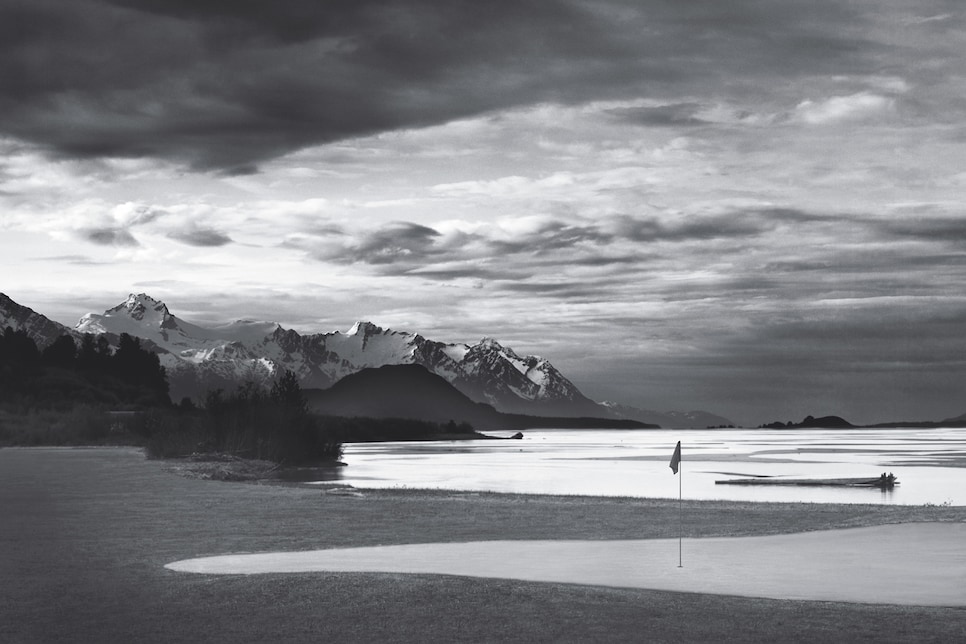 The challenge won't be a difficult par 5. It will be managing the distractions: fairways stamped with wildlife tracks, bald eagles soaring overhead, and views that change continually. The courses I shot integrate the player into this incredible scenery. In playing a round, you become part of it.
Shooting these photos meant getting to the courses very early, often before any employees were there. One guy warned me, half-jokingly, that I should bring a shotgun because of the wildlife I might encounter. I didn't bring a gun, but Christina served as my lookout on a few mornings.
"Make a lot of noise, and bears will go away," people told us. We saw a few bears on the trip, but none on a golf course. At one place, we spotted fresh bear tracks.
The bigger threat, apparently, is moose. "Bears will leave you alone," one local explained, "but moose are crazy. They'll knock you down and stomp you to death." We saw some moose, though they were never close enough to make us fear for our lives.
One thing I couldn't get over was the eagles. Never in my life have I seen so many. They were everywhere. And it wasn't even migrating season. In the fall, I'm told, up to 4,000 eagles descend on the Alaska Chilkat Bald Eagle Preserve near Haines.
That alone is reason enough for a return visit. In the meantime, I'll always have the memories of Alaska's incredible mountains--stretching out as far as my lens can see... and beyond.