The Loop
Players will see a different Harbour Town this year
HILTON HEAD ISLAND, S.C. -- PGA Tour players ranked Harbour Town GL second behind Augusta National GC in a Golf World survey published in January. But the survey was conducted without the players' knowledge of changes that architect Pete Dye oversaw last fall.
"It's going to be a little bit tougher -- and a lot tougher in some spots depending on the wind," said Boo Weekley, who twice has won at Harbour Town. "We'll have to see how it plays out."
Since Brandt Snedeker's victory last year over Luke Donald, Harbour Town, an iconic par-71 Low Country gem designed by Dye and Jack Nicklaus in 1969, has grown by 127 yards, and will play up to 7,101 yards for this week's RBC Heritage.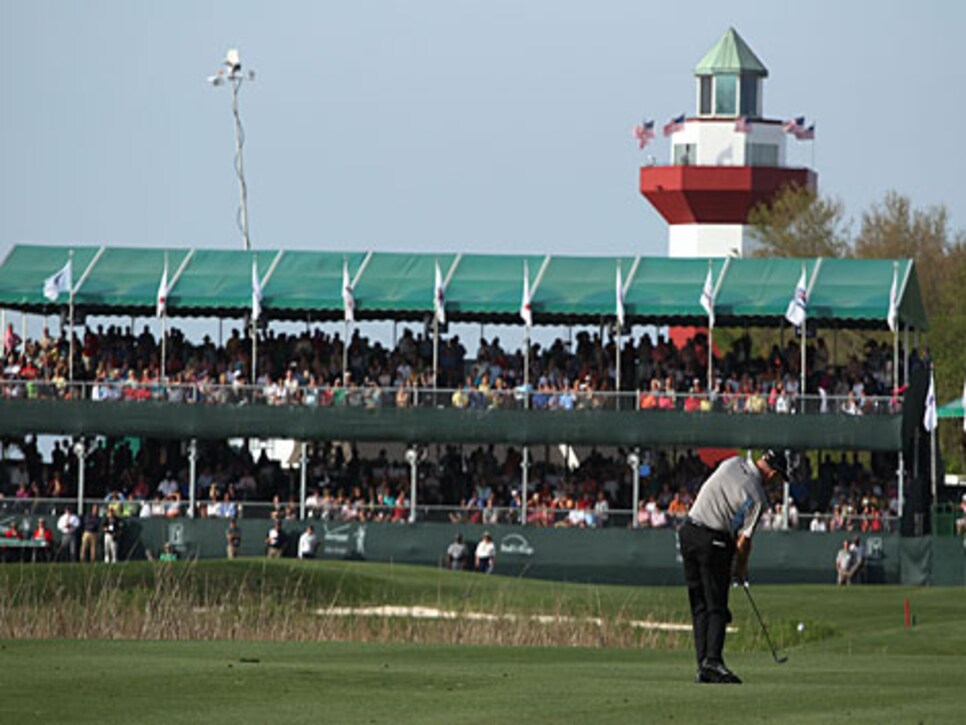 Seven teeing grounds were altered, with the most dramatic changes coming with additional tees at Nos. 3, 16 and 18. The par-4 third is 32 yards longer, the dogleg left 16th has an additional 36 yards, and the famous par-4 18th is 20 yards longer thanks to an extension of the tee box back and to the left towards Calibogue Sound.
Also at 18, in a change that players might appreciate, a grass area left of the green has been extended, providing just a bit more of a buffer from the Sound. "It's not that you ever want to mess with that side, but if you do miss there, you might get a little lucky," Rich Beem said.
Other tees lengthened or altered are located at holes 5, 6, 8, 10 and 15.
Weekley, who won here in 2007-08, said the most dramatic change is at 16, which could now play up to 434 yards. "It used to be a 3-wood or 5-wood and then anywhere from an 8-iron to a wedge," Weekley said. "Now it's a driver and a 6-iron or 7-iron, and that's a big difference when you're coming down the stretch."
Other changes to the course include repositioning of a couple bunkers and removing trees to improve sight lines. Also there was extensive work around the green at the par-5 second hole, traditionally the easiest on the course.
Mounding was added near the front right bunker that will feed shorter shots into the bunker or propel longer shots through the green. Meanwhile, the location and depth of the back left bunker were changed and a swale between the bunker and green was added to bring more challenge to the third shot for players who play too safely to the left portion of the diagonal green.
"I was skeptical of the changes, thinking they were adding the proverbial mustache on the Mona Lisa," said veteran Joe Durant. "But having seen them, I think it fits in pretty well. They didn't alter the nature of the golf course as much as I thought they might have."